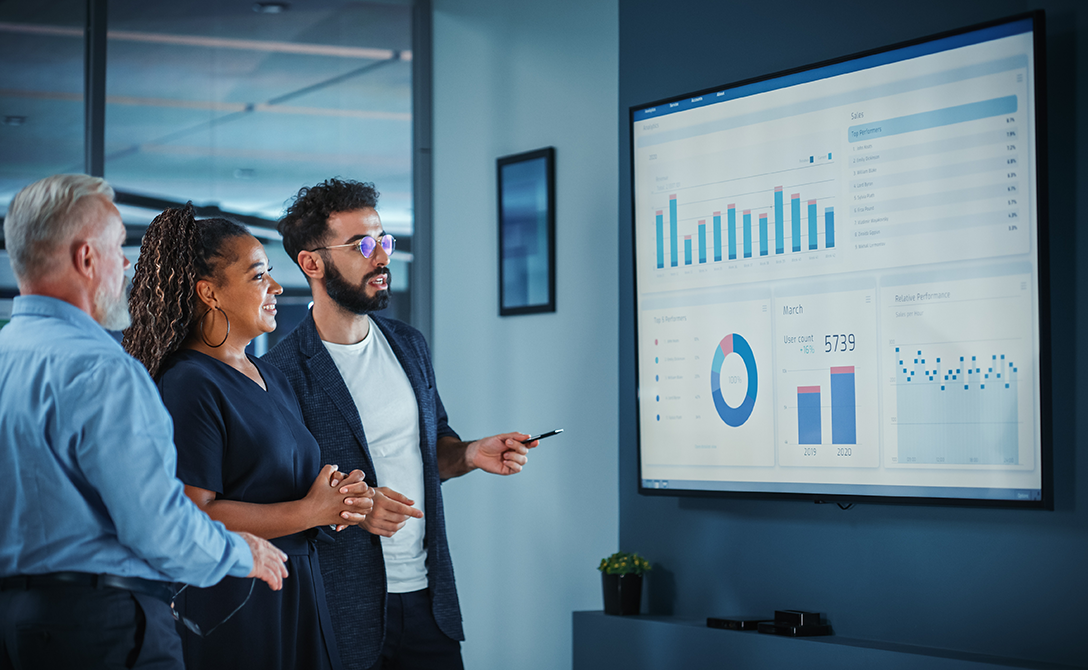 Sales and Operations Planning (S&OP) is a crucial cog in the supply chain engine that helps an organization move forward by aligning demand, supply, and financial planning. Further, it facilitates cross-functional consensus, assisting stakeholders in meeting customer demand at the right time with an optimized resource and supply. As highlighted by a recent report, companies can significantly improve their forecast accuracy on the order of 20% - 50% by putting S&OP at the center of the planning process.
But, S&OP is undergoing a massive shift.
The change is fueled partly by the slow, outdated, and reactive S&OP process and somewhat because the digital twin is taking center stage. This gives the needed room for companies to foster a more proactive and better planning process. Major S&OP products have already realized this benefit & started augmenting their vision with digital twin capabilities.
In this article, let's explore how digital twin-based S&OP is the future.
What is a digital twin?
Digital twin technology is a virtual replica of a physical asset, process, or system that provides an accurate, real-time view of its operations. It combines data from various sources, such as sensors, Internet of Things (IoT) devices, and machine learning algorithms, to create a digital replica.
To understand digital twins further, click here.
Gartner predicts that by 2021, half of the large industrial companies will use digital twins, resulting in those organizations gaining a 10% improvement in effectiveness.
Digital twin significantly impacts various sectors, such as manufacturing, healthcare, transportation, and energy. By simulating operations, processes, or other systems, the virtual models allow a deep dive into efficiency, performance, and other factors.
For example, in manufacturing, digital twin technology allows firms to simulate and optimize production processes, improving efficiency and reducing downtime. In healthcare, it can help doctors accurately diagnose and treat patients; in the automotive industry, it can help improve vehicle design and performance; in aerospace, it can help predict maintenance requirements and improve safety; while in energy, it can optimize the performance of renewable energy sources. In construction, digital twin technology can simulate and optimize building projects, reducing costs and improving safety.
In a nutshell, digital twin technology has the potential to transform various industries, improving efficiency, reducing costs, and enhancing safety.
What is Sales and Operations Planning (S&OP)?
The purpose of S&OP is to balance customer demand with the company's ability to supply products or services while minimizing costs. It helps ensure every department is on the same page regarding production plans and customer demand. It often involves forecasting, demand planning, and capacity planning to ensure the company can meet demand without overproduction or underproduction.
Benefits of S&OP
S&OP has significant benefits for organizations that implement it right. For example, it enables companies to collaborate by creating a unified consensus plan. This, in turn, helps reduce the risk of overproduction or underproduction by improved forecasting, enhances supply chain network visibility, and enables better decision-making.
How does digital twin-based S&OP function?
Digital twin, when embedded with the S&OP process, augments the planning process to be more accurate and proactive. Let's dive in.
Create a digital twin of the entire supply chain network

Creating a virtual replica of your supply chain network using a digital twin platform/framework containing nodes and relationships.
Collecting data from various sources across your supply chain network, such as sensors, IoT devices, historical data, files, logs, and ERP systems, and feeding it into a virtual model, essentially making it a real network.
Building predictive models and feeding the generated insights to your digital twin to improve network efficiency.

Monitoring & optimizing the supply chain network through the twin

Once the digital twin is created, it can be used to monitor and optimize the performance of the supply chain network in real-time. This allows companies to identify bottlenecks, optimize the echelon's inventory levels, and improve overall efficiency.

Enabling scenario planning through digital twin

The digital twin equips S&OP with version and scenario planning capabilities. Enterprises can simulate various scenarios, i.e., changes in customer demand or disruptions in the supply chain, to asses how they would impact the business. This facilitates proactive and informed decision-making.

Integrate the digital twin with S&OP

The digital twin can be integrated with the S&OP process to create a more accurate and proactive planning process. It provides real-time data, allowing companies to adjust their plans quickly and efficiently.
Benefits of digital twin-based S&OP
Increased accuracy: Reduces the gap between supply planning and execution
Proactive planning: Anticipates the potential challenges, opportunities & risks
Improved efficiency: Efficient planning through simulations
Faster decision-making: Shares predictive insights to take the near real-time decisions
Improved collaboration: Facilitates collaboration across stakeholders for a better alignment
Reduced risk: Helps to minimize the potential risks by identifying the risks before time
Increased agility: Helps the organization to respond to the changes in the quickest manner possible
To illustrate, consider a product manufacturer. The sales team is responsible for forecasting demand, while the operations team is accountable for manufacturing and delivering the products to customers.
The sales team creates a digital twin replicating various customer environments using different product types and simulates the new utilization scenarios to target more focused innovation and sales.
The product team configures the digital twins and simulates the product's performance in different environments and This can help identify potential design flaws or performance issues early in the development process, optimizing the product for maximizing sales effectiveness.
The operations team creates the digital twin of the manufacturing plant/line and simulates various production scenarios to produce the product with the right quality at the right time.
Using a digital twin, the company can improve collaboration between the sales and operations teams and make data-driven decisions to optimize the S&OP process. This can lead to more efficient production, better customer satisfaction, and improved patient outcomes in the case of medical devices.
How to drive adoption of digital twin-based S&OP?
Now the question is, can every organization adopt this approach?
The answer really depends on the maturity of S&OP adoption – the organization's ability to implement and optimize its sales and operations planning process. The maturity spectrum of the S&OP adoption spans five key levels:
Ad-hoc – S&OP has been implemented in an ad-hoc manner without much of a structure, primarily to sort out a few short-term challenges
Developing – S&OP potential is increasingly getting recognized and organization is attempting to increase the adoption to cater to wider business scenarios
Defined – S&OP process is fully defined with a proper definition of the process & stakeholders' responsibility
Managed – S&OP has been well-defined and consistently executed to drive value
Optimized – Best-in-class process which is continuously optimized & refined over a periodic interval
The key drivers propelling digital twin adoption are many, including technological advancements, improved operational efficiency, enhanced decision-making, customer-centricity, sustainability and resilience, industry-specific applications, and competitive advantage
Each organization's S&OP maturity level will depend on several factors, such as its size, industry, and level of competition. It's important for organizations to continuously evaluate and improve their S&OP processes to ensure they're maximizing efficiency and profitability. By adopting a more mature S&OP process, organizations can gain a competitive advantage and achieve long-term success.
I will cover more about this S&OP adoption maturity in my next article. However, keeping the current context in line, integrating digital twins into an organization's S&OP process makes sense at higher maturity levels.
As organizations reach 'Defined' or 'Managed' maturity levels, they typically have a well-established S&OP process and are focused on optimizing it further. Here, digital twin technology can provide a more accurate and comprehensive view of the organization's operations and supply chain.
Upon reaching the 'Optimized' level, organizations usually have a well-integrated and refined S&OP process. Here, digital twin technology can help by providing a shared platform for collaboration and decision-making across departments.
Bottomline: Leveraging digital twin is indispensable for forward-looking enterprises
Digital twin-based S&OP is the future of S&OP. By leveraging its power, companies can create a more accurate and proactive planning process. This allows them to meet customer demand while optimizing their resources, improving efficiency, and reducing waste. And as digital twin technology continues to evolve, it will continue to empower organizations with robust supply chain planning.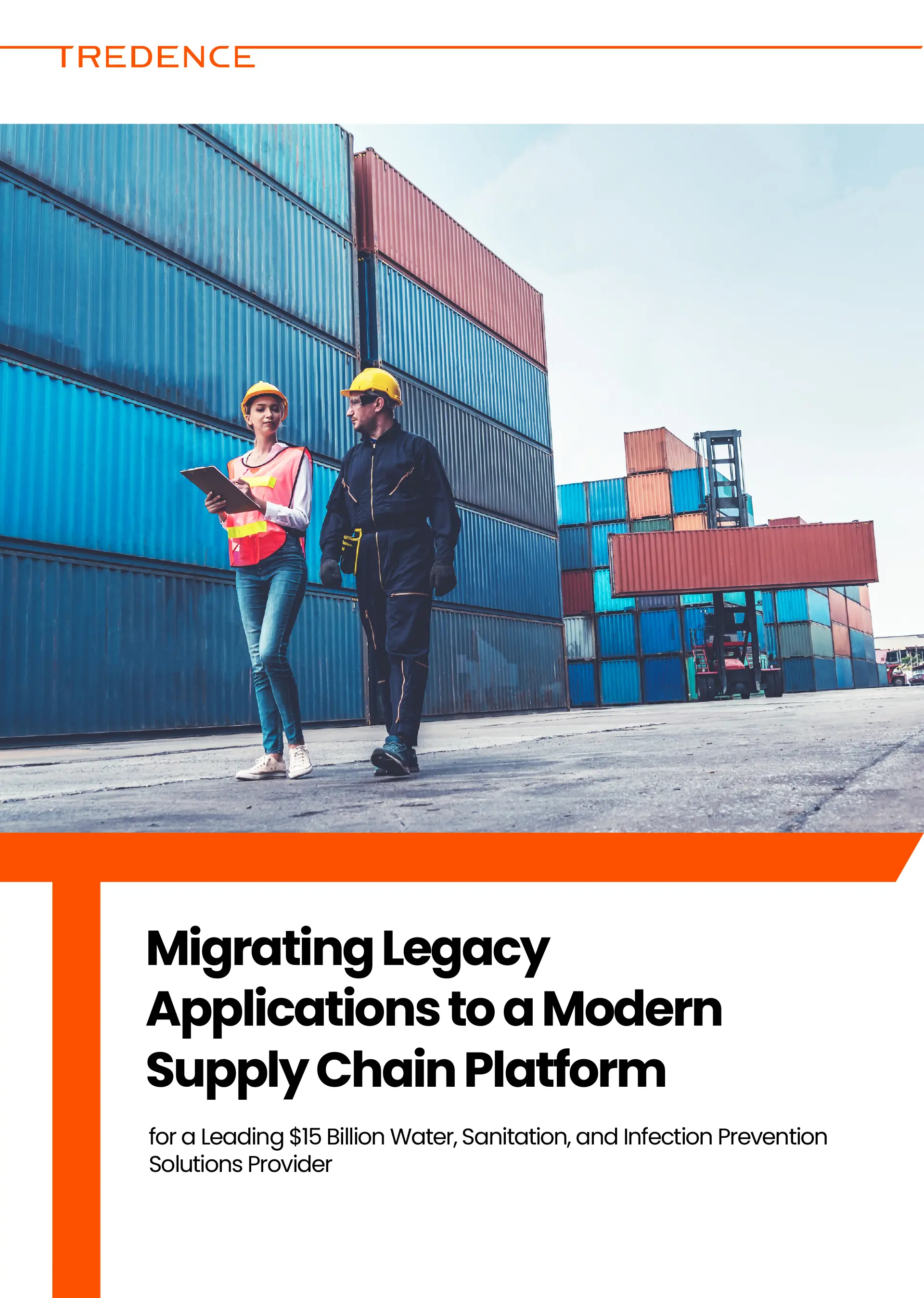 Detailed Case Study
Implementing a modern supply chain platform for a $15B hygiene solutions firm
Learn how a Tredence client integrated all its data into a single data lake with our 4-phase migration approach, saving $50K/month! Reach out to us to know more.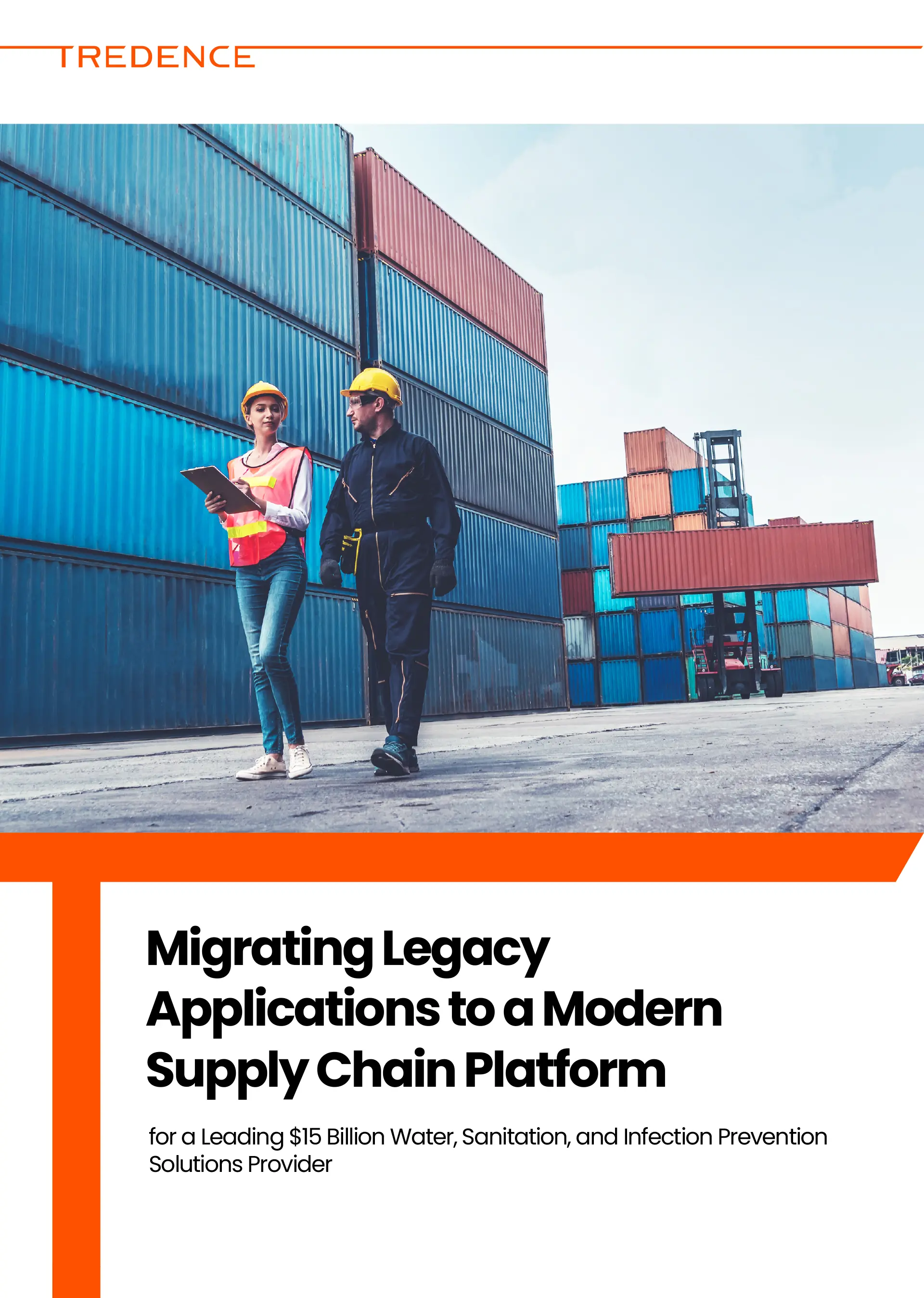 Detailed Case Study
MIGRATING LEGACY APPLICATIONS TO A MODERN SUPPLY CHAIN PLATFORM FOR A LEADING $15 BILLION WATER, SANITATION, AND INFECTION PREVENTION SOLUTIONS PROVIDER
Learn how a Tredence client integrated all its data into a single data lake with our 4-phase migration approach, saving $50K/month! Reach out to us to know more.