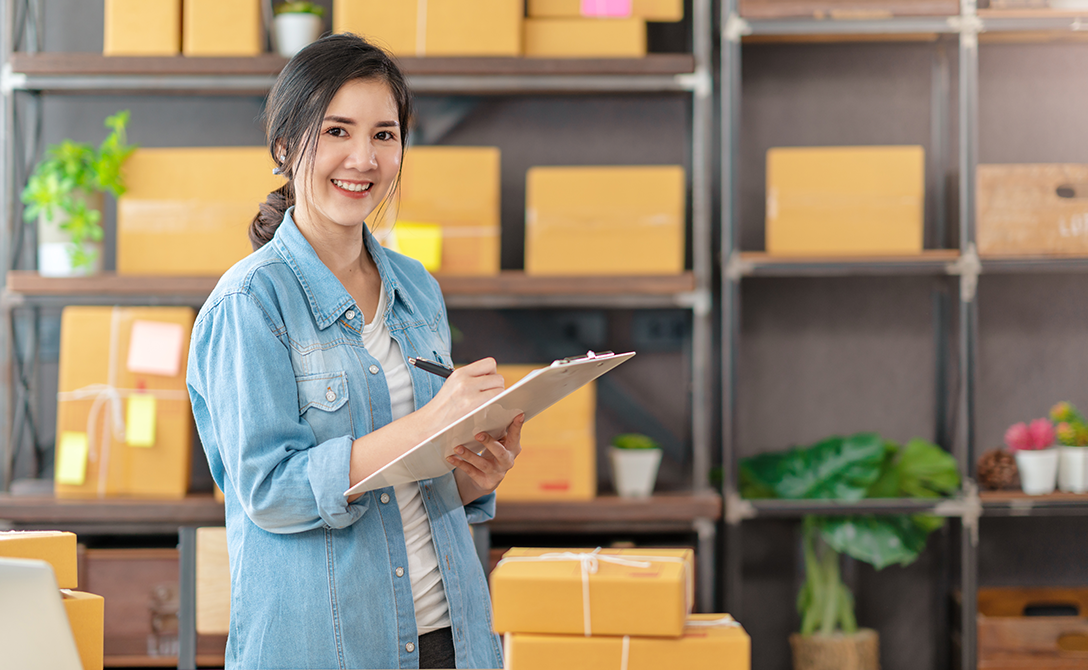 Just when we thought the effects of the pandemic, which caused a shift to e-commerce and changed buyers' preferences had settled, there is new uncertainty that looms over retail and CPG. Sitting on mountains of data stuck in legacy silos, Retailers and CPG enterprises are struggling with insights that can't keep up with double digit inflation, over $700 billion of on-hand inventory, and recession-level consumer sentiment.
However, there is hope as AI-enabled retailers who leverage retail analytics are rewarded with AI-influenced revenue estimated to be ~ 12.39% of revenue, which typically results in higher ROI, greater sustainability and value to their customers. While implementing AI has clear benefits, less than 10% of decisions made at the average retailer are based on data-driven insights.

Retailers and CPG enterprises are addressing these challenges by leveraging data and AI in five common ways:
Moving to a digital operating model where data and insights are available in real-time, replacing time-consuming and historically manual operating models. This has retail and CPG data model at their foundation levels.
Addressing a dynamic and changing environment by leveraging AI for business use-cases such as Predictive Revenue Growth Management, where the benefits of real-time pricing are utilized.
Focusing on supply chain and manufacturing optimization, where waste and inefficiencies are eliminated through retail demand forecasting.
Optimizing marketing where personalization is meaningful and granular
Boosting productivity of employees through back office robotic process automation. Particularly in CPG enterprises, this includes automating quality control, warehouse automations such as pick-and-pack, manufacturing process optimization, and predictive maintenance through CPG data analytics.
Leading retail and CPG enterprises are able to thrive in an uncertain environment by turning to cloud-native technology from Microsoft, Amazon, and Google to provide scalability, flexibility, and cost effectiveness to their IT architecture. They also leverage the open source Databricks Lakehouse Platform to support analytics and AI use cases. Databricks' open format storage and analytics layer delivers reliability, security, and performance on your data lake — for both streaming and batch operations.
By replacing data silos embedded in many legacy and modern data warehouses with a single home for structured, semi-structured and unstructured data, the Lakehouse architecture is cost-effective and highly scalable. This allows effective use of a reliable single source of truth for all your data, enabling data teams and models to always work with the most current data.
The Databricks Lakehouse Platform delivers granular-level, real-time decision providing accurate results across all data (e.g., external, causal, siloed, streaming, or unstructured).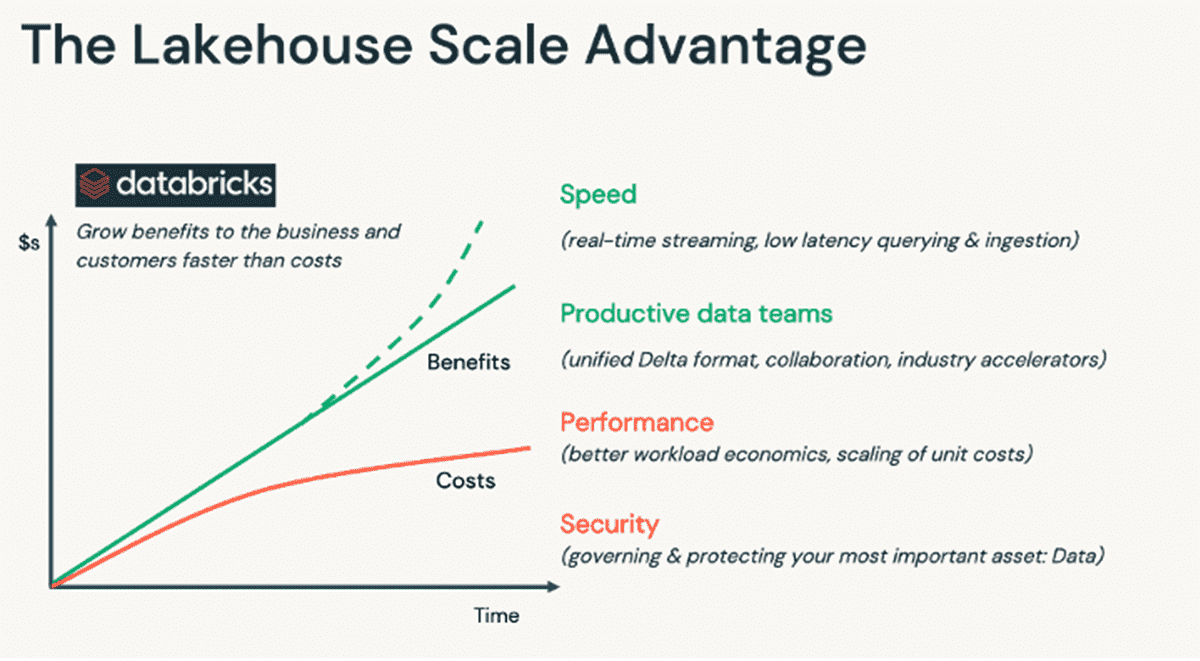 Figure 1. The Databricks Lakehouse Platform helps businesses realize benefits faster
Introducing ATOM.AI: A retail-centric Brickbuilder Solution, revolutionizing enterprise innovation
At NRF, Retail's Big Show, Tredence will formally introduce ATOM.AI, which powers the development and deployment of retail-centric AI applications 50% faster and is built on the Databricks Lakehouse Platform. ATOM.AI was born from Tredence's deep retail and CPG expertise and includes 20+ Retail and CPG data models, 100+ AI/ML notebooks, and 30 pre-built full-stack accelerators.
ATOM.AI gives retailers and CPG enterprises a fully custom solution along with pre-built data pipelines and AI/ML notebooks, and works just as quickly as a typical software as a service (SaaS) product. The platform utilizes the organization's IP to protect their data and includes a robust MLOps process and a best-in-class consumption layer. If you are a retailer or CPG enterprise that is just starting your AI/ML journey, ATOM.AI can significantly accelerate your adoption of best practice data models and data science. Even if you are a more mature data science company, ATOM.AI can import industry leading best practices and cutting-edge models to digitally transform the business. ATOM.AI consists of:
Pre-built data models and pipelines to help organizations more efficiently implement a Lakehouse architecture
Comprehensive feature store to enable your ML journey across data domains
Parameterized and configurable AI/ML model notebooks to serve as the basis for your data science projects
Best practice full-stack consumption layer that can be configured to your specific requirements across use-cases such as Supply Chain Control Tower, Promotion Markdowns, On-shelf Availability Alerts, Revenue Growth Management and much more
End-to-end MLOps framework to quickly productionize your AI/ML models and monitor them in production to ensure they remain in-tune
In practical terms, this means thinking about, "What tech curves will we ride and what curves will we bend?" By ride we mean utilizing a well-orchestrated, automated, and fully architected ecosystem that can lift the business. By bend we mean putting rapid experimentation and collaborative innovation engines together to be better prepared for disruption and to create differentiation.
ATOM.AI brings in a combination of creativity, design, engineering, and data science to help businesses ride the curve, while also preparing to bend the curve. This allows businesses to focus on building new consumer experiences or launching new businesses that provide differentiated value - beyond possible.
Join us at NRF to learn about ATOM.AI and how Tredence is partnering with Databricks to develop retail and CPG Brickbuilder Solutions that allow enterprises to become more data driven and establish high-value use cases. Specifically, the Tredence CPG and Retail analytics solutions that are built on the Databricks Lakehouse Platform help enterprises to:
Make customer engagements delightful
Customer Management Experience (CXM) - Improving loyalty, satisfaction, and advocacy with AI-enabled CXM strategies with retail customer analytics solutions.
Prescriptive Revenue Growth Management (P-RGM) - Making your revenue growth management programs holistic, granular, and dynamic CPG data analytics solutions.
On-shelf Availability (OSA) – Reclaiming missed sales with AI and out-of-stock modeling.
Create a future-ready and predictive supply chain
Enhance productivity and optimize costs
Build products that drive efficiency
Test and Learn Platform – Providing a master experimentation data platform that contains self-learning and rapid experimentation capabilities to eliminate guessing and to help execute relevant business strategies.
Customer Experience Platform – Sharing a customer-centric view into problem areas, root causes, customer feedback, and historical impact across customer journeys so you can improve on everything, from tracking the right operational KPIs to sustaining customer value.
Visit us at NRF to learn more about ATOM.AI and our other retail solutions
At NRF, there will be several ways for you engage with us:
Set up 1:1 meetings: if you would like to meet Tredence industry go-to-market executives at NRF, click here to email us and schedule a 1:1 meeting.
Visit our booths: Tredence will be at booth #4158 on the third floor of the Javits Center (445 11th Avenue, New York, NY). Visit us in our booths to meet with our industry experts and discuss the most pertinent trends, all while networking and building new friendships in the retail and CPG community.
Watch Tredence's presentations at the Databricks Theater: Tredence will be presenting and demoing at the Databricks booth (#5339). The specific schedule is as follows:

Sunday, January 15, 2023 from 11:30 am - 12:00 pm EST on "Decode how Coca-Cola achieved unprecedented success through advanced consumer demand & inventory forecasting — with an average forecast accuracy of 84%".
Monday, January 16, 2023 from 12:30-1:00 pm EST on "Learn how Casey's quickly productionized an Azure Lakehouse platform and leveraged AI/ML to improve forecast accuracy, reduce fraud and maximize promotion ROI".
Following each presentation, the Tredence retail and CPG team will remain in the Databricks booth to answer your questions and to do more in-depth demos and discussion.
Detailed Case Study
Driving insights democratization for a $15B retailer with an enterprise data strategy
Learn how a Tredence client integrated all its data into a single data lake with our 4-phase migration approach, saving $50K/month! Reach out to us to know more.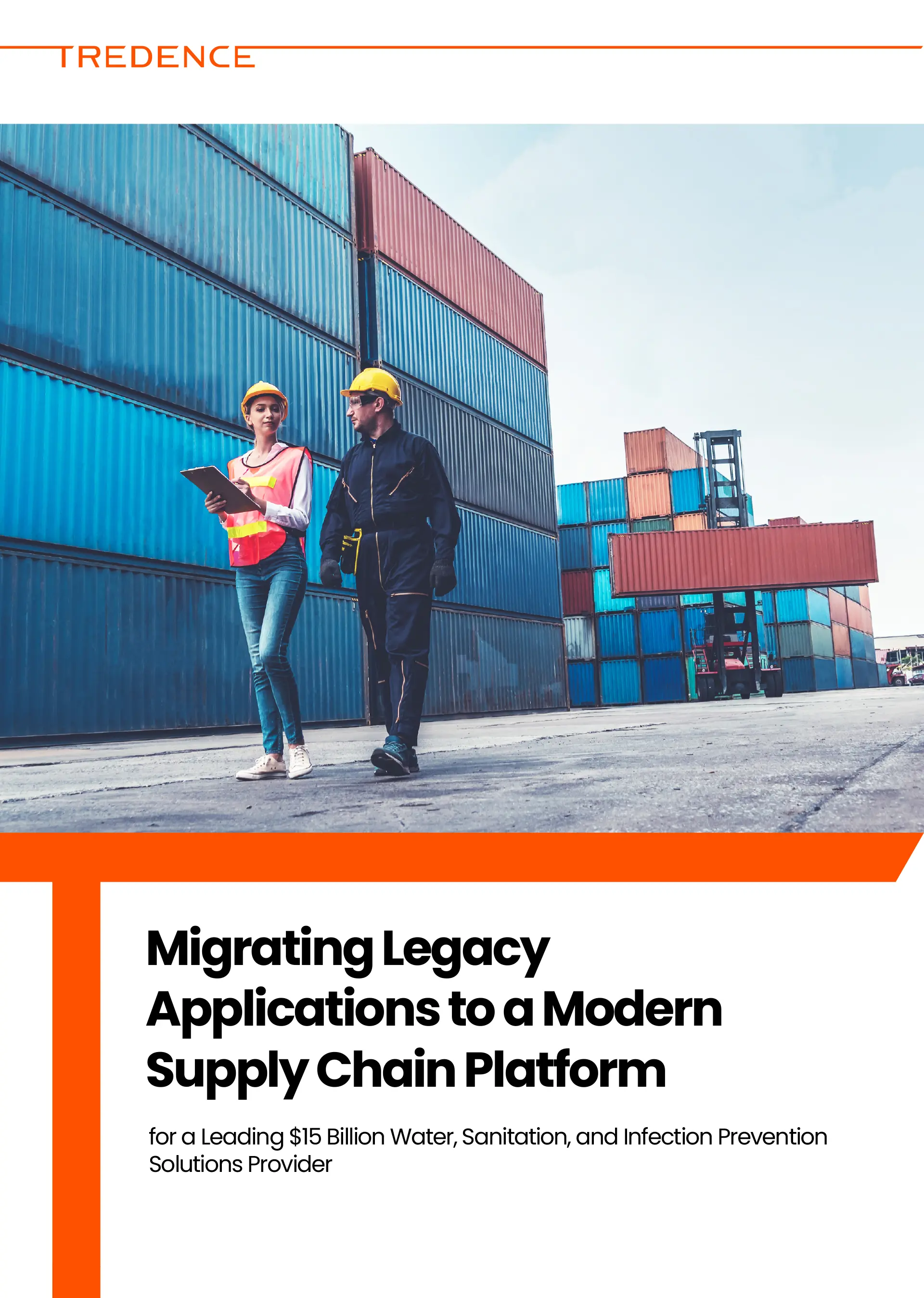 Detailed Case Study
MIGRATING LEGACY APPLICATIONS TO A MODERN SUPPLY CHAIN PLATFORM FOR A LEADING $15 BILLION WATER, SANITATION, AND INFECTION PREVENTION SOLUTIONS PROVIDER
Learn how a Tredence client integrated all its data into a single data lake with our 4-phase migration approach, saving $50K/month! Reach out to us to know more.