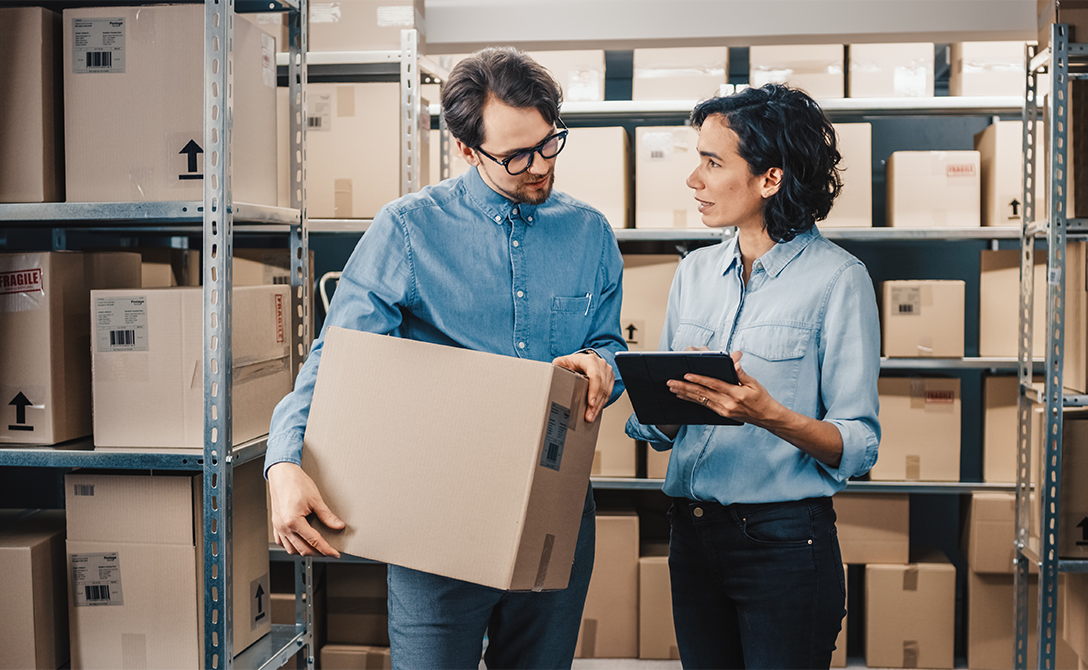 Global consumer brands are not an exception to the data explosion in the modern age. But with the torrent of data, sometimes unmanageable, other times overwhelming, comes the constant looming threat of data silos. These silos, resulting from fragmented, disjointed data storage across different departments, hinder operational efficiency and negate the scope of profitability.
Now, what should a CPG firm do?
The great thing is that we live in the age of AI, where things move incredibly fast. Therefore, businesses must use AI and complement it with CPG data analytics to break the data silos and generate actionable insights.
But why are data silos such a nuisance? How does it occur, and why is it such a persisting problem that almost businesses are fed up with?
The Impact of Data Silos on CPGs
Consumer brands are negatively impacted by data silos, particularly when attempting to respond to shifting consumer behavior, competition, and trends. Further, they often have to bear missed opportunities, which otherwise could result in upselling, cross-selling, more consumer retention, and better loyalty, among others. Hence, the industry must move from a traditional operational model and adopt a more strategic one, incorporating AI and analytics.
AI and CPG data analytics can play a crucial role in breaking down data silos by facilitating data access, collection, analysis, and interpretation from multiple data sources.
With AI/ML models, businesses can analyze vast amounts of data, uncovering hidden or new patterns and insights. This can assist them in establishing a single truth source for enterprise-wide data analysis. Additionally, with CPG data analytics, they can analyze consumer purchase data, product trends, and market insights in order to make informed decisions.
This amalgamation of AI and CPG data analytics can further help businesses develop a unified data-driven strategy, enhancing operational efficiency and increasing profitability. Enterprises can also automate the data integration process, reducing the need for manual intervention and minimizing errors. This can enable multiple departments to access and analyze data from a centralized platform.
Drive top-line growth with strategic decisions across pricing, channel coherency, trade promotions management and product assortment. Read the blog Revenue Growth Management in CPG: Common Pitfalls and How to Avoid Them to know further.
Understanding Data Silos
Data silos signify data isolated from the rest of the organization. Different departments use different systems or tools to store and manage data. Consequently, data becomes inaccessible or fragmented, resulting in redundant effort and inconsistencies in data analysis. Data divisions can impede an organization's ability to respond to market trends and alterations in consumer behavior, resulting in missed opportunities and diminished efficiency.
How Data Silos Arise in Global Consumer Brands
Due to the complexity of global consumer brands' organizational structures and the wide variety of tools and systems utilized by various departments, data silos frequently arise. As brands expand, they often acquire new divisions and business units, each with its own data administration system. In addition, different departments may use other tools or software to store and manage data, making it difficult to share information across the enterprise. This results in data silos where CPG analysts find it challenging to access, integrate, and harmonize data, leading to inconsistencies in data analysis and systematic effort duplication.
Benefits of Overcoming Data Silos
Overcoming data silos presents multiple benefits; one is having access to the same, real-time data that enables organizations to make more informed decisions.
Data silos often lead to duplication of efforts and inconsistencies in data analysis; thus, breaking it down can significantly improve operational efficiency. For instance, dismantling data silos can aid in reducing these inefficiencies, thereby improving operational efficiency and lowering costs.
Businesses can better comprehend consumer preferences by integrating data from multiple sources. Eventually, it will result in more targeted marketing and enhanced consumer engagement.
Breaking down data silos can enhance departmental collaboration, allowing them to work more effectively and efficiently.
Faster response to market changes: By breaking down data silos, organizations can respond more quickly to market and consumer behavior changes, enabling them to stay ahead of the competition.
Organizations can improve data security by centralizing data storage and analysis, reducing the risk of data breaches or leaks.
Do you know that we CPG data insights, you can drive growth and profitability by optimizing price strategy, improving supply chain efficiency, streamlining product development, devising marketing strategies, and monitoring competitor's activities? Read the 7 Ways to Use CPG Data Insights for Better Growth and Profitability article to know how.
The Challenges of Implementing AI and CPG Data Analytics
Implementing AI and CPG data analytics presents several challenges. Among the many challenges, one of the most common is the issue with data quality and consistency. Thus to obtain near-good insights, the data must be clean, reliable, and consistent. It should also be structured properly so that the analysis makes sense. Furthermore, harmonizing data from various sources poses a major challenge. Therefore, data may be of different granularity and in another format.
Another challenge is the need for specialized expertise in both AI and CPG. Developing and implementing an AI and CPG analytics solution requires expertise in both domains and knowledge of relevant technologies, such as machine learning and natural language processing. But, finding individuals with the necessary expertise can be tricky, and training the current staff can be time-consuming and expensive.
Privacy and ethical considerations are also significant factors in AI and CPG data insights. Using personal information raises privacy concerns, and algorithms may be biased or perpetuate existing inequalities. Therefore, it is essential to implement stringent data protection policies to use personal data ethically.
Implementing AI and CPG data intuition for customer analytics requires time, money, and resources. To ensure success, businesses must also be willing to invest in the necessary infrastructure, including software such as SaaS systems and applications, hardware such as modern servers, and skilled personnel. Before devising an implementation strategy, they must also ascertain the scope and cost of AI and CPG analytics implementation.
Did you know that 90% of consumers prefer an omnichannel experience? Know why omnichannel sales are important for consumer brands and how CPG analytics is the answer.
What Steps Can Be Taken to Overcome These Challenges?
Organizations can take the following steps to overcome any challenges of implementing AI and CPG data analytics:
Invest in data governance to ensure the accuracy and consistency of data.
Collaborate with AI and CPG specialists, like Tredence, to create and implement the solution.
Establish transparent data protection policies and procedures to prioritize privacy and ethics.
Prepare a budget and resource allocation for the undertaking.
Develop an implementation strategy that is scalable and sustainable and evaluate the solution's performance on a regular basis.
Final Thoughts
There can be numerous obstacles to incorporating AI and CPG data analytics, such as data quality services, specialized expertise, privacy, ethical concerns, and substantial financial investment. By investing in data governance, partnering with experts, prioritizing confidentiality and ethics, allocating resources, and planning for scalability and sustainability, it is possible to surmount these obstacles. Moreover, de-complexifying data silos is essential for global consumer brands seeking to gain insight into customer behavior and expand operations.
Companies must proactively prioritize data governance and privacy to ensure the success of AI and CPG data analytics implementations. Therefore, businesses must act expeditiously to reap the potential benefits of AI and CPG data analytics.
Start driving exponential value for your consumer brands with Tredence CPG analytics and AI-powered insight engines. Talk to our CPG experts today.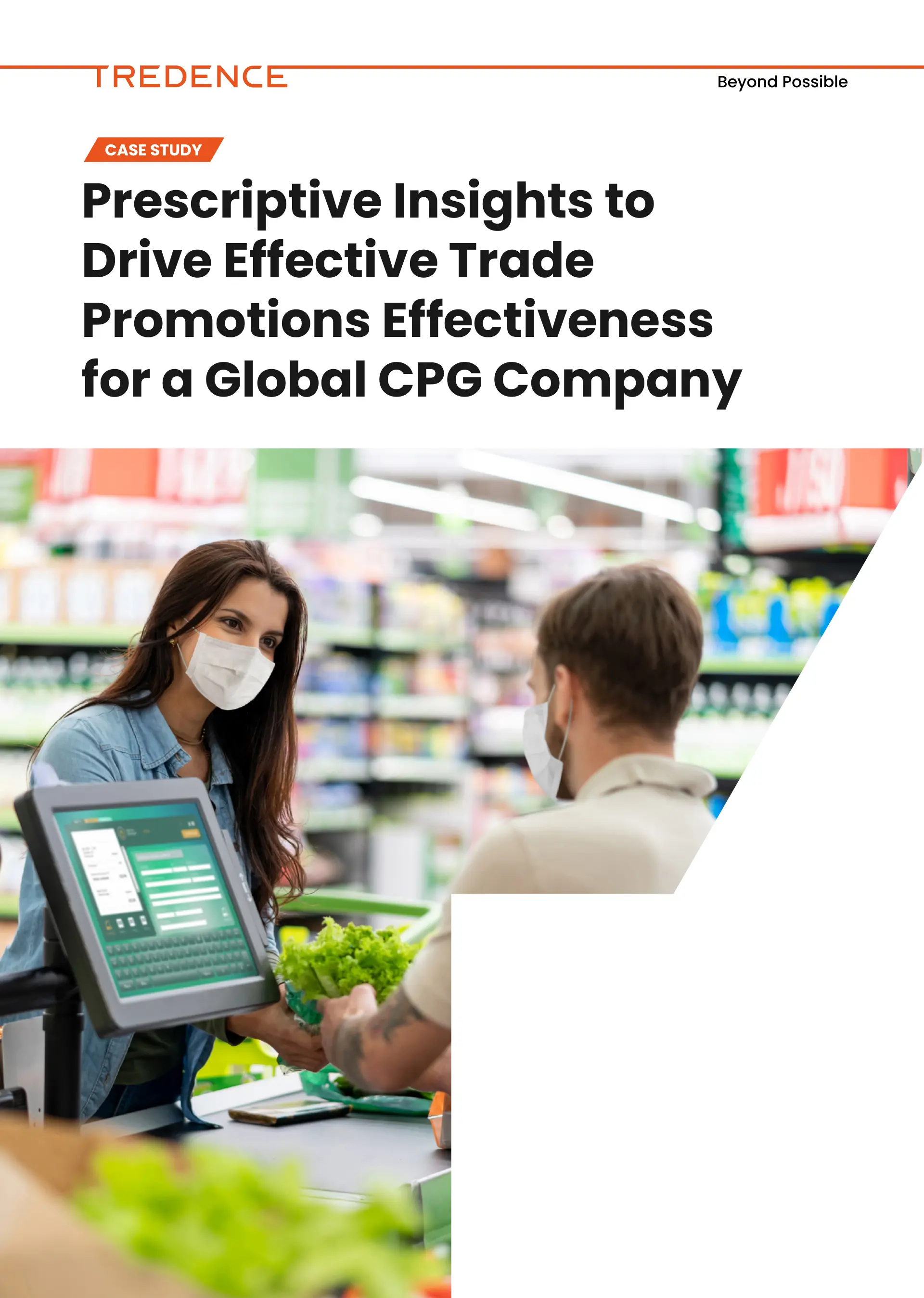 Detailed Case Study
Driving trade promotions effectiveness with prescriptive insights for a global CPG firm
Learn how a Tredence client integrated all its data into a single data lake with our 4-phase migration approach, saving $50K/month! Reach out to us to know more.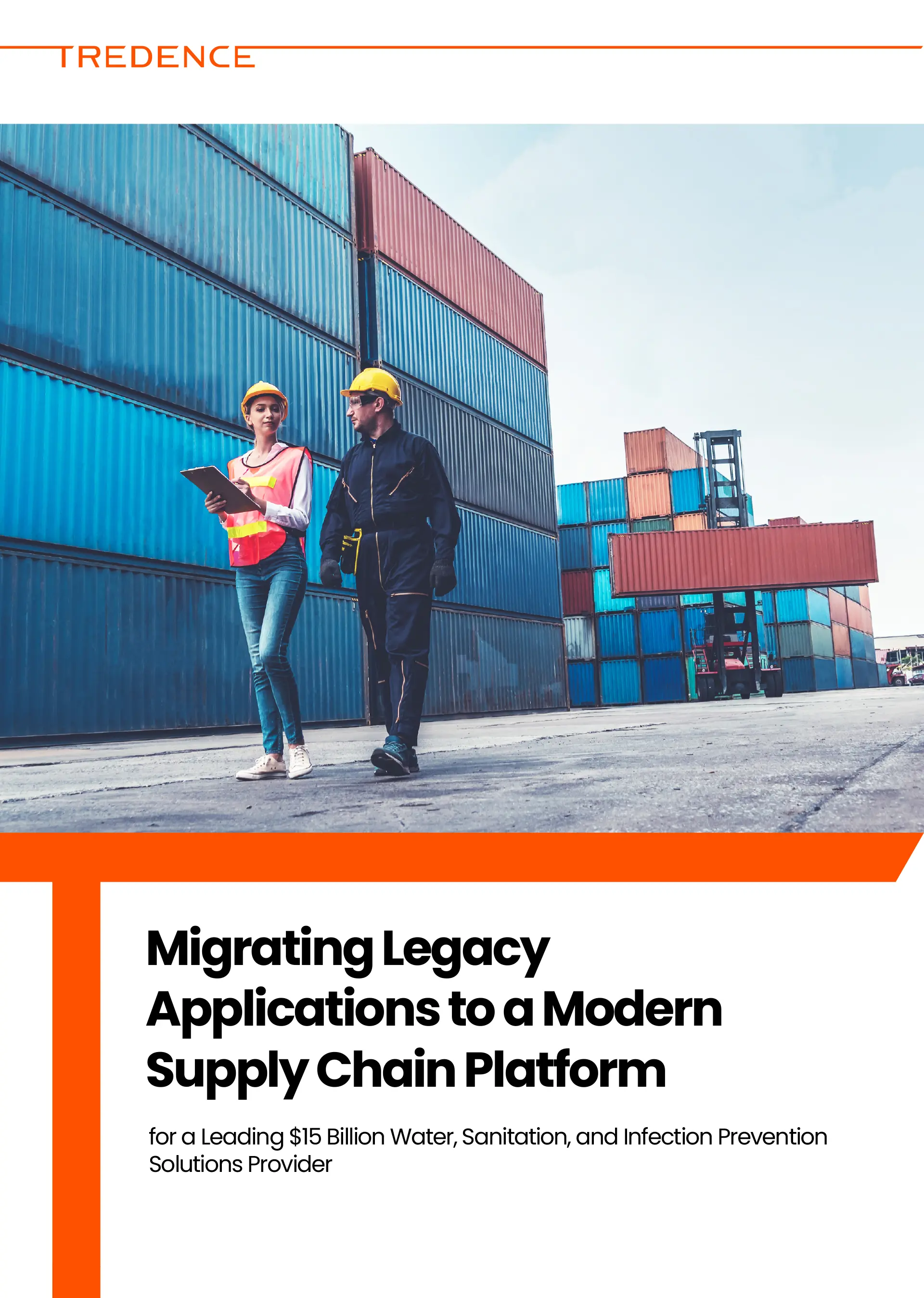 Detailed Case Study
MIGRATING LEGACY APPLICATIONS TO A MODERN SUPPLY CHAIN PLATFORM FOR A LEADING $15 BILLION WATER, SANITATION, AND INFECTION PREVENTION SOLUTIONS PROVIDER
Learn how a Tredence client integrated all its data into a single data lake with our 4-phase migration approach, saving $50K/month! Reach out to us to know more.