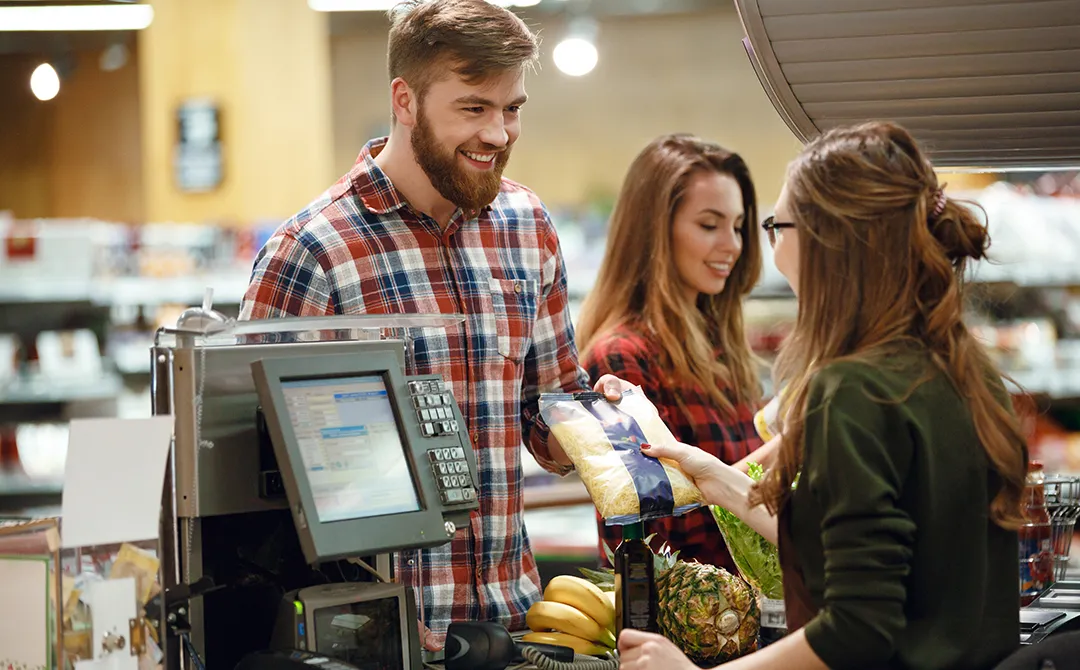 Brands embrace omnichannel sales as the consumer market evolves to launch specialized retail chains and online direct-sales offerings. In an increasingly crowded space, both retailers and consumer packaged goods (CPG) enterprises must contend with former suppliers-turned-competitors and the expansion of private-label product lines. Moreover, the rise of online superstores adds another layer of competition, demanding personalized customer experiences, quick deliveries, and hassle-free returns.
Direct-to-consumer (DTC) sales increased by 46% due to the post-pandemic consumer market, and customers are demanding more convenience and customization as major companies like Uber and Amazon continue raising the customer experience standard.
Though the future of DTC sales is uncertain, it can be divided into manageable segments to distinguish the predictable from the unpredictable.
The tremendous growth of e-commerce has sparked new market patterns, with several businesses experiencing years' worth of growth in a matter of months.
The once-prized attribute of a seamless omnichannel experience has become imperative for companies to thrive in today's market.
Mastering omnichannel: A key to success in the modern market
Essentials of omnichannel sales
Achieving a seamless omnichannel presence is essential for building strong customer relationships that transcend channels. You must provide a consistent brand experience across all touchpoints, including physical stores and online platforms. Key focus areas include CPG analytics, channel diversity, integrated data and systems, and optimized business models
Omnichannel sale is one of the multichannel strategies aiming to deliver a consistent and uninterrupted shopping experience for customers, whether they shop online using their mobile devices, laptops, or in-store.
90% of consumers prefer an omnichannel experience seamlessly integrating various communication channels.
Omnichannel sales enhance retail marketing by unifying disconnected customer experiences. It provides a cohesive shopping experience, regardless of where they shop. To excel, industry leaders must focus on creating value and determining their identity from an omnichannel perspective. This means examining their strategy and consumer priorities and understanding what it will take to achieve their goals. They also get an equally lucid grasp of what it will take to accomplish that goal. Finally, they can reap the benefits of the urgency and forward momentum of the present by incorporating these principles into their retail strategies.
Omnichannel vs. Multichannel: A crucial distinction
The focal point of the marketing plan serves as the primary differentiation between omnichannel and multichannel marketing. While omnichannel marketing is customer-centric and uses all available media channels to deliver a personalized message to the customer, multichannel marketing entails using numerous channels to sell your goods or services. According to publicly available data, omnichannel shoppers have a 30% greater lifetime value than those using only one channel. In other words, adopting an omnichannel strategy can significantly boost revenue and improve customer loyalty.
Omnichannel marketing aims to deliver customers a seamless and unified experience tailored to their needs. It unifies all available channels around the customer, providing a cohesive experience that fosters loyalty and drives sales. This contrasts with multichannel marketing, where channels like storefronts and social media pages function independently, primarily addressing a product's or service's flexible marketing requirements.
Despite initial similarities between omnichannel and multichannel marketing, they have significant distinctions that can significantly impact how consumers view a business. By implementing an omnichannel strategy, companies can stand out, increase customer satisfaction, and boost revenue.
Multichannel emphasizes flexibility, whereas omnichannel revolves around consistency.
The power of personalization in omnichannel e-commerce
CPG data insights are facilitated by establishing a completely integrated customer data platform and unifying every customer encounter with your business, from discovery to purchase to loyalty. For example, you could offer a customized and uninterrupted experience in this way, regardless of whether the customer switches from an online to an offline touchpoint or vice versa.
Marketers can benefit from e-commerce customization by providing tailored content with a suitable technology stack throughout the consumer journey. The need to offer individualized omnichannel experiences to your customers has risen as 90% of customers find personalized content extremely appealing and are most likely to purchase. This means that for today's organizations, personalization is a necessity rather than a nice-to-have.
The benefits you could reap out of omnichannel sales via CPG analytics
Multichannel e-commerce has several perks, one of which is giving your customers a unified message about your business. The narrative is consistent no matter where a customer experiences your brand. Regarding online shopping, CPG analytics solutions can differentiate customers preferring your brand over the competition. But why should brands opt to employ CPG analytics? Here are some of the causes:
Boosted sales conversions: Catering to individual preferences
Customers don't want to be welcomed by the same experience as everyone else when they visit an online store to consider purchasing. Omnichannel sales can enhance conversion rates by displaying what customers want before purchasing. According to a study of 46,000 shoppers, omnichannel customers spend significantly more than single-channel customers. Things that particular consumer segments are more inclined to buy can be highlighted by brands utilizing strategies like product recommendations as a customer is about to check out and raising conversion rates for products that might not be successful with all of their customers.
Customer retention and loyalty: Personalization drives engagement
CPG analytics solutions encourage customer loyalty. They are more likely to display their loyalty and engage with your brand than other brands if you consistently demonstrate that you understand your brand's expectations and how to deliver the desired experiences. You can increase engagement and how customers interact with your business by learning where customers prefer to shop and the products they are more likely to purchase. Personalization encourages customers to interact with your business when you display the products they want to see in the ways they want to view them.
Flawless customer experience: Seamlessly integrating touchpoints
An omnichannel strategy enables your business to better meet consumer needs and improve its buying experience while boosting customer experiences. Through CPG data analytics, companies can keep track of customer preferences. For example, the demand for seamless integration from one touchpoint to another expands along with the number of touchpoints, whether a social ad, email newsletter, mobile push notifications, conversion with your chatbot, or in-person interaction with your store employees. In addition, omnichannel strategies dismantle the barriers between channels, allowing customers to communicate with a business in a manner that comes naturally to them.
A better understanding of customer needs: Informed decision-making
CPG data analytics enable businesses to better comprehend customers and enhance their shopping experience. By acquiring customer information, brands can learn where their customers are and what they want to buy. This data can inform decisions on which products to continue producing and marketing, ensuring that resources are allocated effectively.
Building a high-step omnichannel sales strategy: Steps to Success
As part of an omnichannel strategy, orchestration involves creating a tailored customer journey across all pertinent marketing and sales channels. You can consolidate data from all sources and channels to find the best ways to balance inventory using an extensive, integrated orchestration for your omnichannel strategy.
Here are some guidelines for developing an omnichannel sales strategy that will be successful long-term:
Plan your customer's experience: Understand audience channels and behavior
Develop a concise plan for how you'd like overall customer engagement to operate across all the touchpoints by understanding your audience's channels and behavior.
Consolidate data for strategic insights: Utilize CRM, social listening, and online search activity
You can understand your customers' behavior and develop a solution to address their requirements with the help of CRM data, social listening data, and information about their online search activity. By properly utilizing the data, you can even minimize turnover.
Segment customers and personalize their journeys: Tailor experiences with CPG data analytics
After analyzing CPG data, dividing users into groups according to common behavioral patterns is simple. Use this information to construct tailored customer journeys.
Select the suitable context for your store: Deliver the right message at the right time
Context is the essential element of an omnichannel marketing approach. Your users won't engage with you if you communicate with the wrong group at a bad moment. Make sure the context of your message is suitable for the customer, then deliver it to them on the channel when they are most active.
Determine the right automation marketing tools: Analyze and choose the best option
Use adequate marketing tools when your strategy is conceived until it is implemented. Before choosing the best one, conduct a thorough analysis.
Build a customer-centric omnichannel brand: Train employees for a seamless user experience
No amount of approach or marketing tools will help until your employees are properly trained to provide customers with a seamless user experience, so keep working on it until you get it right.
Channel maintenance: Keep refining and evaluating your strategy
There is no time to sit back; keep refining and assessing your plan. To best serve your customers, thoroughly document these touchpoints. By doing this, you'll develop a devoted audience of returning customers.
The RoI crescendo: Omnichannel sales for improved personalization and customer loyalty
According to Gartner, customer data and analytics will be widely implemented within two to five years. Furthermore, an e-commerce ecosystem that is well-integrated with the inventory and supply chain will be indispensable for sustaining customer relationships, especially in digital retail. To accomplish true personalization, you will require the strength of a Commerce Experience Cloud that integrates product discovery, customer data and marketing automation, and headless content management.
As the e-commerce market has grown, expectations have changed, and tailored experiences are now expected. Customers anticipate that businesses will comprehend their individual lives and demands and provide personalized responses. However, they won't hesitate to switch brands if their journey is unpleasant or they can't find the product/brand they seek.
CPG businesses need to adopt a unified data strategy that prioritizes the customer experience and operates outside organizational silos to successfully realize this value. When data interchange is implemented correctly, it could substantially benefit the business in three areas: knowing customers and increasing engagement, creating and selling better products and services, and comprehending and managing a smarter business.
What's next in omnichannel e-commerce?
The future of eCommerce and CPG has irrevocably changed. The competition now extends beyond the conflict between individual enterprises and includes channel systems. Sales effectiveness transcends industries and involves more than just paying attention to what consumers want and delivering them. With customers across their purchasing experiences, it necessitates the junction of corporate and channel competencies. McKinsey claims that a corporation can only manage operations expenses, address increased complexity, and deliver a superior customer experience through an omnichannel transformation. A holistic and comprehensive omnichannel strategy is essential. It depends on a solid foundation backed by the core elements of sales channels, marketing and advertising, operations, and shipping and fulfillment.
Businesses need to gain in-depth, comprehensive knowledge about the drivers of client behavior. For example, if CPG companies want to be customer-centric through multichannel sales, they must understand how to help their customers. To do that, they must collect data for each category and target consumer segment at each sales funnel stage (B2B and B2C). They also need to comprehend that factors influencing repeat purchases of a product are not necessarily the same as variables impacting customer loyalty.
Detailed Case Study
Driving insights democratization for a $15B retailer with an enterprise data strategy
Learn how a Tredence client integrated all its data into a single data lake with our 4-phase migration approach, saving $50K/month! Reach out to us to know more.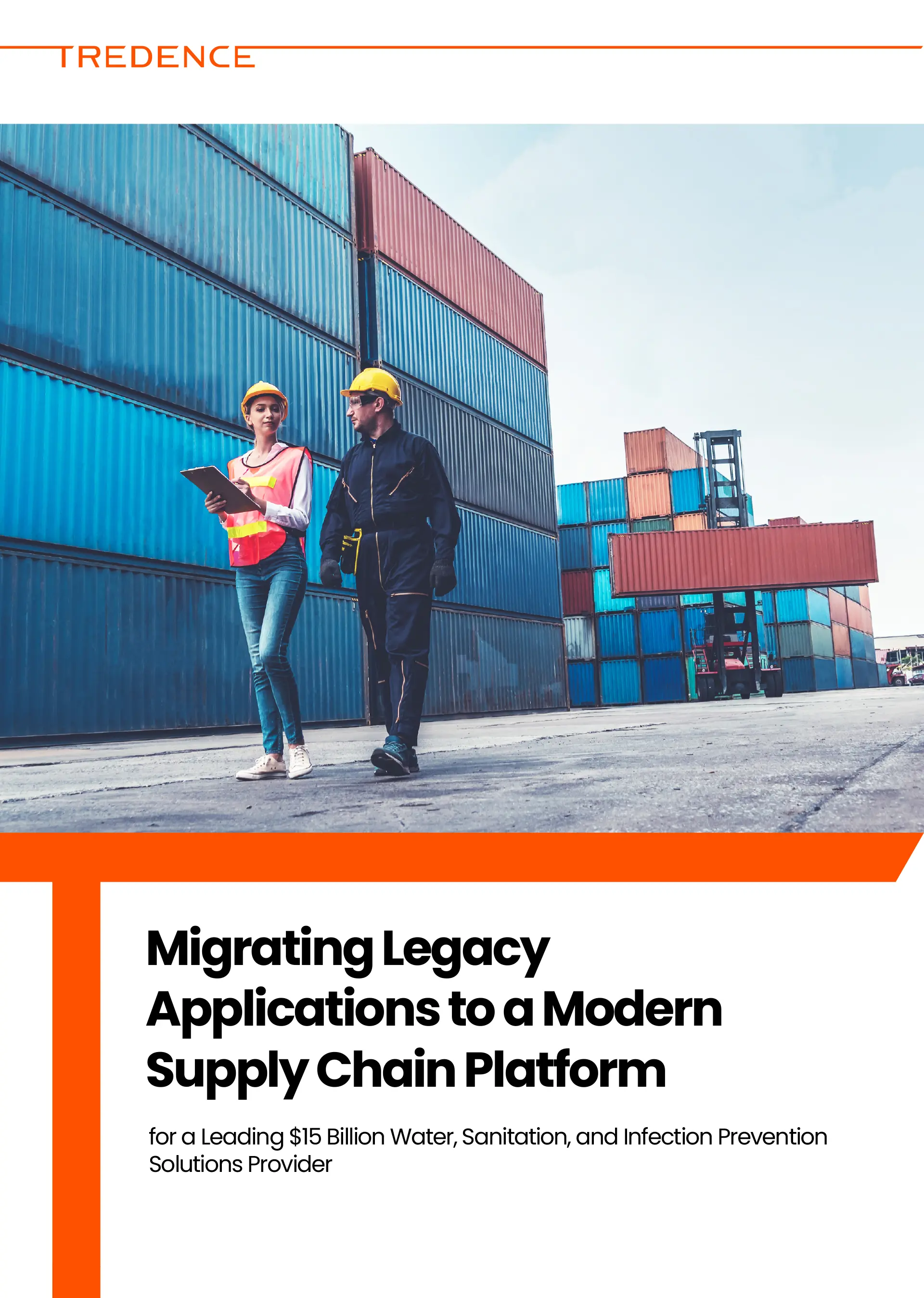 Detailed Case Study
MIGRATING LEGACY APPLICATIONS TO A MODERN SUPPLY CHAIN PLATFORM FOR A LEADING $15 BILLION WATER, SANITATION, AND INFECTION PREVENTION SOLUTIONS PROVIDER
Learn how a Tredence client integrated all its data into a single data lake with our 4-phase migration approach, saving $50K/month! Reach out to us to know more.
---
Next Topic
Digitization and Beyond: Strategies for a Future-fit Supply Chain Management Solution
---
---
Next Topic
Digitization and Beyond: Strategies for a Future-fit Supply Chain Management Solution
---