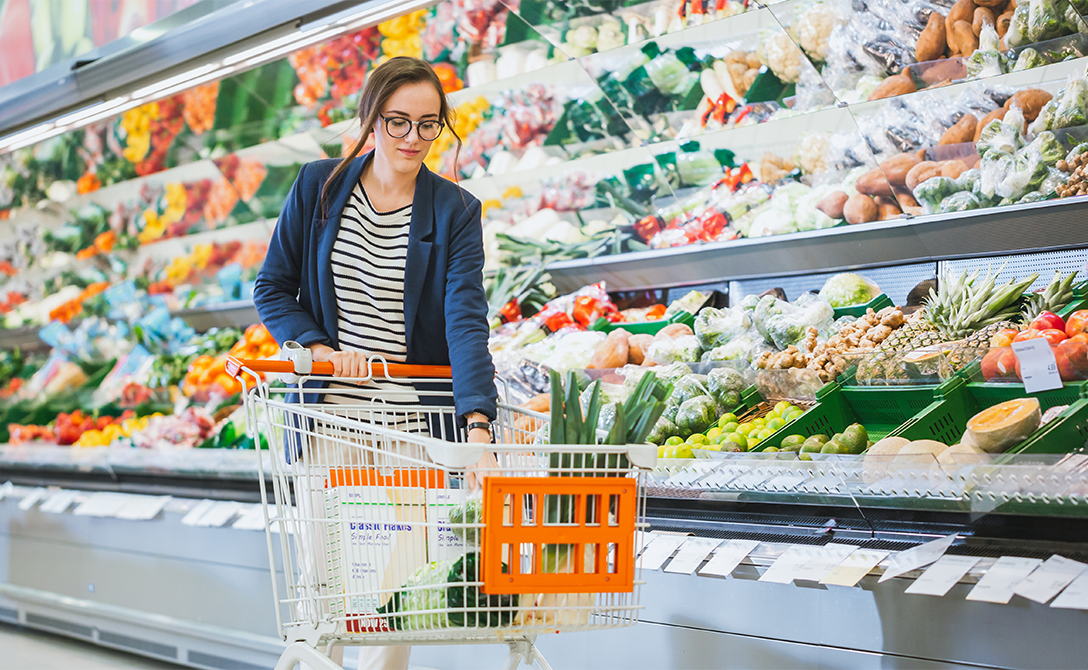 In the bustling dock of the consumer-packaged goods (CPG) industry, data is the only crucial anchor that can help CPGs to find solid footing. And in the wake of the post-pandemic chaos of supply-demand challenges and economic crisis, the good news is that advanced CPG analytics and AI have taken center stage. However, the market teems with players vying for dominance, making speed and scale the indispensable offense in the quest for domination. As companies compete for consumers' hearts, minds, and wallets, the alchemic combination of CPG data backed by cloud and CPG data insight powered by AI/ML solutions will empower them to outmaneuver the competition and sail for success.
Now, let's delve into the heart of the matter through this article – exploring seven ways CPGs can harness the untapped power of data to drive growth and profitability.
Pricing Strategy Optimization: Smarter Pricing And Trade Promotion Strategies
Nearly half of CPG companies spend more than 20% of their revenue on trade spend, but over 40% of promotions don't deliver the desired results.
The CPG landscape has become highly competitive, and the best way to lead the competition is by being hawk-eyed on what drives consumers to a product. For this, you have to be on top of your data game. And you need actionable CPG data insights at the speed of your business.
A study1 by McKinsey found that a mere 1% improvement in price realization can lead to an impressive 8.7% increase in operating profits.
How to do it?
By harnessing historical sales data to identify price elasticity, you can establish optimal pricing strategies to maximize revenue without alienating consumers.
Analyzing data from multiple sources, including consumer behavior, market trends, and sales.
Next, by identifying patterns and correlations, you can tailor your promotional efforts to specific customer segments, target high-potential products, and allocate resources more effectively.
Finally, building and deploying machine learning and AI models that can predict the impact of price changes on sales volume help refine your promotional strategies based on real-time feedback, thus, driving higher returns on investment and enabling informed decision-making.
Explore the transformative impact of Tredence's AI/ML solution as a major CPG leader optimized their $400 million promotion budget, unlocking over $10 million in incremental margin benefits.
Enhance Supply Chain Efficiency: With AI and CPG Data Insights
The current CPG landscape runs because of the supply chain. However, a slight disruption can impact the industry, as you might have witnessed in the current geo-political tensions and the aftermath of the Covid-19 crisis. It's critical to have an agile, efficient, and transparent supply chain.
According to Gartner, 85% of supply chain professionals expect their organizations to invest in advanced CPG analytics by the end of this year.
How to do it?
Backed by analytics, CPG data insights can help you identify bottlenecks, reduce lead times, and minimize inventory costs.
By integrating CPG data insights with AI, you can:

Optimize supply chain operations for CPG companies.
Identify inefficiencies, anticipate potential disruptions, and refine your supply chain strategies
Predict demand patterns, enabling you to optimize production and distribution schedules. For example, implementing AI in supply chain management can help reduce order lead times.
Improve Product Development: Through Data Dexterity and Product Readiness
CPGs are an astute industry. Why? You can tailor your products and build promotion campaigns by understanding what drives the demand. But this requires astute control and dexterity over your data capabilities, and you also have to be in a certain degree of readiness to deploy strategies as soon as you get the right insights.
Nielsen reports that 76% of CPG product innovations falter within two years of launch.
But what if you do a 180-degree turn and make your product launch successful?
How to do it?
With advanced CPG analytics, you can discover consumer preferences and identify emerging trends.
And with new CPG data insights, you can develop or enhance new products to satisfy emerging demands.
Such insights can also assist your organization in optimizing product packaging, thereby augmenting shelf appeal and decreasing environmental impact.
Custom Marketing Strategies: CPG Data Insights for Personalization
In a world where ads and marketing drive a brand's voice and appeal, you cannot take a chance with it. Personalization isn't an advantage – it's a must-have, thus making the role of CPG data analytics and CPG AI even more crucial.
Personalized marketing campaigns generate an average of 8x the ROI of non-personalized campaigns.
How to ensure that your marketing campaigns work for you?
Thanks to CPG data insights, you can segment your organization's consumer base and create personalized marketing campaigns.
By analyzing purchasing patterns and demographic information, you can, for example, target specific consumer groups with relevant messages and promotions.
In addition to optimizing ad spending, AI-powered marketing tools can ensure the highest return on investment. For instance, according to a study by the Boston Consulting Group, businesses utilizing data-driven personalization can increase marketing return on investment by 20%.
This show how CPG data insights and AI tech stack can drive your CPG marketing strategy to a new horizon while ensuring that your every marketing campaign hits the market every time it is launched.
Assess and Monitor Competitor Activity: Beyond Monitoring Towards Devising Differentiation Strategies
81% of businesses, according to a study by EY, regard competitor analysis as an integral part of their decision-making process.
In the CPG, it is essential to maintain a competitive advantage. Data analytics enables businesses to monitor competitors' pricing, promotions, and product offerings, allowing them to respond proactively to market shifts. In addition, you can identify product portfolio gaps and devise differentiation strategies by comprehending the competitive landscape.
How to do it?
By analyzing your and your competitor's SKUs, inventories, distribution channels, consumer perception, and marketing campaigns, identify the gaps and potential opportunities to differentiate.
Once you have the relevant insights, respond quickly to market shifts or changes by taking strategic steps to ensure you are always one step ahead of the competition.
You can also collaborate with a leading CPG analytics solutions company like Tredence. To learn more about our CPG AI and analytics capabilities, click here.
Optimize Retail Execution: With Potent Dose of Data and Insights
Retail execution is a significant element in CPG's success – it determines your organization's sales performance. Thus, you not only have to be smart but always aware of what's happening on the retail side, who's buying what, how consumers weigh in your product's packaging, etc.
Retail execution can influence up to 50% of a brand's sales performance, according to a study by Nielsen.
How to do it?
By analyzing in-store data, you can optimize shelf space allocation, promotional displays, and merchandising strategies to increase visibility and drive sales.
Geospatial analytics can also help identify ideal store locations and catchment areas for expansion. For example, a study by Bain & Company found that CPG companies that excel in retail execution can achieve sales growth rates 2-3x higher than competitors.
Enhance Customer Experience: An Imperative That's More Strategic Than Tactical
Delivering exceptional customer experiences is vital for CPG brand loyalty. It's a strategic need that every CPG has to work on. For instance, how do you ensure that your product resonates with your consumers? One way that's common across the CPGs is during holidays and festivals. During such times, consumers buy in bulk, and hence to ensure that they continue doing so, you might have seen CPGs devising custom pricing tactics, newly packaged designs, more theme-based marketing, etc. But what if consumers do not imitate the same buying behavior, let's say in a particular season?
That's when you have to look at your entire CPG strategy differently. You have to get into the pulse of your consumers and understand what's driving them. Is your product resonating with inflation or lower wages? But this is just one instance; more and more consumers have become brand agnostic. So, they would happily and swiftly jump to other brands for better value.
86% of buyers are willing to pay more for a better customer experience, according to a study by Walker.
How to ensure your consumers are loyal to you?
By leveraging advanced CPG data analytics, you can glean the consumers' preferences, behaviors, and buying habits. For example, you can start customizing or modifying your products and communication strategies with these insights.
AI-powered chatbots and customer support tools can help resolve issues quickly and efficiently, boosting customer satisfaction.
Using sentiment analysis on social media and review platforms, you can gauge customer sentiment and identify areas for improvement. For example, a study by PwC found that a 1% increase in customer satisfaction can lead to a 3.3% increase in revenue growth.
Bottomline: CPG Data Insights and Advanced Analytics Are Crucial for CPGs Success
In the CPG sector, leveraging AI and CPG analytics can open new prospects for expansion and financial success. Businesses can remain ahead of the curve and achieve long-term success by optimizing pricing, supply chain management, product development, marketing strategies, competitive analysis, retail execution, and customer experience. Additionally, businesses must adopt data-driven insights as the CPG environment changes. Using the abovementioned seven methods, you can use CPG data insights to increase growth and profitability.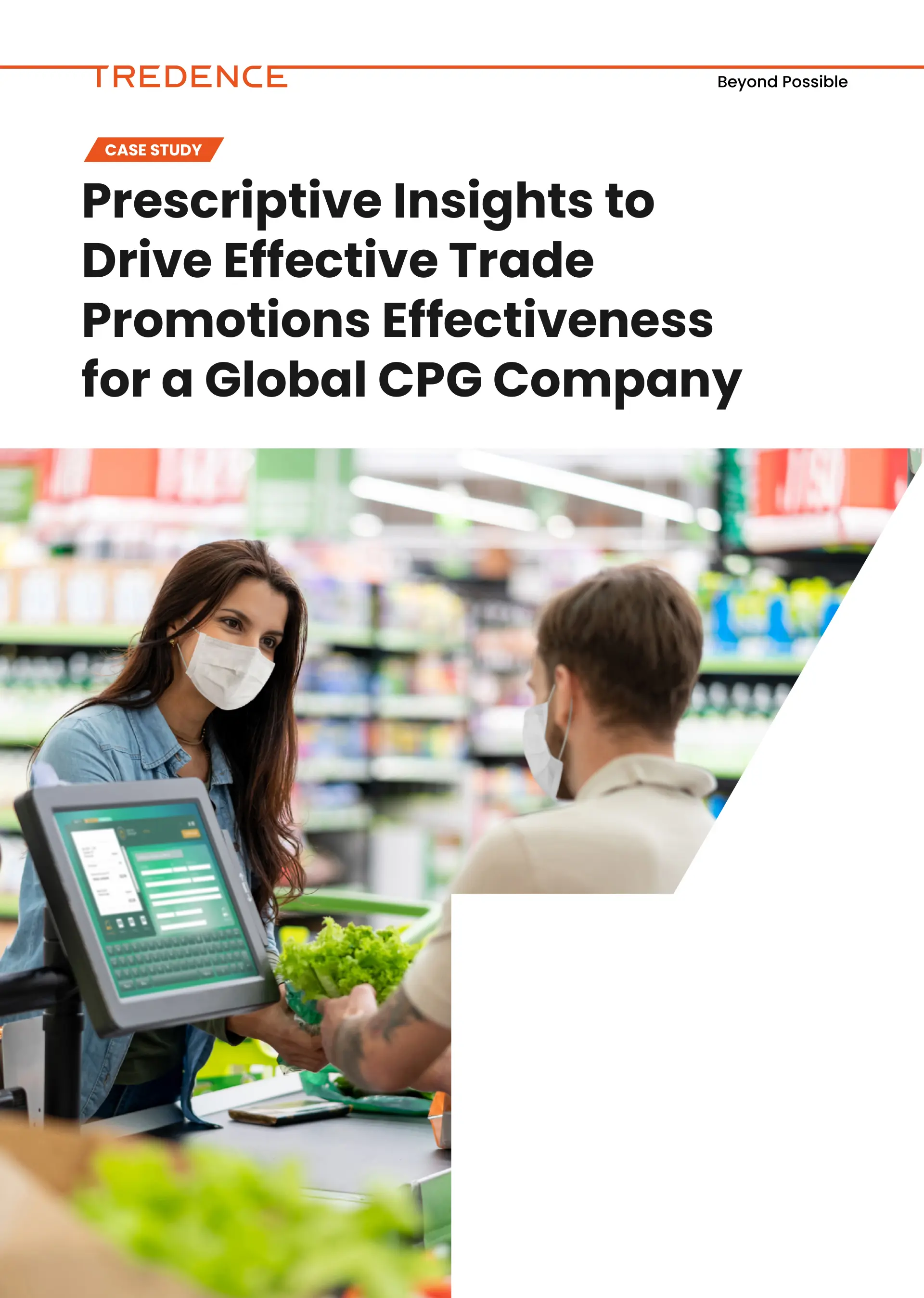 Detailed Case Study
Driving trade promotions effectiveness with prescriptive insights for a global CPG firm
Learn how a Tredence client integrated all its data into a single data lake with our 4-phase migration approach, saving $50K/month! Reach out to us to know more.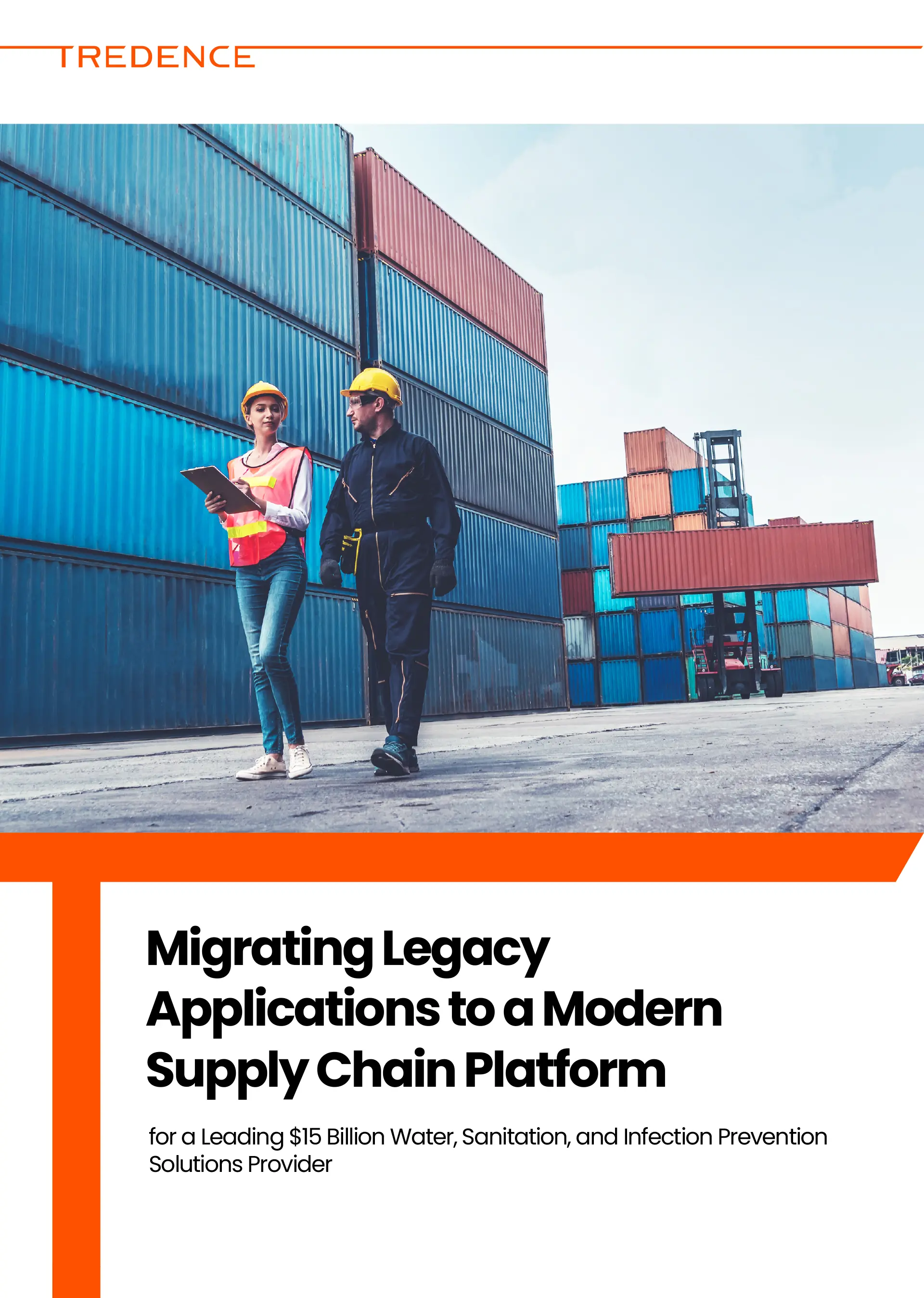 Detailed Case Study
MIGRATING LEGACY APPLICATIONS TO A MODERN SUPPLY CHAIN PLATFORM FOR A LEADING $15 BILLION WATER, SANITATION, AND INFECTION PREVENTION SOLUTIONS PROVIDER
Learn how a Tredence client integrated all its data into a single data lake with our 4-phase migration approach, saving $50K/month! Reach out to us to know more.