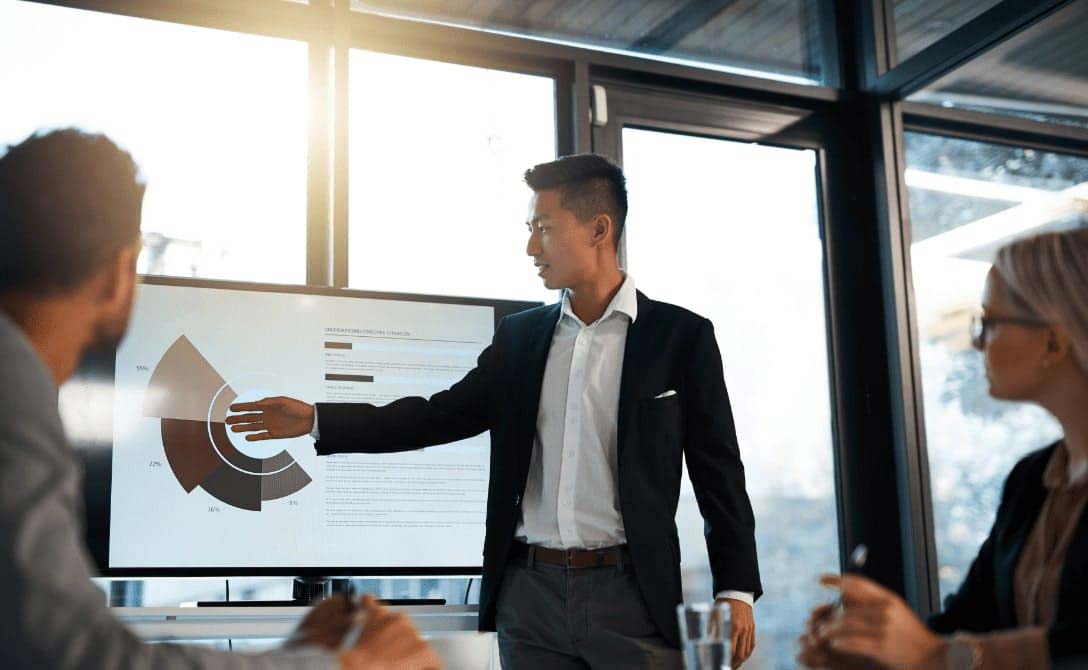 These are exciting times for us. Tredence has been named a Leader in The Forrester WaveTM: Customer Analytics Service Providers, Q3 2021. We are truly honored by the recognition, and believe this has come to us due to our consistent focus on building futuristic offerings our customers and shipping verticalized analytical interventions to respond faster to client needs and create a significant impact on their businesses.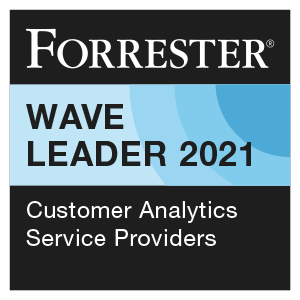 Forrester's evaluation: We're a Leader for a reason(s)
Forrester evaluated Tredence and 10 other vendors across 30 criteria grouped into three main categories: Current Offering, Strategy and Market Presence. Tredence received the highest possible scores in the following criteria within the "Current Offering" category: Data Sources and Types, Data Wrangling, External and Proprietary Data Sets, Customer Experience, Customer Retention, Emerging Analytics, Model Operations, Insights Activation, Measurement and Metrics, and Change Management Tools and Services. Additionally, the company received the highest score possible in two criteria within Forrester's Strategy category: Services Vision and Performance.
What does the Forrester report say about Tredence?
"Tredence differentiates with a disciplined approach to customer experience analytics. Since Tredence's first appearance in this evaluation two years ago, the provider has focused its strategy on providing analytics for customer experience (CX) management.
This strategy often requires a challenging cross-functional sales cycle, but it has obviously paid off, as Tredence's compound annual growth rate in the space is well above average. Tredence also recently reorganized vertically to provide more industry-specific expertise in its key verticals of retail, CPG, telecom media technology (TMT), healthcare, industrials, and travel and hospitality."
– The Forrester WaveTM: Customer Analytics Service Providers, Q3 2021.
"Enterprises on their customer obsession journey looking to partner with an innovative upstart to deliver a superior customer experience should consider Tredence," said the report, titled The Forrester WaveTM: Customer Analytics Service Providers, Q3 2021.
5 reasons why we think we were recognized as a Leader:
Disciplined approach to customer experience analytics with vertical-specific customer data frameworks and analytical accelerators across the entire customer lifecycle. The Tredence Customer Analytics (CA) operating model framework includes CA Data Governance, Cross-Functional CA Strategy, Data and Platform capabilities, CA Operating Model Processes and Execution and Analytics and Activation capabilities. The self-serve accelerators drive adoption and activation of customer insights:

Customer Explorer – A self-serve rapid customer insights tool that lets business users create customer segments and understand their profile in detail
Journey Explorer – Customer Intelligence tool to monitor and analyze efficiency of various customer journeys to identify opportunities to improve customer experience and engagement.
TALP (Test-and-Learn platform) – TALP is a light-weight configurable platform to enable business users to design marketing & store innovation experiments, learn faster and exploit the winning ideas.
SAGE CX – Analyze open-ended customer feedback to understand drivers of experience and triangulate it with customer behavior
Decoding customer touchpoints, customer journeys and customer behaviors across multiple channels to deliver a personalized experience. Customer Journey Analytics provides an omnichannel visibility into each customer touchpoint and lets you:

Analyze customer data across touchpoints and overtime uncover meaningful customer segments and to quantify the impact on KPIs
Create a visualization of customer's experience across touchpoints and over time, including their actions and emotions, as they seek to achieve a specific goal
Automate in real-time, personalized interactions to improve the journey flow and drive desirable outcomes.

Deep expertise in customer experience use cases:

Customer Data Platform with Single View of Customers, to enable faster turn arounds for ad hoc analysis and to setup foundations for advanced AI/ML predictions and self-serve customer insights.
Developed personalized experiences for digital customers by preemptively reaching out with self-serve resolutions to improve the customer experience while reducing operational costs
Delivered account-level sales strategy insights through development and adoption of customer-focused insights & activation platform by building rich customer persona, product/service recommendation engine & conversation triggers
Leveraged proprietary NLP/NLG algorithms to extract focus areas & intent from the client inquires for content & investment planning.
With a focus on CX management, CX use cases such as call propensity analysis and speech and text analytics are excelled at. An e.g. of a propensity driver model was to predict the probability of customers calling the call centers within 4 days post their web visit.

Powerful platforms, algorithms and cross-functional expertise: Build a 360° understanding of each customer with our powerful platform leveraging customer data from across data streams, event streams, and external sources, thus empowering you to deliver personalized omnichannel acquisition and customer retention analytics effortlessly. State-of-the-art algorithms help curate customer insights for enabling last-mile adoption and experience orchestration.

Platform-led Insights: Go beyond dashboards. Customers get to experience a sustainable customer analytics platform that provides self-serve insights, prescriptive recommendations, activation, and scale. With accelerators across data modelling, behavioral analytics, customer journeys, experiments, customer feedback, etc., the time to insights is reduced significantly.

Customer genome capabilities: Companies succeed when they cater to the individual customer making it easier for them to consume what they want, how, and when they want. Our customer genome capabilities make data more usable and help organizations deliver highly personalized offerings. It helps clients predict behaviors and anticipate new business opportunities, accelerating speed to value and making things happen faster and better.
Here's what our CEO had to say:
"Let's face it: Traditional customer analytics are a thing of the past. It doesn't matter how well you know your customers; what matters most is decoding customer touchpoints, customer journeys and customer behaviors across multiple channels to deliver a personalized experience. Organizations need a strategic customer analytics and customer experience framework to drive this change," said Tredence CEO and co-founder Shub Bhowmick. "We are honored to be recognized by Forrester as a leader in customer analytics services. With powerful platforms, algorithms and cross-functional expertise, we help clients anticipate evolving customer preferences, purpose and needs and augment decision making across the entire customer lifecycle." Watch his announcement video.
From being a 'Strong Performer' in 2019 to a 'Leader' in Customer Analytics in 2021, we surely have come a very long way, and all this would not have been possible without the exemplary support shown by our extended family, our customers. Read our press release on the recognition.
There is a lot more to the report, download your complimentary copy and see how Tredence squares off with other vendors.
Detailed Case Study
Driving insights democratization for a $15B retailer with an enterprise data strategy
Learn how a Tredence client integrated all its data into a single data lake with our 4-phase migration approach, saving $50K/month! Reach out to us to know more.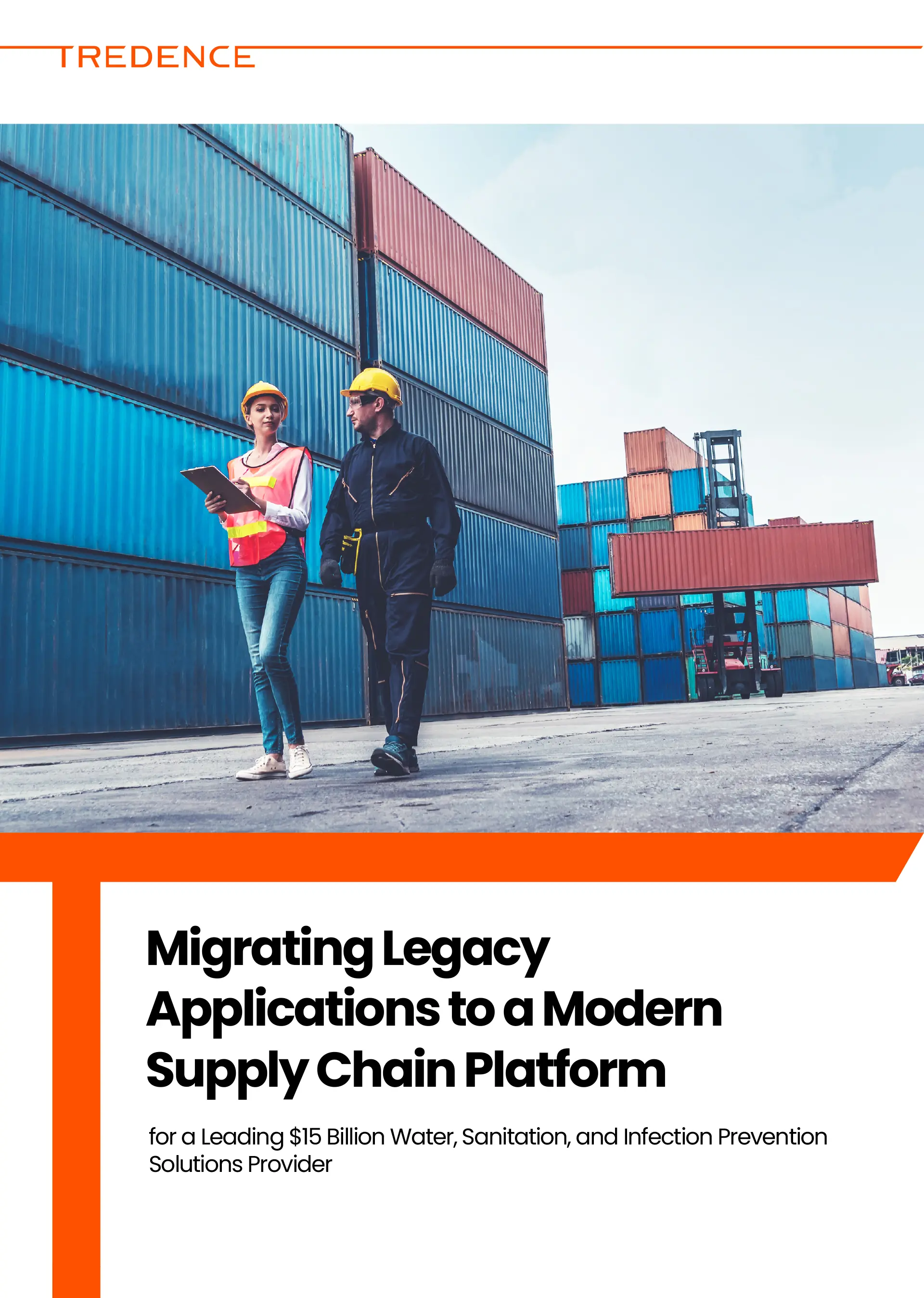 Detailed Case Study
MIGRATING LEGACY APPLICATIONS TO A MODERN SUPPLY CHAIN PLATFORM FOR A LEADING $15 BILLION WATER, SANITATION, AND INFECTION PREVENTION SOLUTIONS PROVIDER
Learn how a Tredence client integrated all its data into a single data lake with our 4-phase migration approach, saving $50K/month! Reach out to us to know more.