Near-real-time visibility with E2E traceability and prescriptive analytics to mitigate risks and improve supply chain efficiency
The modern supply chain, a complicated maze of links and nodes, keeps the economy and market moving forward. The central cog in this machinery, the end product, undergoes a linear journey from the point of its origin to the point of destination. And when this journey remains invisible or untraceable, it becomes difficult to identify and act on issues. Navigating this maze demands a paradigm shift in how businesses operate. As consumer preferences shift towards timely, sustainable products, and regulatory requirements increase, the industry must adopt a circular supply chain that is transparent and cost-effective. But what's at stake?

| Brand Reputation, Financial Repercussions Due to Lack of Visibility during Recalls | Compliance and Data Standards |
| --- | --- |
| Traceability makes it easy to manage recalls efficiently and quickly, as delays and indecision during recall would damage brand reputation and lead to heavy losses. According to Sedgwick, nearly 1.5 billion products in the US were recalled in 2022. A prime example is Kellogg's $110 million loss in product recalls because of salmonella contamination in one of its cereal products. | Regulatory compliances are getting stricter by the day. E.g., section 204 (d) of the FDA Food Safety Modernization Act specifies that establishing traceability is one of the core elements of its New Era of Smarter Food Safety Blueprint. Yet, the lack of standardized data across the supply chain industry hinders a unified, industry-wide approach to E2E traceability. |
Imagine a supply chain that breathes and evolves with your business, each link seamlessly connected from the genesis of a purchase order to the final product resting in the hands of the consumer – that not only tracks and traces the physical journey of a product but also its metamorphosis from raw material to finished goods.
Tredence Trace360.AI is one such solution that helps supply chain professionals track and trace products at any given stage, manage recalls with surgical precision, forecast inventory needs, and improve the efficiency of supply chain operations. With Trace360.AI, organizations can achieve a 4-5% reduction in recalls, a 20-30% decrease in excess inventory and obsolescence, a 25-35% reduction in lost sales, and a 4-5X productivity improvement through interconnected data models and improved collaboration.
Here's how we delivered value to our customers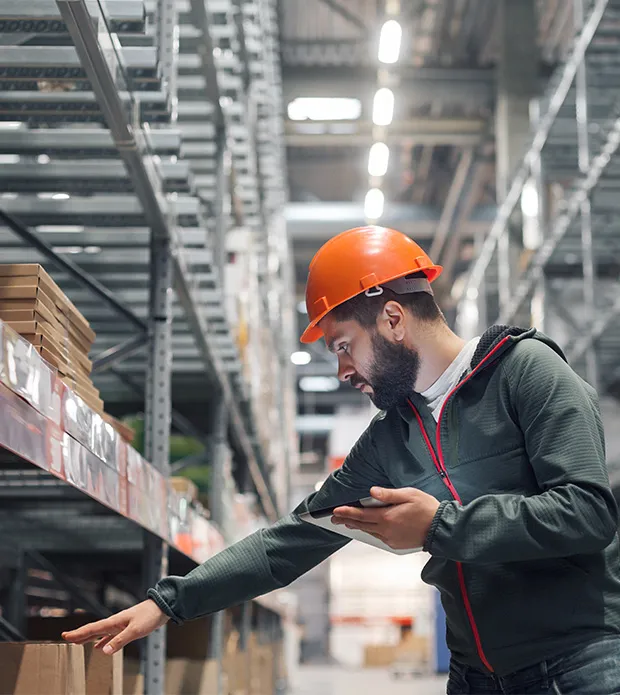 Optimizing inventory management for a leading US food-service supplier firm
A top-tier US food-service supplier faced the challenges of managing fragmented data and inventory across 4,500+ products. They joined forces with Tredence to create a strategic solution that can integrate inventory, sales, and supplier performance, fostering deep, granular insight across the supply chain.
We helped the client build a custom, agile, and scalable solution that brought strategic visibility—allowing for granular tracking and evaluation of metrics from customer to supplier. It opened new frontiers in assessing performance and geographical impact, resulting in:
90% reduction in inventory and sales analysis time
Enhanced data visibility, from category to item level
3% increase in in-stock inventory
11.7% boost in sales and a 6.1% rise in gross profit
Thread together the complex supply chain network with precision using Trace360.AI's traceability and predictive capabilities
One-click tracing function
Built on Graph DB for faster, efficient tracing
Trace 360.AI adheres to regulatory standards
Powering industry AI for world's most disruptive companies
8 out of 10 top retailers
powered by Tredence AI insights
8 out of 10 top CPGs
powered by Tredence AI/ML solutions
2 out of 10 top telcos
are powered by Tredence customer analytics
Trusted by World's Leading Enterprises. Endorsed by Hyperscalers and Leading Independent Analysts