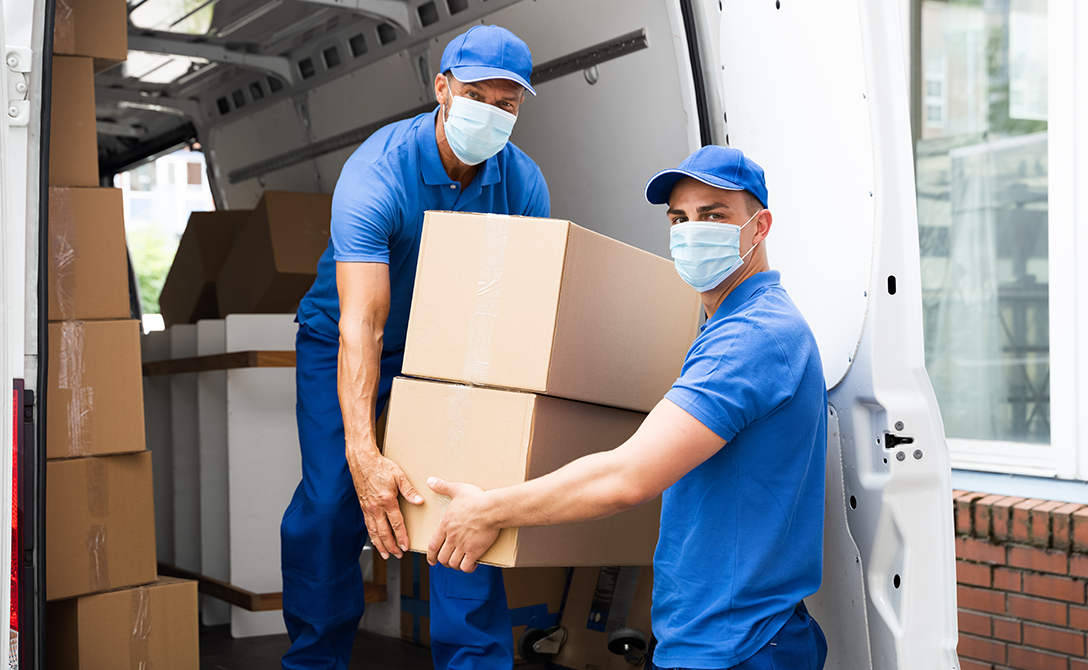 The lower the uncertainty, the higher the productivity. This is a maxim that makes the global supply chain industry tick. The Russia-Ukraine conflict has created unprecedented uncertainties for supply chains, which were already on a back-foot since the COVID-19 pandemic.
Crisis sparks innovation. In a quest to find a solution to the current crisis, global leaders are embracing artificial intelligence in supply chain management. In fact, AI integration in the supply chain market is expected to be worth $6.5 billion by 2023. By deploying innovative distribution methods like direct-to-consumer, click-and-collect, and subscription, AI can increase scalability and efficiency.
Embarking on an AI-driven transformation
Global supply chain leaders are striving to strike a balance between just-in-time manufacturing and the constraints of escalating costs, resource shortages, and competitive labor markets. Resilience is more essential than ever before. To be able to respond to future consumer demands in an efficient way, businesses are looking at reducing downtime, adopting a quality-first approach, and enhancing flexibility. This is where strong data and supply chain analytics skills play a role - in comprehending complexity, foreseeing disruptions, and devising swift answers.
Insight into AI-powered Supply Chain Management Solutions
AI-based supply chain management solutions can assist in addressing most of the challenges that global leaders are currently encountering. Every part of the supply chain analytics and ecosystem is influenced by AI-enabled technology - be it product design, manufacturing, or customer delivery. It optimizes productivity, minimizes the impact of labor shortage, and enhances logistics.
For manufacturing, predictive insight solutions powered by AI in supply chain can evaluate sensor information on production and other operational resources, and extract value from unstructured data in maintenance records and other documents. Manufacturers can thus implement a proactive maintenance strategy and improve the life of key equipment.


To make logistics seamless, transporting goods from factories to customers must happen without disruptions. Logistics providers must be aware of changes in freight rates, hold-ups, and delays. Using Internet of Things (IoT), ships can monitor the whereabouts of cargo, and the end-to-end visibility offered by AI in supply chain enables them to react faster to changes in demand and logistics.
AI techniques to eliminate the ongoing supply chain crisis
Artificial intelligence in supply chain management is aiding in building effective optimization capabilities that are critical for precision-driven capacity planning, higher efficiency and quality, reduced costs, and greater output. Here are some ways AI in supply chain can minimize disruptions:
Cognitive Automation
The application of AI to distinct supply chain analytics, known as cognitive automation, helps generate more with less human intervention. It can develop self-driving supply chain innovation technologies, offer real-time recommendations, forecast outcomes that avoid cognitive biases and make autonomous supply chain decisions.
Process Optimization Forecasting
Using predictive insights, supply chain leaders can forecast vital performance metrics and predict customer behavior. AI in supply chain and advanced planning tools can detect changes in supply and demand, so as to enhance response times. Estimating delivery routes improves communication among supply chain members and highlights breakdowns.
Supply Chain Resilience
The notion behind AI's "self-healing" supply chain analytics and dataset is that even the best plan will be ineffective if unforeseen circumstances arise. Real-time data issue detection and correction enabled by supply chain resilience results in agile and versatile organizations. AI in supply chain offers end-to-end control that allows real-time knowledge of supply chain analytics, performance, risks, and opportunities for enhanced decision-making.
Addressing Shortage of Skills and Labors
Traditional supply chains are usually less responsive, labor-intensive, and inefficient. Manual activities, like material handling and inventory control, and jobs that rely on statistical and predictive modeling and analysis, can be replaced by AI and advanced supply chain analytics. AI in supply chain enables end-to-end segmentation, and forward-looking strategic decision-making, which reduces complexity and hastens reactions.
Enhanced Warehouse Floor
Factory planning decisions and labor planning can be optimized with the aid of data-driven forecasts on the availability of raw materials. Businesses can deploy artificial intelligence in supply chain management to simulate various production situations and improve the manufacturing floor to become fast-moving and economical.
Swift Response to consumer demand
Using digital shelf optimization, artificial intelligence in supply chain management can assist the supply chain ecosystem to be better aligned with consumer demand. "Digital shelf" broadly refers to a product display that is linked to a retailer's operations and supply chain using real-time data. The last mile of distribution is a key component of the supply chain, and while a digital shelf won't eliminate bottlenecks, it helps businesses manage them more .
Smart Transportation
With the help of smart transportation, supply chain leaders can better monitor operations, keep tabs on maintenance requirements, and pinpoint the major causes of issues that need to be repaired. Smart transportation involves the use of a range of technologies, from basic management systems like auto navigation to more complex applications like monitoring applications. Automatic number plate recognition, speed cameras, and integrating live data from multiple external sources are some of the most advanced examples.
AI-powered Control towers
A connected, personalized dashboard of data, important business KPIs, and events occurring along the supply chain is the classic definition of a supply chain control tower. An inventory control tower for a supply chain can provide end-to-end insight across inventory silos and diverse systems, from raw material supply and supplier orders to the final mile of customer delivery, when it is driven by AI and machine intelligence.
How AI is Influencing Supply Chain Management
AI in supply chain offers visibility, and forecasts demand and supply as well as the movement of goods more accurately than any human data analyst. Businesses can make smart decisions and build resilience, regardless of how turbulent global affairs may get.
The influence of AI-powered supply chains:
Amplifying planning and scheduling processes


Artificial intelligence in supply chain management has produced precise forecasts and quantification of anticipated results across various timetable phases, thus enabling the scheduling of the best alternatives during any operational bottlenecks. This helps streamline production scheduling.



Strategic decision making


By recommending the best course of action, artificial intelligence in supply chain optimization magnifies key decisions and improves supply chain efficiency. It assists manufacturers with time, cost, and revenue implications, and even enhances these suggestions as conditions change.



End-to-end visibility


Given the intricate web of supply chains that exist today, manufacturers must have complete visibility over the entire process. A single virtualized data layer provided by a cognitive AI-driven automated platform can identify possibilities for improvement and remove limiting procedures. And this is done with real-time data rather than past data.

Applicative Data Intelligence


Cognitive automation harnesses the potential of AI in supply chain, which can comb through vast amounts of dispersed data to identify patterns and quantify tradeoffs. This provides actionable insights that motivate prompt decision-making.



Warehouse Inventory and Demand Management


When AI principles are used for demand forecasting, they produce precise predictions of future demand. Additionally, AI-powered forecasting ensures that material bills and PO data are organized, and accurate projections are generated, on time, all the time.



Enhancing Operational Efficiencies and Boosting Fleet Management Efficiencies


When supply chain components act as key nodes to access data and machine learning algorithms, substantial improvements can be reached with the help of AI in supply chain analytics. The supply chain planning process can be optimized using this AI-powered data to increase efficiencies.

AI in supply chain also provides real-time tracking mechanisms that help enterprises gain insights, increase efficiencies, detect roadblocks, and reduce fleet downtimes.



Streamlining ERP


AI in supply chain empowers the streamlining of ERP frameworks, to increase efficiency and integrate people, processes, and data.
AI to predict the Next Crisis?
AI solutions are extremely beneficial for fixing the ongoing global supply chain issues and improving efficiencies. It can aid organizations with scenario planning practices and provide valuable business insights. As enterprises find solutions that can brace themselves against disruptions, AI is playing a key role in enabling them to foresee shortages and supply bottlenecks and develop resilient solutions.
Businesses can employ digital twins to undertake scenario planning for the next disruption, much like AI-powered factory simulation. A digital twin can identify supply chain disruptions, track their impact, and use reinforcement learning to minimize risks.
The future of supply chain management and how it is evolving
According to PwC, AI applications have the potential to overhaul business operations and boost the global economy up to $15.7 trillion by 2030. AI maintenance management systems must be an integral part of your business plan, whether you're starting a full-scale digital transformation or retrofitting your warehouse. Businesses can also use artificial intelligence in supply chain management to transform economic efficiency.
The science of artificial intelligence in supply chain management is evolving constantly, and the current economic crisis has expedited its deployment. Businesses, research institutions, health organizations, and governments are turning their attention to AI by establishing shared platforms and funding collaborative projects. These initiatives will help the world react better to supply chain crises in the future.
Detailed Case Study
Driving insights democratization for a $15B retailer with an enterprise data strategy
Learn how a Tredence client integrated all its data into a single data lake with our 4-phase migration approach, saving $50K/month! Reach out to us to know more.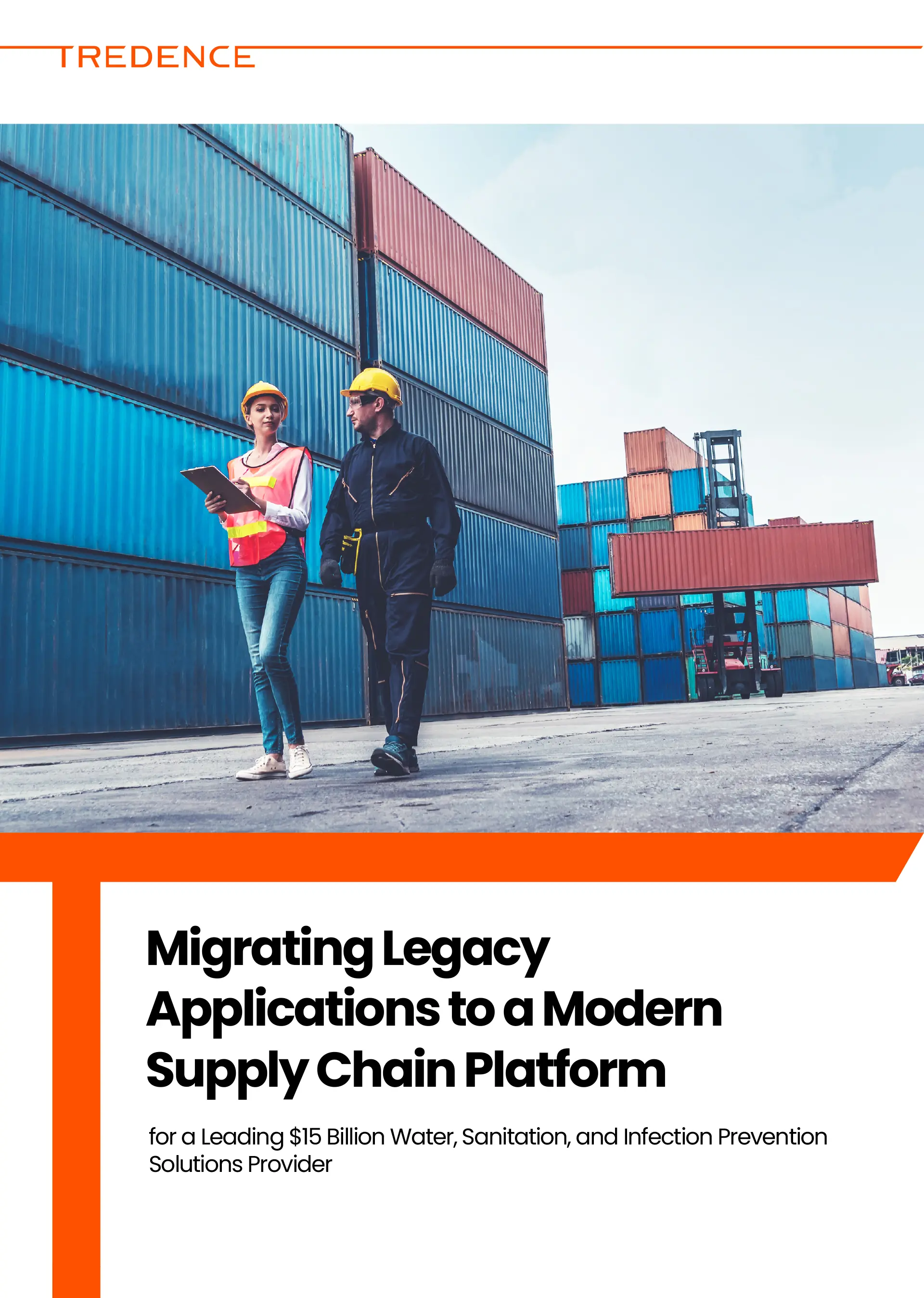 Detailed Case Study
MIGRATING LEGACY APPLICATIONS TO A MODERN SUPPLY CHAIN PLATFORM FOR A LEADING $15 BILLION WATER, SANITATION, AND INFECTION PREVENTION SOLUTIONS PROVIDER
Learn how a Tredence client integrated all its data into a single data lake with our 4-phase migration approach, saving $50K/month! Reach out to us to know more.