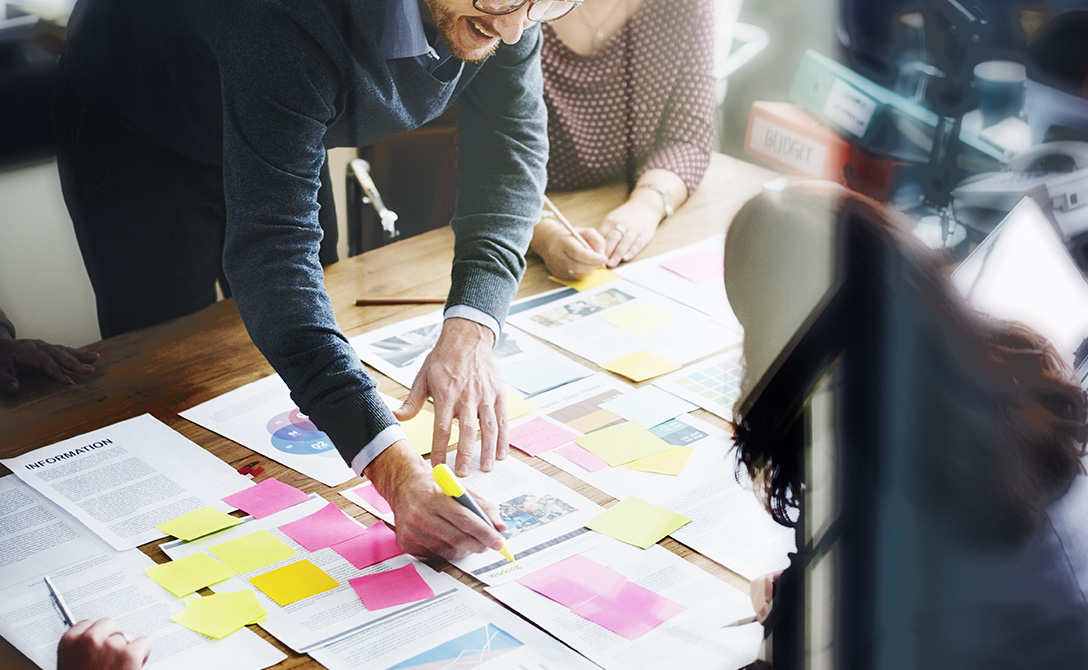 "The illiterate of the 21st century will not be those who cannot read and write, but those who cannot learn, unlearn, and relearn."
– Alvin Toffler
"Times have changed." We've heard this statement ever so often. Generations have used it to exclaim "things are so complicated (or simple) these days," or expressing disdain – "oh, so they think they are a cool" generation. Whichever way you exclaim, change has been truly the "constant".
This change is bolstered by a tech-enabled world where the speed at which machines are learning is accelerating – the speed of light.
Let me set this in context with an example from the book of Sales. Unlike in the past, today sales reps are not gauged by the amount of sweat trickling down their foreheads. While they continue to be evaluated in terms of business development and lead conversions, it is not all manual and laborious. Technology advancements have made the process of identifying, prioritizing, scheduling, conversing and converting agile and real-time.
But just knowing change, gathering data and appreciating technology will not suffice. The three will need to be blended seamlessly to yield transformation. Applied to deeper organizational context, "Change" needs to be interpreted – its pace needs to be matched, or even better, its effect needs to be contextualized for differentiation.
Change management in this sense is the systematization of the entire process; right from the acceptance of change to its adoption and taking advantage of it to thrive in volatile times.
But what would it take for complex enterprises, that swear by legacy systems, to turbo charge into the Change Management mode?
To answer this, I will humanize enterprise change management with the Prosci-developed ADKAR Model.
Awareness (getting into the race) – Where can I set up the next retail store, what is the most optimal planogram, how do I determine the right marketing mix, what is my competition doing different, how do I improve customer experience, how do I ensure sales force effectiveness – the questions are ample. By the time you realize and start strategizing, a competitor has dislodged your market position and eaten a large portion of your pie. And while these business problems seem conventional, volatility in the marketplace cry foul. Compound this with high dependencies on dashboards, applications, and the likes for insights, and you've seen the side-effects – established enterprises biting the dust.
To survive, organizations will need to be knowledgeable about data that matter viz a viz the noise. They will need to interpret the data deluge in relevance and context; after all, not all data is diamond.
Desire (creating a business case for adoption) – Desire is a basic human instinct. Our insatiable urge to want something more, even better, accentuates this instinct. When it comes to enterprises, this desire is no different; to stay ahead of the curve, to make more profits, to be leaders. But there is no lock-and-key fix to achieve this mark. Realizing corporate "desire" will require a cultural and mindset shift across the organization – top-down. And so, one of the most opportune times could be when there are changes at the leadership, followed by re-organization in the rungs below.
Gamification could be a great starting point to drive adoption in such cases. Allow the scope of experimentation to creep in; invest consciously in simmer projects; give a freehand to analysts to look for the missing piece of the puzzle outside their firewall; incentivize them accordingly. Challenge business leaders to up their appreciation for the insights generated, encourage them to get their hands down and dirty when it comes to knowing their source, ask the right questions and challenge status quo – not just rely on familiarity and past experiences.
Knowledge and Ability (From adoption to implementation) – In business context, "desire" typically translate into business goals – revenue, process adoption, automation, newer market expansion, launch of a new product/solution, etc. Mere awareness of the changes taking place does not translate into achievements. It needs to be studied and change management needs to be initiated.
But how can you execute your day job and learn to change?
The trick here will be to make analytics seamless; almost second nature. Just as the message alert from the bank about any suspicious transaction made on your account, any deviation from the set course of business action needs to be alerted.
Such technology-assisted decisions are the need of today and the future. Tredence CHA solution is an example in this direction. It is intuitive, convenient and evolving, mirroring aspects of Robotics Process Automation (RPA).
Reinforcement (Stickiness will be key) – Your business problems are yours to know and yours to solve. Like my colleague mentioned in his blog, a one size fits all solution does not exist. Solving the business challenges of today requires going to the root cause of it, understanding the data sources available to you, and being knowledgeable about other data combinations (across the firewall or within) that matter. Match this stream of data with relevant tools and techniques that can give you the "desired" results.
Point to keep in mind during this drill is to ensure that you marry the old and new. Replacing a legacy system with something totally new could leave a bad taste in your mouth – with less adoption and greater resistance. Embedded analytics will be key – one that allows you to seamlessly time travel between the past, present and future.
To conclude, whether it is about time to implement change, improving customer service, reducing inefficiencies, or mitigating the negative effect of volatile markets, Change Management will be pivotal. It is a structured, on-going process to ensure you are not merely surviving, rather thriving in change.
Detailed Case Study
Driving insights democratization for a $15B retailer with an enterprise data strategy
Learn how a Tredence client integrated all its data into a single data lake with our 4-phase migration approach, saving $50K/month! Reach out to us to know more.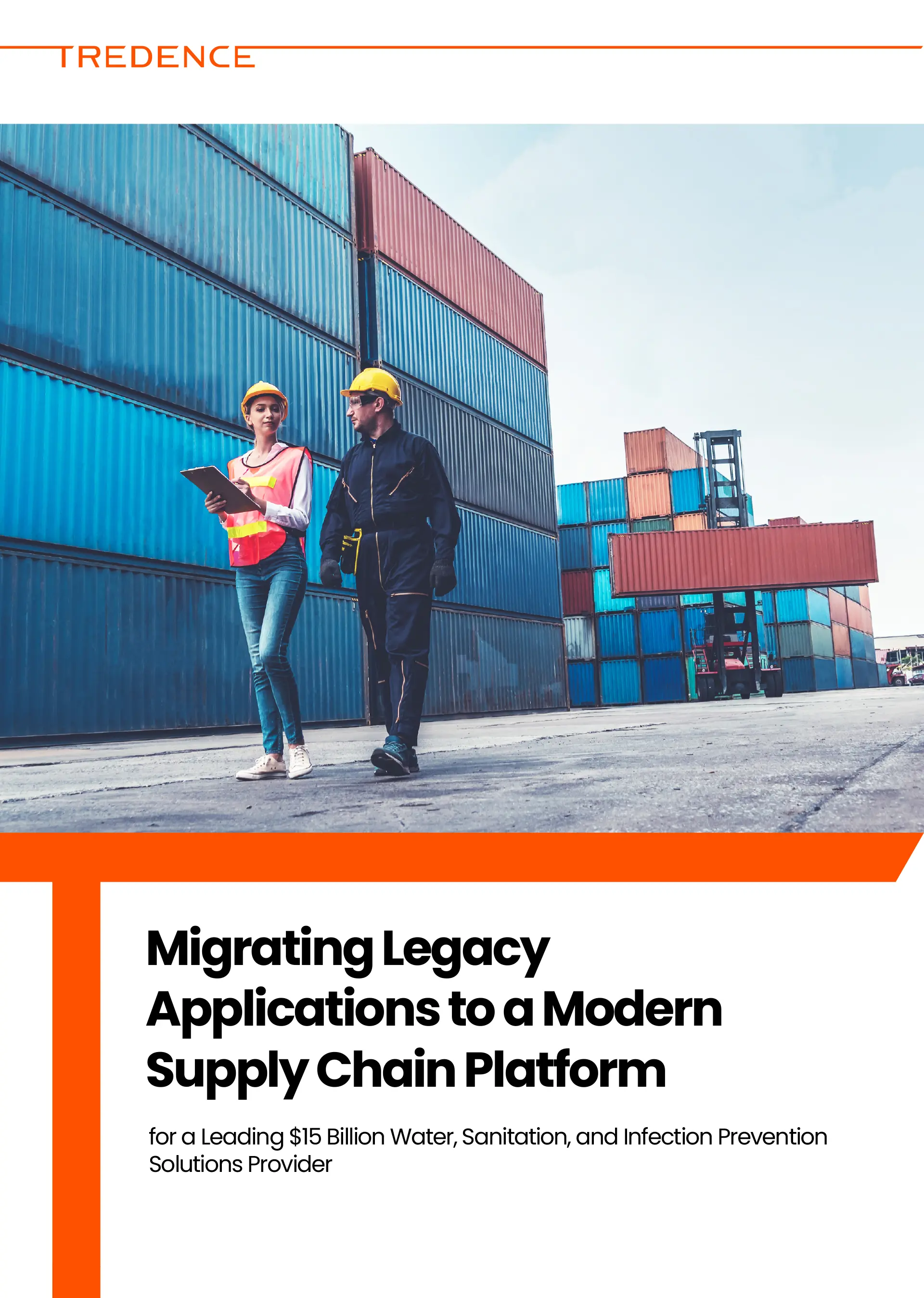 Detailed Case Study
MIGRATING LEGACY APPLICATIONS TO A MODERN SUPPLY CHAIN PLATFORM FOR A LEADING $15 BILLION WATER, SANITATION, AND INFECTION PREVENTION SOLUTIONS PROVIDER
Learn how a Tredence client integrated all its data into a single data lake with our 4-phase migration approach, saving $50K/month! Reach out to us to know more.