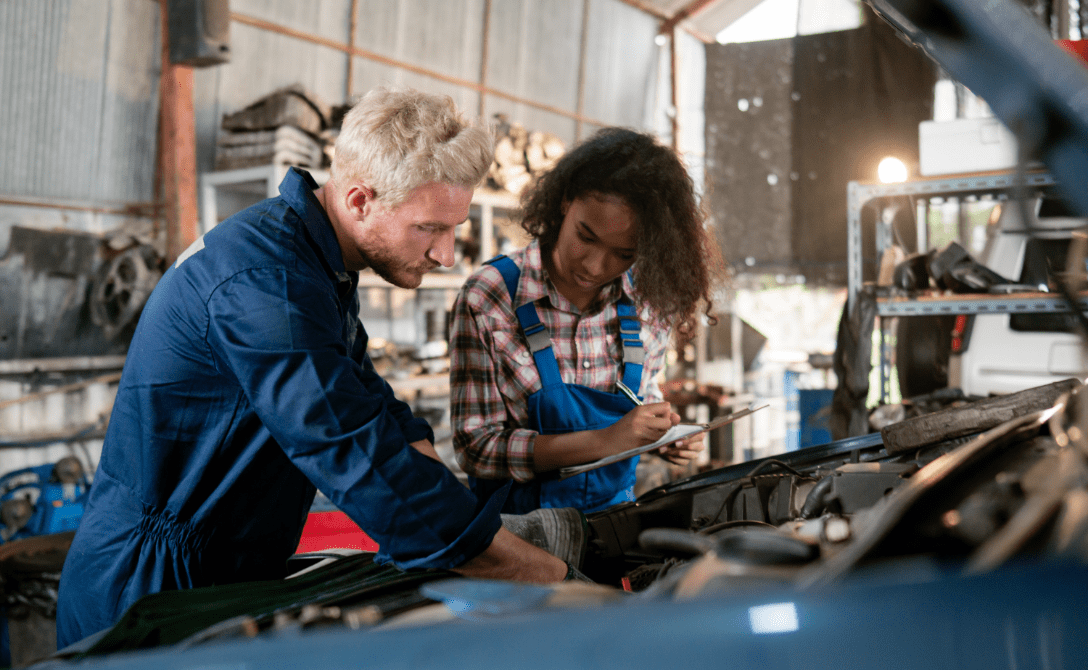 "The Times They Are A Changing"
"A good design adds value faster than it adds costs!" – Is my campaign design future ready? Are they adding value or just more cost?
These have been key challenges faced by marketeers across the globe for a while now and tectonic shifts in customer behaviors have made it more difficult to find answers to these. Although, customer behaviors have always been shifting in response to Industry revolution and changing needs, they have now accelerated like never-before due to social network explosion and pandemic events like covid19.
Do you Know?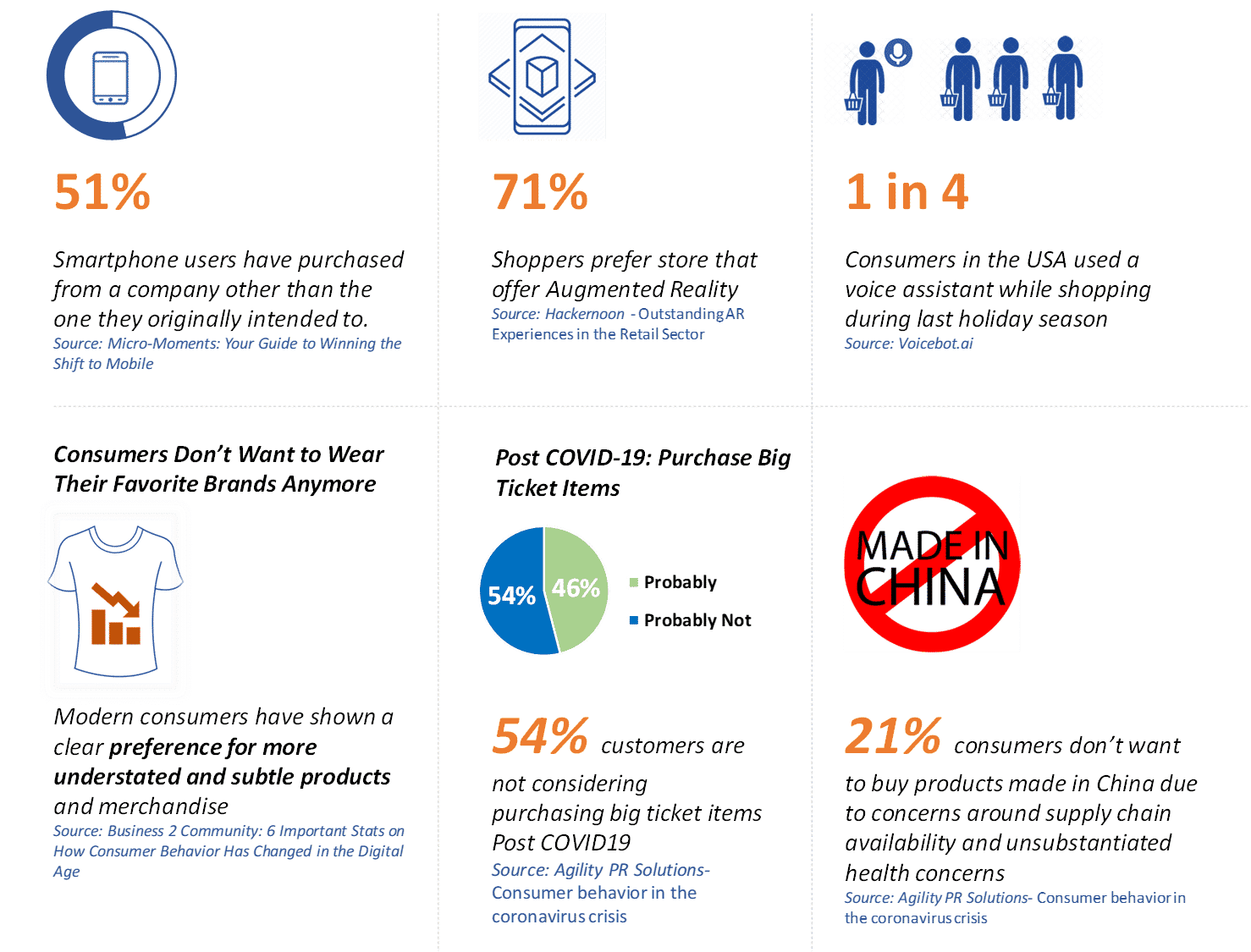 "Rapid Experimentation: Digital world is exploding and there's a whole lot we don't know yet!"
Experimentation has been accepted as a key to future-proof the business for its ability to dip in latent needs of customers which they are yet to express.
While experimentation is not a new concept, the need of the hour is to perform these experiments Quicker, At Scale and in an Ongoing Manner. And to create a feedback mechanism where these learning can be used to course-correct while campaigns are still In-Flight.
A Hyper Sense and Response Framework
The concept of Pilot Phase is no more relevant as experimental learning needs to be a continuous process. Conventional methods like A/B testing and Test and Control are not practical as they fail to experiment at scale. Multivariate testing brings in large scale experimentation but slows our Time to Market and is not continuous and self-learning. Thus, the conventional methods fail to add significant value to the ongoing campaigns.
A Smart Campaign Design with a Large-Scale Micro Experimentation mandate will be instrumental in exploring the new opportunities in a scalable manner. And these experiments when connected with ongoing campaigns with a Feedback Loop, will help course-correct campaigns to ensure they are on track for fulfilling their goals.
Large Scale Micro Experimentation – Applied to upcoming Back to School Campaign
For a Retailer, this year's Back to College season will bring in demand for new set of products as many school and college students will most likely be staying indoors.
E.g. Demand for Clothes, Shoes, School Supplies, Electronic and Computer Related Equipment will most likely be replaced.
But, if these regular Back to College categories will be replaced by Indoors board games, Kindles, Gardening Tools, Musical Instruments is an unknown and will vary with customer. Large Scale and Continuous Experimentations are needed to capitalize on this opportunity.

"Design campaigns based on latest trends rather than past benchmarks"
Fast paced changes in the world of ecommerce and evolving customer behavior, makes benchmarks based on last year's data irrelevant. It'll be a crime to design Back to School campaign for 2020 based on learning from 2019. What's more relevant is to learn from campaigns that are like Back to School campaign and have been deployed in near past.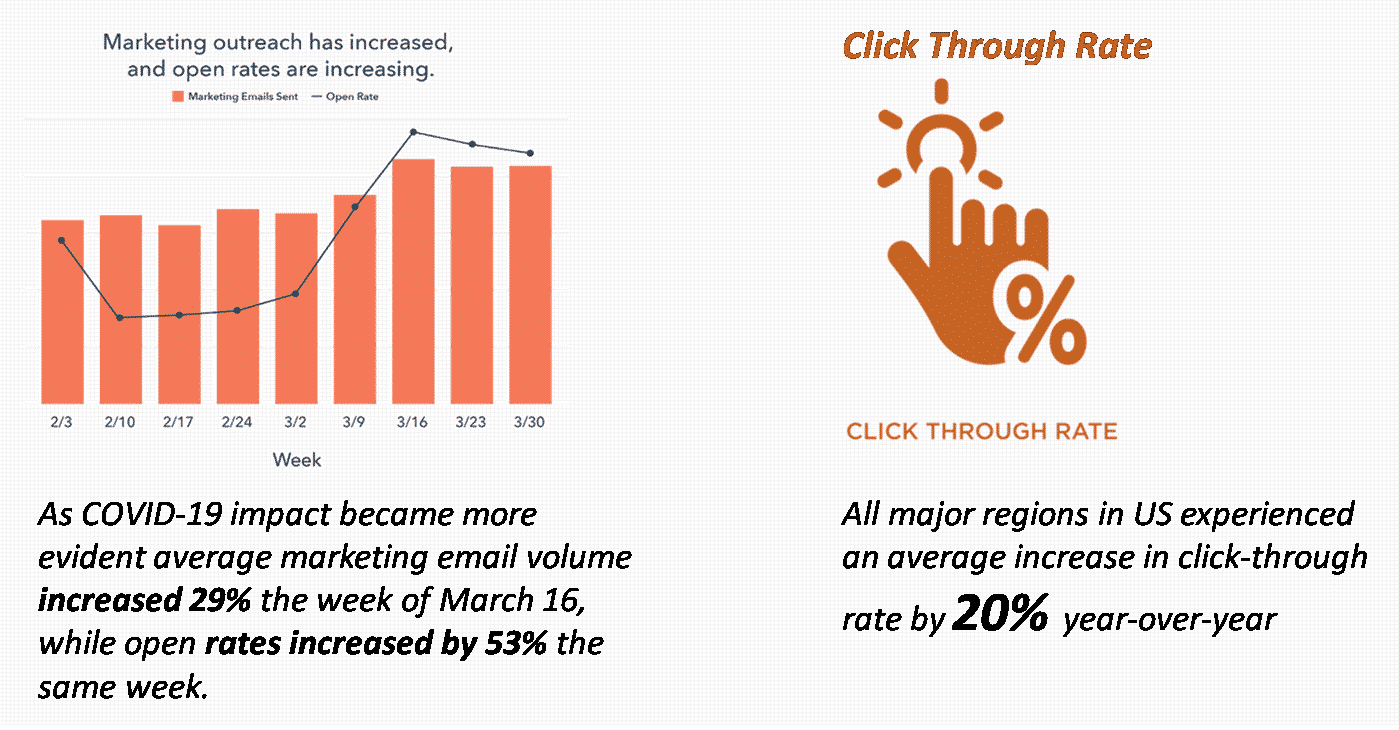 How do you achieve that? A smart campaign design should be based on Campaign Feature Analysis and Cross Cluster Learning. Simply put, de-constructing a campaign into features, finding other campaigns which have similar features and identifying campaigns which are look-alike.
Data Recency and Data Relevance is the key. A right balance of these two with a proper weight assignment can help find and learn winning features from similar campaigns. We call it Adjacent Learning.
Adjacent Learning – Applied to upcoming Back to School Campaign
A Back to School Campaign can be deconstructed into features –Target Customer, Offer, It's association with holiday period among other features. We can then identify campaigns that score similar across these features and zero down on those which are Look Alike and were also executed in Near Past. If it was a Long Weekend campaign, which was exposed to Students, we can learn wining features and key performing categories from this campaign as we design our Back to School campaign for 2020.

"Rapid, large scale experimentation for inflight course corrects – let's make it happen"
Many companies have been benefited by experimentation and testing in past. Booking.com runs more than 1,000 rigorous tests simultaneously and more than 25,000 tests a year. Microsoft's Bing unit make dozens of monthly experiments, which collectively have boosted revenue per search by 10% to 25% a year. Non tech companies like FedEx, State Farm, and H&M—have also embraced online testing, using it to identify the best digital touchpoints, design choices, discounts, and product recommendations.
However, to future proof your businesses, it is time to go one step further with the power of AI and realize the real potential of experimentation. We suggest an AI driven platform to design a holistic solution which
Keeps pace with evolving customer behavior
Utilizes knowledge from ongoing campaigns and the ones from near past
Experiment to explore new opportunities
A platform where Experimentation is not an after-thought, but it is THE thought
Let's you run large number of experiments which are self-learning and self-calibrating over time
Reduces time to market associated with new campaigns by responsive learning loop
Enables smart designing of marketing creative
And optimizes campaigns on the fly
"Now is the time to Act! Connect with us to explore how Tredence can help you get ready for the Future"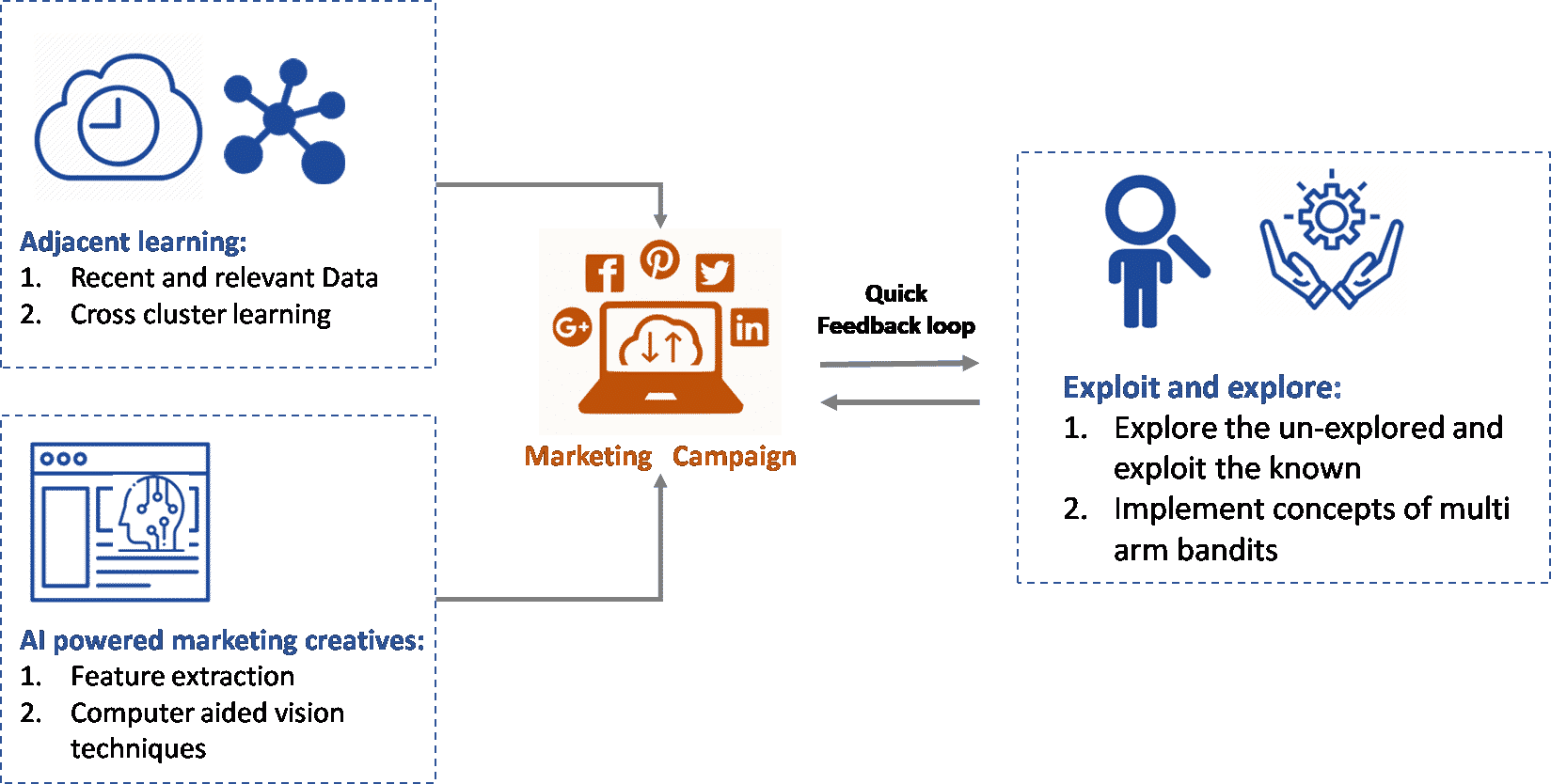 References:
1.Agility PR: https://www.agilitypr.com/pr-news/public-relations/consumer-behavior-in-the-coronavirus-crisis-new-insights-on-the-impact-of-covid-19/
2.Business 2 Community: https://www.business2community.com/consumer-marketing/6-important-stats-consumer-behavior-changed-digital-age-01489789
3.Voicebot.ai: https://voicebot.ai/2018/04/17/one-in-four-online-shoppers-use-voice-assistants-on-mobile-to-shop/
4.Hackernoon: https://hackernoon.com/outstanding-ar-experiences-in-the-retail-sector-2963f674bca2
5.COVID-19 Benchmarks: https://blog.hubspot.com/marketing/covid-19-benchmark-data
6.Micro-Moments: Your Guide to Winning the Shift to Mobile
Detailed Case Study
Driving insights democratization for a $15B retailer with an enterprise data strategy
Learn how a Tredence client integrated all its data into a single data lake with our 4-phase migration approach, saving $50K/month! Reach out to us to know more.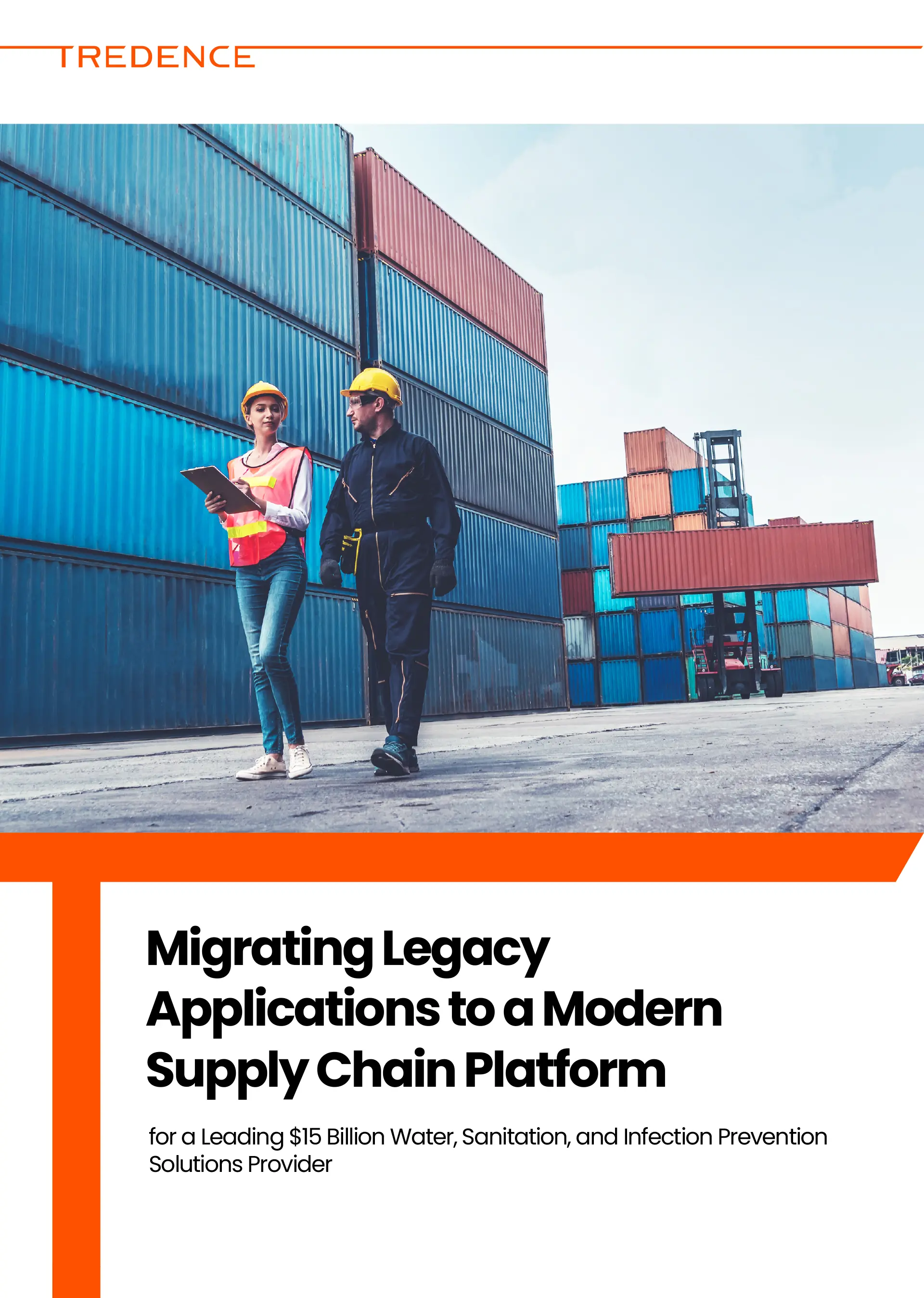 Detailed Case Study
MIGRATING LEGACY APPLICATIONS TO A MODERN SUPPLY CHAIN PLATFORM FOR A LEADING $15 BILLION WATER, SANITATION, AND INFECTION PREVENTION SOLUTIONS PROVIDER
Learn how a Tredence client integrated all its data into a single data lake with our 4-phase migration approach, saving $50K/month! Reach out to us to know more.
---
Next Topic
Integrated Sales and Operations Planning: How to convert challenges into opportunities with IS&OP?
---
---
Next Topic
Integrated Sales and Operations Planning: How to convert challenges into opportunities with IS&OP?
---