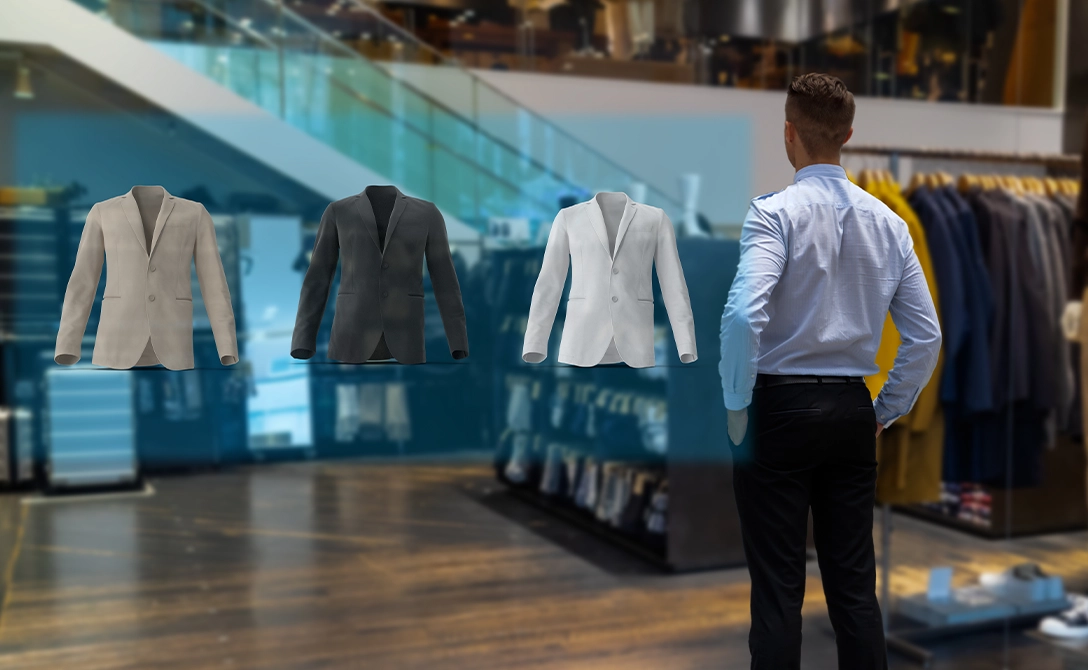 Does my retail analytics need a generative AI revamp?
Is my retail business missing out on competitive advantage without ChatGPT?
What's the most effective version for me - ChatGPT3 or GPT4?
These dilemmas and the FOMO is pervasive among businesses across industries and the retail landscape is no exception. What fuels these anxieties are the business impacts that ChatGPT and generative AI promise to drive for global retail businesses.
While Carrefour, a multinational grocery giant is testing ChatGPT and generative AI to create videos that would answer prevalent customer questions, Fanatics, the American manufacturer and retailer dealing in sportswear and sports merchandise, expressed interest in using ChatGPT 3 to operationalize customer-service for their online gaming and gambling business.
The question is, should every other retailer join the bandwagon with expectations to revolutionize their retail analytics solutions with OpenAI?
To arrive at that answer, we should first evaluate what is in store within ChatGPT for retail.
ChatGPT for Retailers – Friend, Foe, or Fiend?
Apparently, the utilization of ChatGPT in retail can bring about a whopping transformation in the shopping experience for customers and the business experience for retailers.
Let us explore how:
Evolving Personalization Approaches:
Retailers are ready to supercharge their personalization game with ChatGPT as their ultimate business assistant! This AI-powered tool is taking the retail world by storm, by analyzing colossal amounts of customer data to provide tailor-made recommendations, personalized marketing messages, and peerless customer experiences based on their individual preferences and behaviors of the buyers.
But here's the real kicker - ChatGPT is like a genie that can read your customers' minds, understanding their unique tastes, color choices, and style preferences to suggest products that are guaranteed to hit the spot! And with its 360-degree view of your customers' interactions across social media, email, and your website, you'll have a complete understanding of what makes them tick, making it easier than ever to deliver personalized shopping experiences across all channels by teaming up ChatGPT with retail customer analytics.
So why would retailers settle for commonplace personalization approaches, when ChatGPT can take it to the next level? With unbeatable insights, lightning-fast analysis, and cutting-edge technology, ChatGPT boosts customer loyalty, engagement, and aids in revenue generation for retailers.
Streamlining Inventory Management:
ChatGPT can be the superhero of inventory management for retailers! By harnessing the power of AI and NLP, it can quickly spot and solve inventory troubles. Plus, it dives deep to uncover the root causes of problems through retail predictive analytics and suggests smart adjustments to enhance productivity.
With ChatGPT on your team, you can prevent inventory issues and enjoy increased effectiveness and optimized cost. And the best part? ChatGPT can automate everyday inventory tasks to simplify your workload and centralize inventory control.
Revolutionizing your supply chain with ChatGPT can be easy. With its innovative natural language processing abilities, this tool can analyze massive amounts of data across your entire supply chain, even detecting hidden insights from customer feedback and emails to deliver the most accurate retail demand forecasting you can imagine.
But that is just the beginning! With ChatGPT, you can enjoy unprecedented visibility into every step of your supply chain - it's like having a superpower that lets you see through the walls. You can track goods in transit and receive real-time updates on their location and state, ensuring you are always updated with the whereabouts leveraging a connected intelligence ecosystem.
ChatGPT's advanced demand forecasting capabilities, helps retailers stay one step ahead of the game, anticipating future demand with laser precision, optimizing inventory holding costs, and ramping up your game of on-shelf availability.
There's more! Tapping into ChatGPT's insights on consumer behavior and market trends, you can optimize your entire supply chain and make data-driven decisions to provide your business the edge it needs to succeed.
Augmenting Customer Service:
ChatGPT is not just your regular customer service tool - it is a powerful ally in your quest to calculate your customers' wants and needs. With its ability to analyze feedback and buyer attitudes, you can gain beneficial insights that can help you create personalized marketing campaigns and product offerings that truly resonate with your customers.
So, you no longer have to deal with elusive data and can expect loyal customers by integrating ChatGPT into your retail analytics solutions.
To add, ChatGPT's natural language processing capabilities allow it to provide customized service by answering general queries, addressing complaints, and resolving concerns with ease. This improves the overall customer experience, reduces response times and considerably increases your teams' productivity. So, ChatGPT's advanced retail analytics, can allow you to easily outpace competition and gain market share.

Keeping Fraudulent Behavior at Bay:

Fraudulent activity can eat away significant profit margins for retailers, taking up all your time and leaving you frustrated. ChatGPT with its rapid data analysis, can easily identify suspicious activity like a hawk - from multiple orders to the same address to fraudulent high-value purchases.
What's more? ChatGPT trains itself leveraging retail data from past use cases to anticipate and foil future fraudsters. So, ChatGPT for retailers has you covered! By implementing ChatGPT's fraud detection system, you can minimize losses, strengthen customer trust, and focus on achieving your strategic business objectives.
Is There a Caveat?
Well, there are a few of course! The creator Sam Altman himself, took to his Twitter handle to admit, that ChatGPT is "incredibly limited."
Pondering upon it at a high level makes us arrive at this tool's emotional constraint, which can be a grey area when retail business is concerned. Research by Gallup shows, emotional factors influence 70% of buyer decisions, whereas rational buying constitutes the remaining 30%.
Can an AI assistant match the emotional quotient of humans to convince your customers to buy your products?
There might be significantly elevated levels of accuracy in versions like ChatGPT4 in analyzing retail data analytics to predict customer purchase behavior. However, human intelligence still cannot be replaced when emotion, creativity and uniqueness are concerned.
In addition, with the advent of almost every AI solution, an ethical concern tag along. Using ChatGPT for retail can result in serious data privacy and security challenges.
So, we might not be 100% there yet. But can we expect that soon? Only the near future can answer that.
Detailed Case Study
Driving insights democratization for a $15B retailer with an enterprise data strategy
Learn how a Tredence client integrated all its data into a single data lake with our 4-phase migration approach, saving $50K/month! Reach out to us to know more.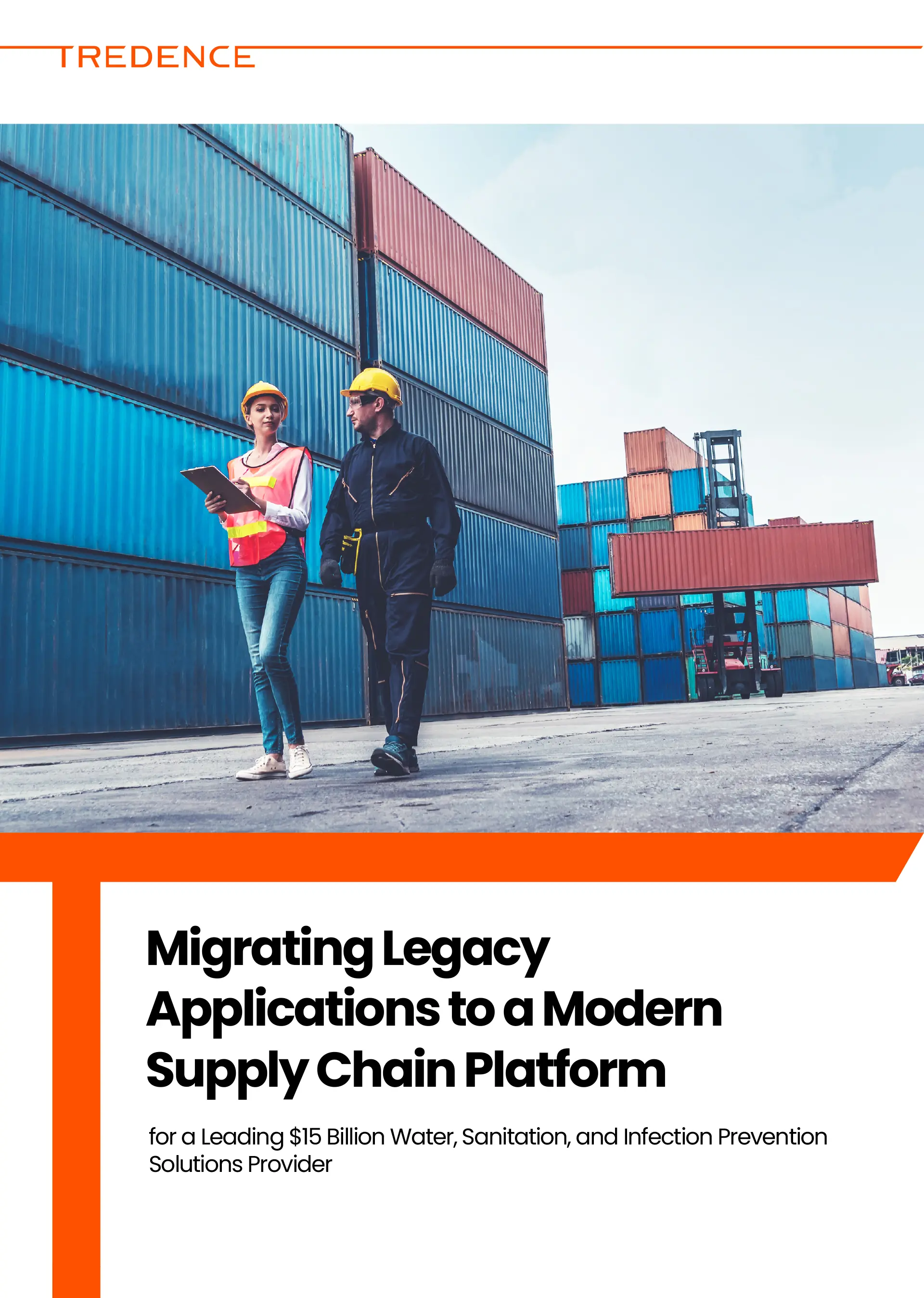 Detailed Case Study
MIGRATING LEGACY APPLICATIONS TO A MODERN SUPPLY CHAIN PLATFORM FOR A LEADING $15 BILLION WATER, SANITATION, AND INFECTION PREVENTION SOLUTIONS PROVIDER
Learn how a Tredence client integrated all its data into a single data lake with our 4-phase migration approach, saving $50K/month! Reach out to us to know more.
---
Next Topic
How can CPG Analytics Power Omnichannel Sales for Your Consumer Packaged Goods?
---
---
Next Topic
How can CPG Analytics Power Omnichannel Sales for Your Consumer Packaged Goods?
---