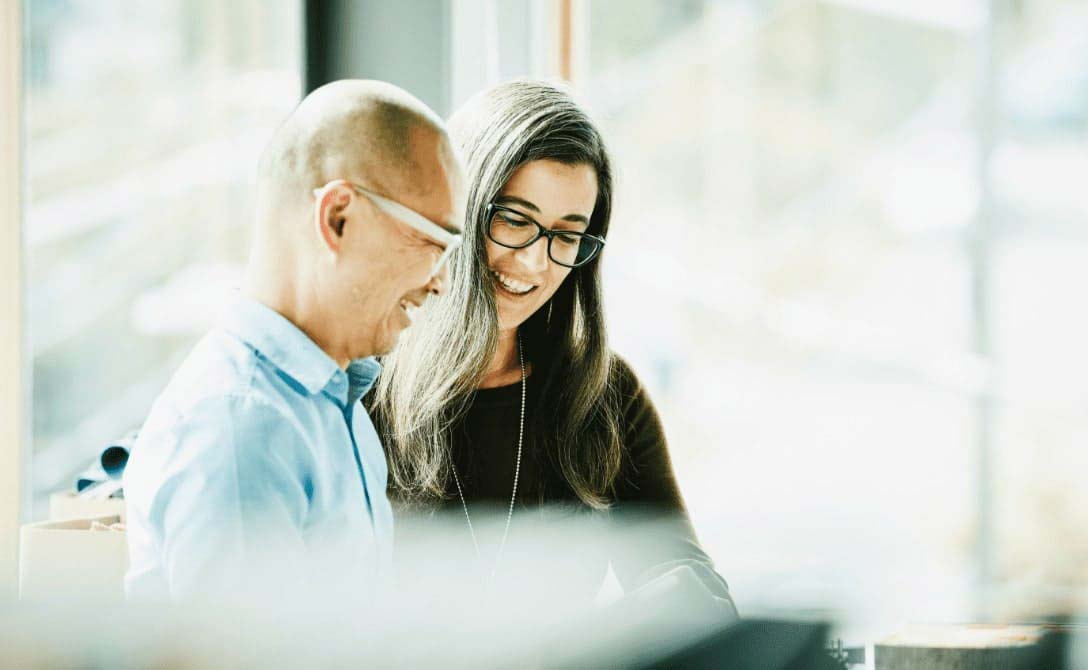 DevOps practices have matured over the years and improved delivery and agility through robust processes, right tools, and cross-functional teams. It is becoming critical for enterprises to adopt DataOps at scale for delivering data & insights faster, thereby improving the overall adoption and ROI.
In our first article in this series, we introduced XOps as the future for setting up and running production business applications at scale. Tredence's XOps offering aims to provide customers a combination of in-house experts, strong partnerships, and the right accelerators for each point in the production business process value chain.
We have followed up with two more articles – BizOps and DevSecOps.
BizOps is the core of the XOps process, all decisions and key insights come from business applications, and ensuring the stability, resilience and predictability of these applications forms the crux of BizOps.
DevSecOps helps organizations deliver more secure software, faster. Bugs and vulnerabilities can be identified early in the development process, substantially reducing the development time.
In this article, we focus on DataOps. It is no longer about architecting a scalable data & insights platform, but it is about delivering data and insights securely and faster at scale to the right users through the best medium to drive actionable intelligence from the data.
Enterprises are looking at ways to ingest data from many different data sources, and data acquisition frequency is continuing to shrink due to technology maturity and demand for data from the consumers.
At Tredence, we define DataOps as a collection of technology frameworks, workflows, processes, and governance policies. Core objectives of DataOps include:
Deliver high-quality data & insights faster to the consumers through automation
Continually measure, monitor, and improve key operational metrics such as performance, cost, adoption, velocity, and productivity
Workflows for provisioning data, insights, and technical environments securely with a focus on agility
Define the organization roles and responsibilities to sustain the Data & Insights platform
Leverage new-age tools and technologies to govern data & insights
Architecture with core capabilities is outlined below: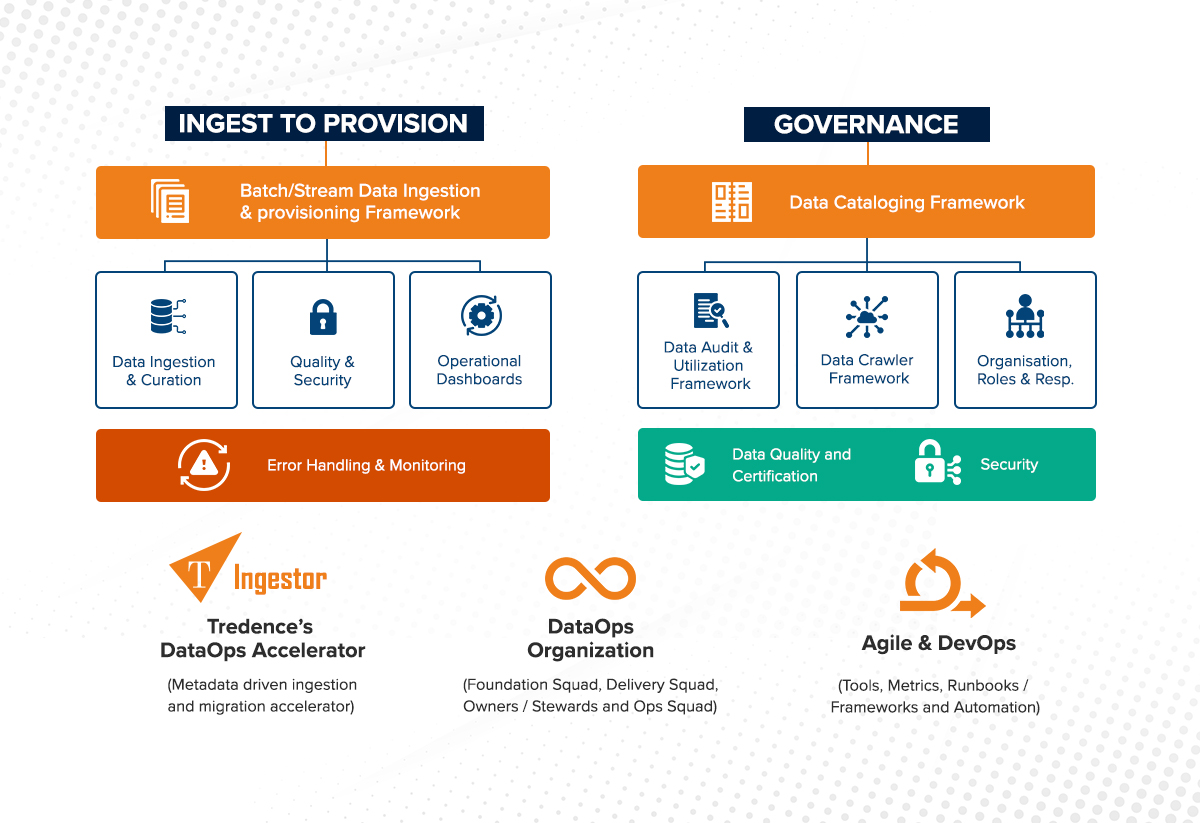 Delivering data and insights to the consumers is not just about the speed, but quality, security, cost, and maintainability. We have delivered frameworks, runbooks, and accelerators to help define, plan and operationalize DataOps for many of our customers. We believe in setting up the right technology and process foundation upfront, and scaling processes and the technology architecture provides better success in realizing the value from DataOps.
Our T-Ingestor is a cloud agnostic metadata-driven DataOps framework, which automates core capabilities such as ingestion, quality, and operational metrics. We have achieved significant benefits for one of our customers through DataOps frameworks within the first year.
Some core benefits of DataOps across different disciplines of data & insights management are as below: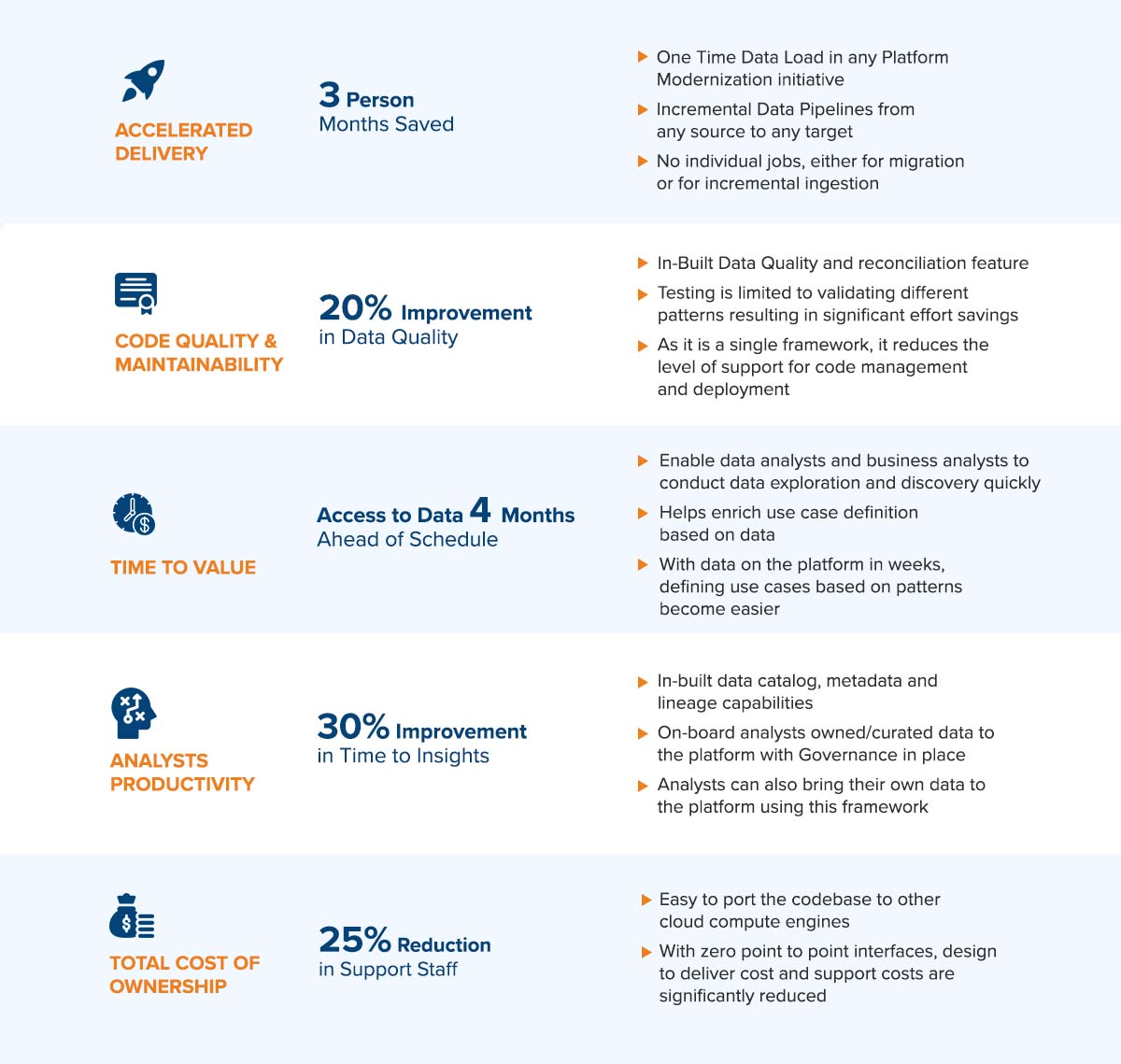 Management thinker Peter Drucker is often quoted as saying that "You can't manage what you can't measure."
We firmly believe in defining the right operational metrics upfront, communicating metric trends to broader stakeholders and executing the action plans to optimize the DataOps process. Key metrics such as time to ingest, time to provision, quality, usage metrics, users onboarded, time to solve an incident, cost, and performance are essential to measure, monitor and optimize the DataOps process at scale.
In conclusion
Tredence has been advising, implementing, and sustaining DataOps at scale for large enterprises. We have the right solutions and accelerators, strong technology partnerships, and deep technology expertise combined with mature change management capabilities to operationalize DataOps for any enterprise.
If you want to understand more about our DataOps capabilities and how we are enabling large enterprises to realize the best value from data & analytics platform investments, write to us at marketing@tredence.com to discuss further.
Detailed Case Study
Driving insights democratization for a $15B retailer with an enterprise data strategy
Learn how a Tredence client integrated all its data into a single data lake with our 4-phase migration approach, saving $50K/month! Reach out to us to know more.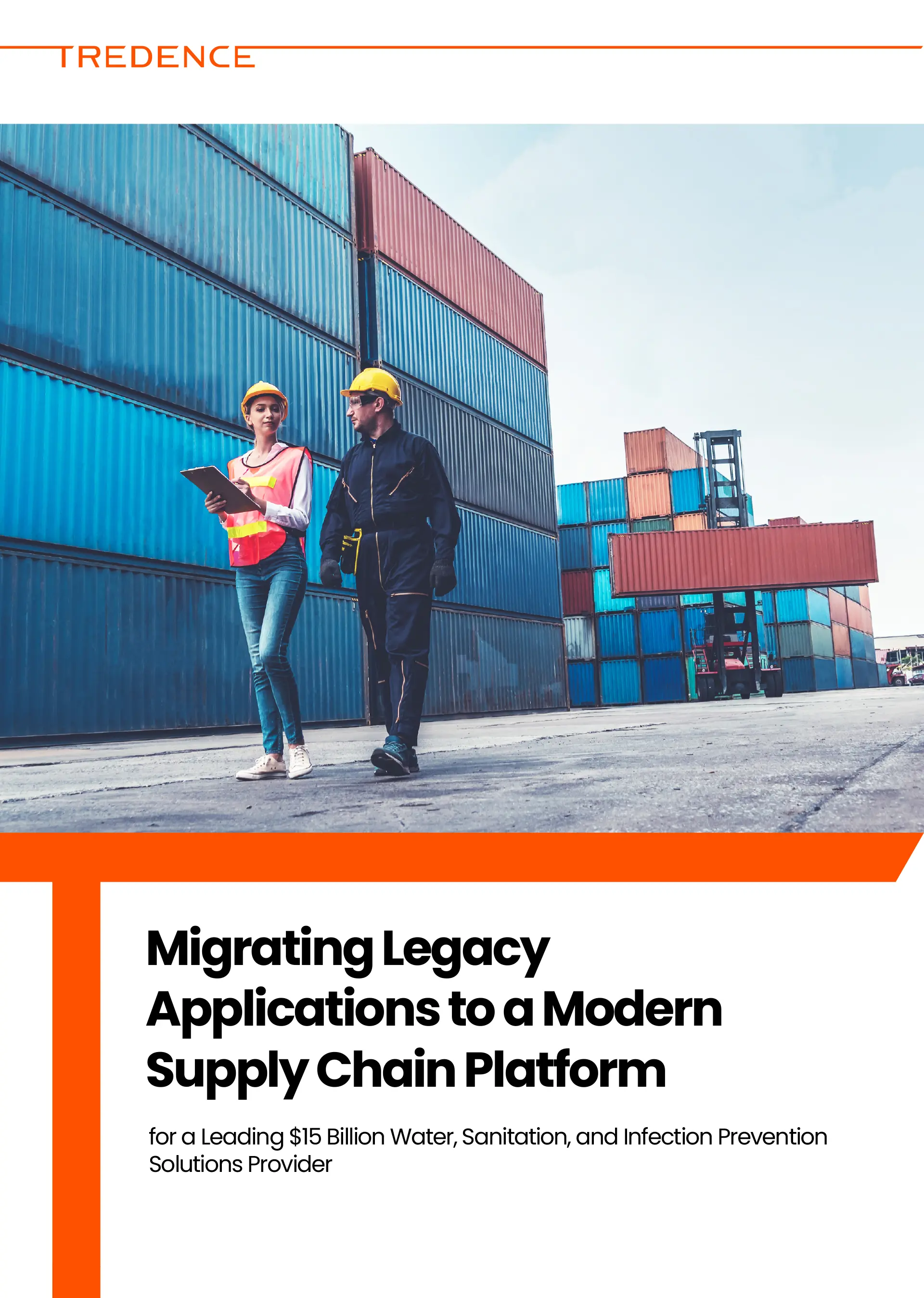 Detailed Case Study
MIGRATING LEGACY APPLICATIONS TO A MODERN SUPPLY CHAIN PLATFORM FOR A LEADING $15 BILLION WATER, SANITATION, AND INFECTION PREVENTION SOLUTIONS PROVIDER
Learn how a Tredence client integrated all its data into a single data lake with our 4-phase migration approach, saving $50K/month! Reach out to us to know more.
---
Next Topic
Happier holidays for Retailers: 5 keys to managing the seasonal supply chain crisis with analytics and data science
---
---
Next Topic
Happier holidays for Retailers: 5 keys to managing the seasonal supply chain crisis with analytics and data science
---