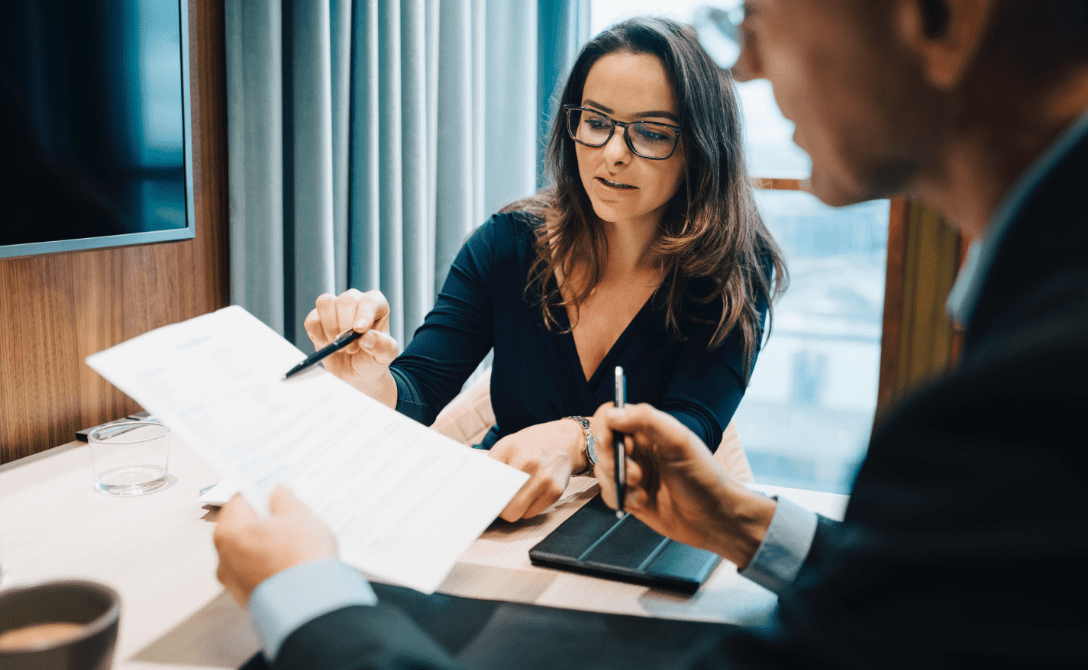 Document Reconciliation and Accounts Process automation both these terminologies go hand in hand these days. Organizations are increasingly looking to automate their reconciliation processes mainly to address the following issues:
Issues with current solutions
The IT industry was quick to sense a demand for resolving the above issues and leveraged technologies like rule-based engines, OCR/ICR, RPA, supplier portals for invoice submission to automate processes like 2/3 – way match. This helped address a lot of the above issues, especially around cost.
But imagine a large corporation dealing with an array of global entities, are the above technologies or a combination of them armed to handle:
Highly disparate line items across Invoice and PO
Varying Unit of Measures (UoM) across the documents
Dimension disparity in documents, etc.
To add to this most automation solutions, approach the problem with a mindset of "One Size fits all," leading to sub-optimal information extraction from documents owing to the selection of the wrong OCR tool.
This hits key critical metrics like:
DPO (Days Payments Outstanding)
DSO (Days Sales Outstanding), etc.
AI/ML to the rescue
Imagine a solution that is smart like a human being and can understand that when one person refers to trouser, and the other refers to pants, they are invariably talking about the same thing. This is the power of AI/ML algorithm, their ability to learn from small volumes of data, correct themselves with time, and emulate human behavior.
The modern-day AI/ML solution leverages the power of best in breed OCR, which can understand and parse elements of a document not based on location or proximity but can to classify information like Supplier Name, Item, Address based on training data using concepts of NER (Named Entity Recognition).
This information is passed to an AI/ML algorithm which intelligently matches information from different documents and then consolidates the results to formally annotate the match status to the documents and pass the same to an ERP solution like Oracle Netsuite or SAP for the final reconciliation. This process is orchestrated by RPA solutions.
Our Solution Docufy leverages AI/ML algorithm for line item level matching and eventual 2/3 – way match of invoices. The solution is compatible with OCRs and can be invoked from any RPA platform. The solution has been used for:
AP/AR automation
Freight Spend Audit
Cash Application Process Automation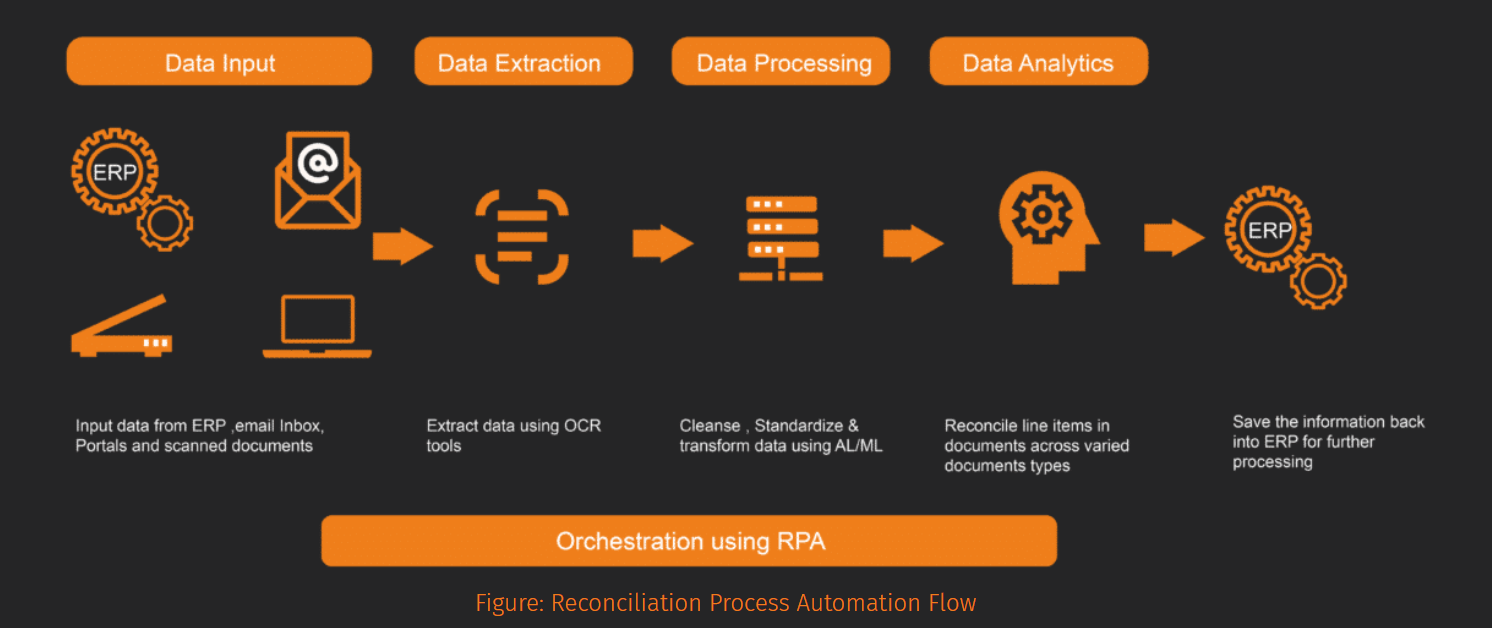 The road ahead
One of the foremost mandates of Procurement and Finance teams is to reduce cost; this makes it increasingly important for teams to understand patterns, run predictive simulations to identify areas of improvement. If spend data is correctly tagged to the right spend category and analyzed, it will open a lot of avenues for cost savings. Some potential applications are Spend Analytics, Contract Renegotiation, Supplier Risk Assessment, etc. If time-consuming and error-prone tasks are automated with the help of AI/ML, organizations can repurpose their efforts to improve their time to insights considerably.
Detailed Case Study
Driving insights democratization for a $15B retailer with an enterprise data strategy
Learn how a Tredence client integrated all its data into a single data lake with our 4-phase migration approach, saving $50K/month! Reach out to us to know more.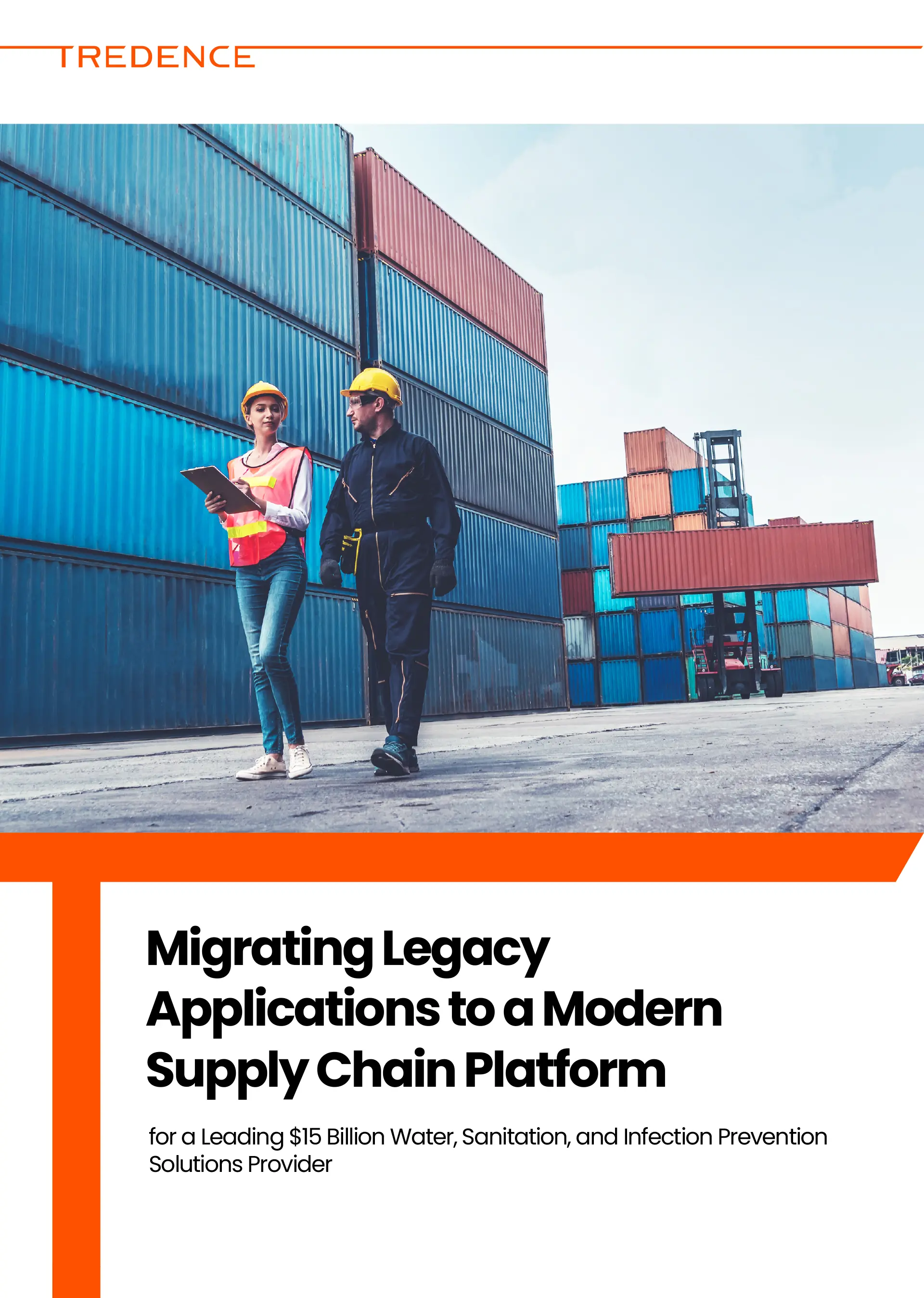 Detailed Case Study
MIGRATING LEGACY APPLICATIONS TO A MODERN SUPPLY CHAIN PLATFORM FOR A LEADING $15 BILLION WATER, SANITATION, AND INFECTION PREVENTION SOLUTIONS PROVIDER
Learn how a Tredence client integrated all its data into a single data lake with our 4-phase migration approach, saving $50K/month! Reach out to us to know more.