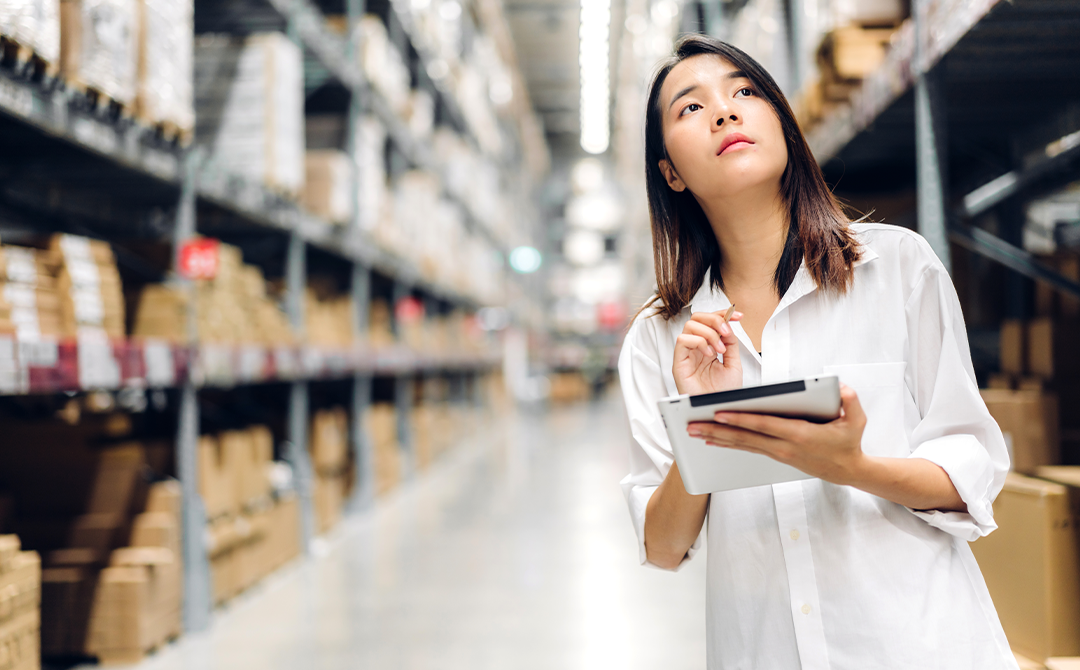 Supply chains have been buffeted by recent macroeconomic developments. The era of just-in-time manufacturing has begun to fade as a result of raw material and workforce shortages, customer demand volatility snarled logistics, and soaring prices due—largely attributed to pandemic repercussions and geopolitical uncertainties. To underscore this: 45% of the annual profit loss can be chalked up to a decade of continuous supply chain disruptions. It's not just a statistic; it's a wake-up call for every leader in the supply chain industry.
As a supply chain leader, you are no stranger to technological disruptions, global commerce dynamics, evolving regulations, climate change implications, and political uncertainties. In such an unpredictable environment, the mere visibility of processes falls short. What's crucial is the capability to predict disruptions and pivot swiftly.
You can do this by deploying a supply chain command center.
But what is it?
Gartner defines a supply chain command center as "a tool consisting of existing and new technologies combined with near-real-time data from the business ecosystem."
Imagine a centralized nerve center seamlessly merging advanced analytics, decision intelligence, automation, and business processes, going beyond mere dashboards and control towers. It's not just about observing; it's about anticipating and optimizing end-to-end operations. A dynamic entity that's always learning and constantly refining its decision-making ability.
According to Gartner, such a center:
Mirrors the physical supply chain digitally in near real-time.
Provides insights into past, present, and future situations and performance.
Monitors trends, gauging their business impact.
Weighs risks against opportunities.
Recommends the right course of action.
So, what is it transformative?
It merges internal and external data, offering predictions and actionable recommendations. This union helps reduce risks, improve performance, and boost process automation, allowing rapid responses to changes. By being agile, businesses can defend themselves, maximize revenues, and capture high-ROI opportunities.
5 Ways Supply Chain Command Centers Redefine Supply Chain Resilience
1. Increase visibility into end-to-end performance
A command center offers a comprehensive view of the entire supply chain process. You can understand challenges from customer demand to product stocking with this clarity. By integrating external and internal data with key performance indicators, your team can derive valuable insights, enhancing revenue through informed decisions.
For example, healthcare and skincare companies rely on palm oil to make many of their products, which retailers then stock. So, viewing key factors, such as raw material and SKU availability, production costs across different scenarios, logistics issues, and financial impacts, would be valuable to supply chain planners in both these industries.
2. Proactively anticipate supply chain disruptions
In 2021 alone, supply chain disruptions skyrocketed from 3,700 in 2019 to 11,642. Command centers provide real-time alerts on potential threats, be it geopolitical tensions or logistic issues. With this data, you can devise strategies, weighing benefits against costs.
Suppose supply chain planners at a skincare company are concerned about possible palm oil shortages. They'd like to look beyond internal issues, such as raw material availability, and model macroeconomic impacts. These factors could include geopolitical conflicts that lessen palm oil production, shortages in related products (such as sunflower oil) that increase demand for palm oil, or floods and droughts that could negatively impact harvests. The supply chain command center team integrates all of these external data sources and provides connected insights teams, such as early warning signs, which teams can leverage to improve decision-making.
3. Model multiple scenarios to understand impacts
Command centers facilitate modeling multiple scenarios, enabling you to assess strategies' efficiency. Such modeling aids in gauging the impact on vital metrics, ensuring that businesses choose the most profitable path.
For example, if you are experiencing issues with OTIF rates, you may be able to solve this issue in multiple ways: optimizing transportation, running multiple shifts, or even expediting inbound purchase orders.
4. Use an optimization engine to choose the best option
Decision-making often involves optimizing multiple factors. Command centers powered by AI and ML remove the guesswork by recommending the best course of action. This optimization allows businesses to stay ahead, ensuring they don't bear unnecessary costs.
You can use trade-off analyses to choose the best course of action that provides optimal outcomes. You can also automate routine decisions, increasing operational efficiency and focusing your team on high-value exceptions that warrant deeper analysis.
5. Optimize end-to-end processes with automation and self-healing
Command centers enable you to manage your supply chain outside-in, continually assessing the impact of market factors on your business. Command centers promote proactive disruption management. Initially, most decisions might be manual, but with time, automation takes over, enhancing responsiveness. These centers complement systems like CRM and ERP, sharing data and decisions, not replacing them. As businesses mature their processes via command centers, they surpass competitors who rely solely on traditional reactive methods.
By increasing the maturity level of your supply chain processes, you will outpace competitors who rely on reactive processes, such as scorecarding, or domain-specific tools, such as dashboards and control towers. Your capabilities, responsiveness, and profitability will only grow over time.
Bottom line: Champion operational adaptability and resilience with Command Centers
You can't avoid all supply chain disruptions. However, you can create the capabilities to manage them effectively and enhance outcomes with every decision. With command centers, you can transform your supply chain and bring agility and resiliency into your operations. In an age where disruptions are the new normal, businesses with the foresight and adaptability of a command center will thrive.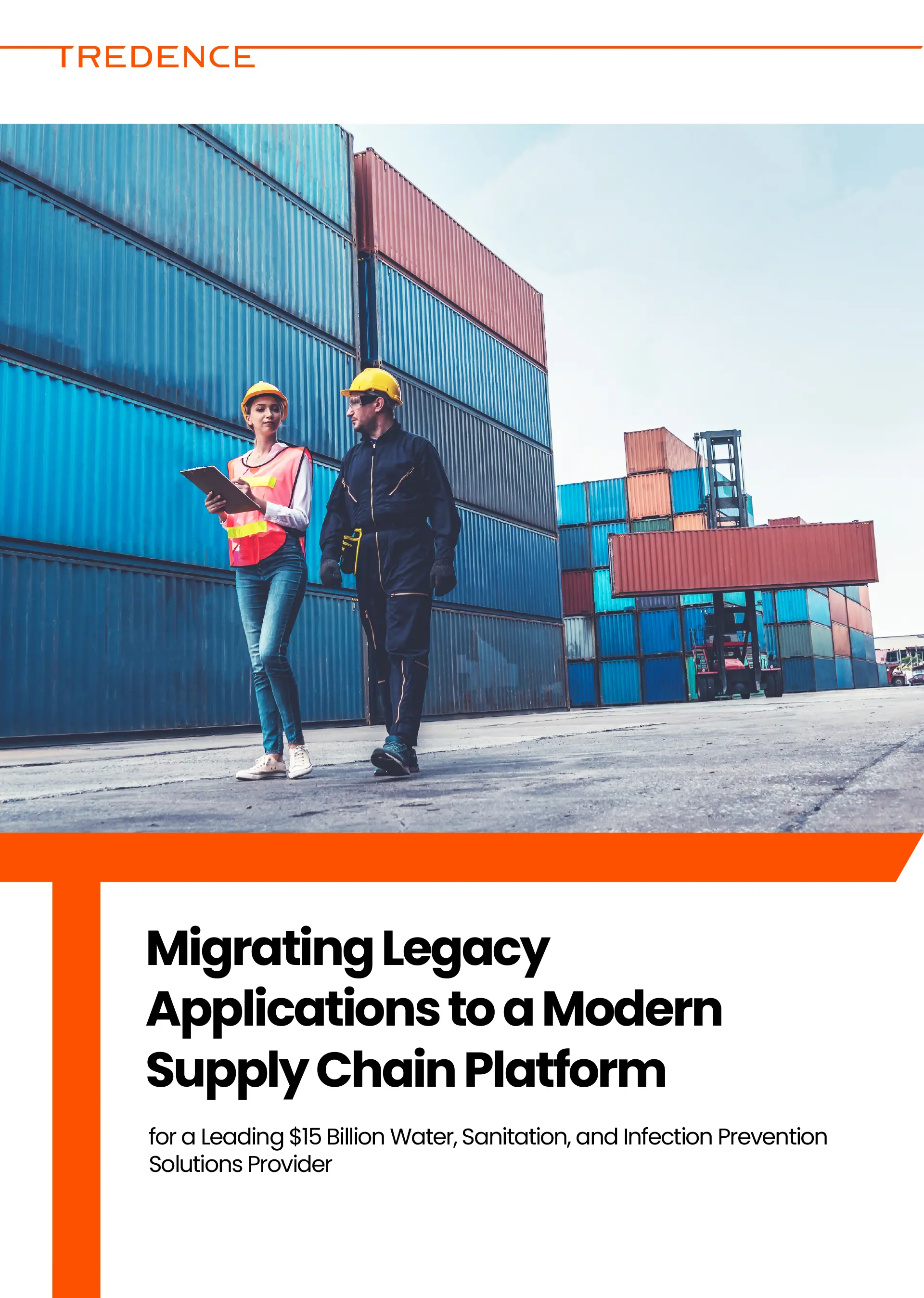 Detailed Case Study
Implementing a modern supply chain platform for a $15B hygiene solutions firm
Learn how a Tredence client integrated all its data into a single data lake with our 4-phase migration approach, saving $50K/month! Reach out to us to know more.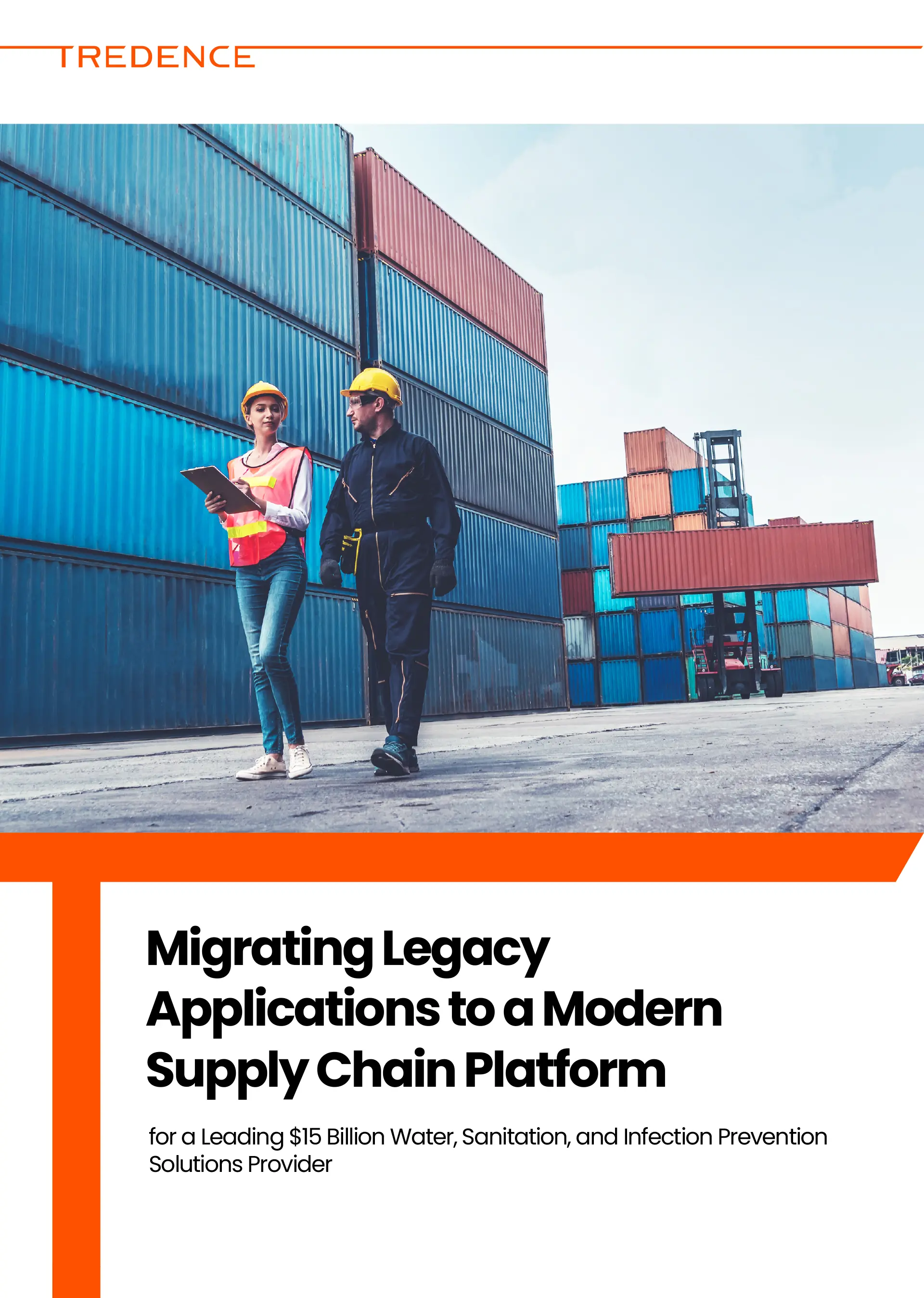 Detailed Case Study
MIGRATING LEGACY APPLICATIONS TO A MODERN SUPPLY CHAIN PLATFORM FOR A LEADING $15 BILLION WATER, SANITATION, AND INFECTION PREVENTION SOLUTIONS PROVIDER
Learn how a Tredence client integrated all its data into a single data lake with our 4-phase migration approach, saving $50K/month! Reach out to us to know more.