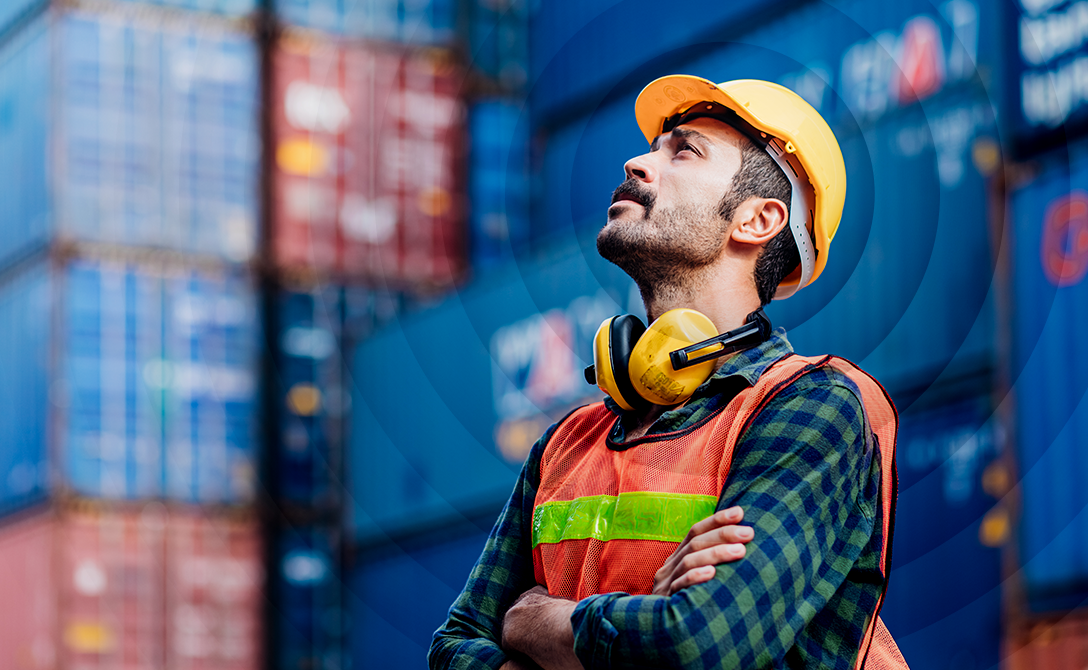 New-age technologies like Artificial Intelligence and data analytics have taken huge strides - and the results are on the table. While several industries continue to struggle with the fallouts of the pandemic, supply chain leaders have realized the value of AI and are moving rapidly to incorporate these cutting-edge technologies in the supply chain industry.
The fundamental goal of supply chain analytics is to boost productivity, efficiency, and resiliency. According to studies, incorporating supply chain data analytics has enhanced inventory management, intelligent manufacturing, agile logistic systems, and real-time delivery controls by 40%.
In the modern digital era, market-driven dynamics are generating new demands beyond conventional supply chains' capabilities. As a result, global procurement leaders are embracing opportunities to develop new business models to address existing constraints.
Artificial Intelligence and analytics-driven modern supply chain management
A connected supply chain ensures that all the networks, systems, and technologies are integrated. To ensure visibility and efficacy end-to-end throughout the supply chain, they must communicate effectively. Many organizations that wish to optimize their operations have this as their ultimate objective.
The competitive edge offered by smart supply chains is unparalleled. Businesses can more effectively optimize their supply chains by using an intelligent supply chain fueled by AI, which uses contemporary technologies for data collection and insight development. This can help them cut expenses, boost profitability, and serve customers faster. In addition, intelligent supply chain management will be possible when businesses effectively employ recent advancements in retail digital transformation technologies, including artificial intelligence (AI), machine learning (ML), predictive analytics, unified commerce, and big data.
Organizations that integrate AI into their supply chains want to boost the following:
Efficiency - By automating numerous labor-intensive operations and allowing decision-making at various stages in the lifecycle, an end-to-end digital platform enhances efficiency, data accuracy, and supply chain efficiency. The three pillars of supply chain management - quality, performance, and availability work together to increase efficiency.
Instrumentation – automated data generation with IoT devices.
Intelligence – With data analytics and modeling, predictions become reliable and competent.
Interconnection – broad connectivity to aid decision-making.
Supply chain data analytics streamlines workflows when huge amounts of data are used to spot inefficiencies and spur innovation. Various analytics techniques can be deployed to glean useful data insights. They focus on four dimensions:
1) Predictive Analytics
Supply chain analytics helps organizations minimize risks and disruptions. It helps understand the most likely outcome of an occurrence and its implications for the organization.
2) Prescriptive Analytics
Using optimization or embedded decision logic, prescriptive supply chain analytics helps prescribe or automate the best course of action. This can improve decisions on the optimal shipment plan for each retail location, the optimum time to introduce a product, and whether or not to build a facility.
3) Descriptive Analytics
Dashboards and reports are used by descriptive supply chain analytics to interpret any problems (if any). It frequently entails employing various statistical techniques to comb through, compile, and arrange data regarding supply chain operations.
4) Cognitive Analytics
Improves customer relationships and experiences. Predictive analytics, artificial intelligence, and machine learning are, by definition, strongly reliant on the cognitive supply network to expedite, inform, and automate SCM activities. These computational and data-intensive technologies will operate on a cloud-based architecture, providing businesses with the scalability, storage, and processing capacity they require without spending money on on-premises hardware and personnel.
With these intelligent technologies, organizations can meet customer demands efficiently.
Leveraging AI to balance supply and demand
Supply chain analytics, along with AI and machine learning, help turn workflows intelligent, predict demand and supply needs and automate processes. Result? Organizations build smarter, more resilient, and more robust supply chains.
How do enterprises use the power of AI to enhance their supply chain strategy?
Prioritize optimization: Agile solutions and microservices can aid in resolving contemporary challenges like container shipping optimization, reducing supplier call volumes, boosting collaboration, enhancing demand forecasting, and labor management.
360-degree visibility and receptivity: To enable 360-degree forecasting in supply chains and identifying potential disruptions, supply chain analytics utilizes intelligent workflows like control towers that embrace automation and support horizontal integration and modifications across organizational functions. When powered by AI and machine intelligence, an inventory control tower for a supply chain can offer end-to-end insight across inventory silos and different systems, from raw material supply and supplier orders to the last mile of customer delivery.
Digitalize the foundation: Increasing the value of the work done by supply chain employees requires maximizing the collaboration between humans and technology. User experiences can be enhanced by using digital platforms and control towers, which offer a personalized, connected data command center, critical business KPIs, and supply chain analytics.
Boost security with cloud-based solutions: Supply chain analytics tools, data, and architecture include security as a critical design consideration. To address constraints, granular, real-time, and secure data is essential.
Deploy computer vision in supply chains: Computer vision improves quality control and manages inventories better. Computer vision systems with AI capabilities also automate and enhance product quality assurance.
Innovate supplier relationship management (SRM): AI turns SRM more efficient and consistent. It also helps with supplier selection based on key criteria like cost, previous purchase history, and sustainability. AI can also be used to rate suppliers based on their performance evaluations.
Accurate supply chain forecasting: AI-powered applications for demand forecasting enhance forecast accuracy - and high-level accuracy has many advantages:
Better determination of inventory levels.
Find the specific inventory demands of particular regions.
Minimal variation in demand and supply along the supply chain.
Reduce backlogs, stock shortages, and expenses.
Improve sustainability: Sustainability is a growing concern for the supply chain management. AI helps by providing benefits like gas-saving route optimization and reducing waste and carbon emissions. AI and big data can make supply chains more resilient and sustainable.
Use cases: Redefining supply chain strategies
Let's look at how AI is accelerating supply chain transformation for modern enterprises:
Logistics and Transportation
The most underrated applications of supply chain analytics are fleet management and optimization. Fleet managers strengthen the vital link between the supplier and the consumer. For example, AI evaluates truck turnaround time and ad-hoc vehicle demands with the help of predictive analytics. Further, forecasting in supply chains analyzes past demand patterns and forecasts truck demands using statistical methods. It also utilizes strong multi-dimensional data analytics to increase fuel economy, identify and eliminate bottlenecks, and decrease unplanned fleet downtime.
Supplier Risk Evaluations
AI can perform noise reduction and relevance-based normalization using data science-based techniques to deliver valuable insights. Using big data, AI also determines suppliers' risk scores or indexes. These risk scores can warn organizations about potential supplier breakdowns.
Demand Forecasting and Inventory Management
As per research cited by a leading supply chain publication, 90% of respondents believe that AI will improve supply chains in the near future. AI & ML frameworks produce precise forecasts and information on upcoming demands. In addition, field operators can use this data to direct operations and meet demand.
Warehouse Automation
AI systems leverage historical data to optimize and identify areas for distribution and inventory management improvements. AI also makes precise demand predictions and automates workflows and operations.
Autonomous Vehicles
Autonomous mobile robots (AMRs) are used in warehouse automation to help employees process orders more effectively and efficiently. In addition, AMRs enable constant synchronization between various processes and vehicles, thus maximizing productivity.
Warehouse Health and Safety
Warehouse managers can guarantee security by adding new tools, such as telematics and smart IoT sensors. In addition, a warehouse's safety management techniques can be transformed by installing safety monitoring sensors.
Customer Service
Customer service representatives can manage complex inquiries, keep customers engaged, and improve operational efficiency with automated solutions and supply chain data analytics.
Business Process Automation
Businesses are widely deploying Business Process Automation as digital disruptions become widespread. With the help of supply chain analytics, organizations can record cost savings, increased process quality, accuracy, compliance, and shorter cycle times.
Postscript
Since businesses of all shapes and sizes have recognized its wide-ranging uses and benefits, AI implementation is rapidly growing for the supply chain industry. In light of the current situation, each supply chain business model requires a vital integration of AI and analytics tools for optimization. According to Gartner, integrated advanced supply chain data analytics, AI, and data science will be offered by more than 75% of commercial supply chain management application suppliers by 2026.
There are multiple actions that supply chain leaders can take to position their organizations for long-term success. This includes reevaluating their supply chain strategies and deploying automation across the board. Additionally, AI is freeing up its time to focus on activities that bring value and find the best opportunities for corporate growth. With time, the need for smarter supply chains will only become stronger.
With Tredence, learn how you can transform the idea of an intelligent supply chain into a commercial reality. Reach out to us and unravel your intelligent supply chain.
Detailed Case Study
Driving insights democratization for a $15B retailer with an enterprise data strategy
Learn how a Tredence client integrated all its data into a single data lake with our 4-phase migration approach, saving $50K/month! Reach out to us to know more.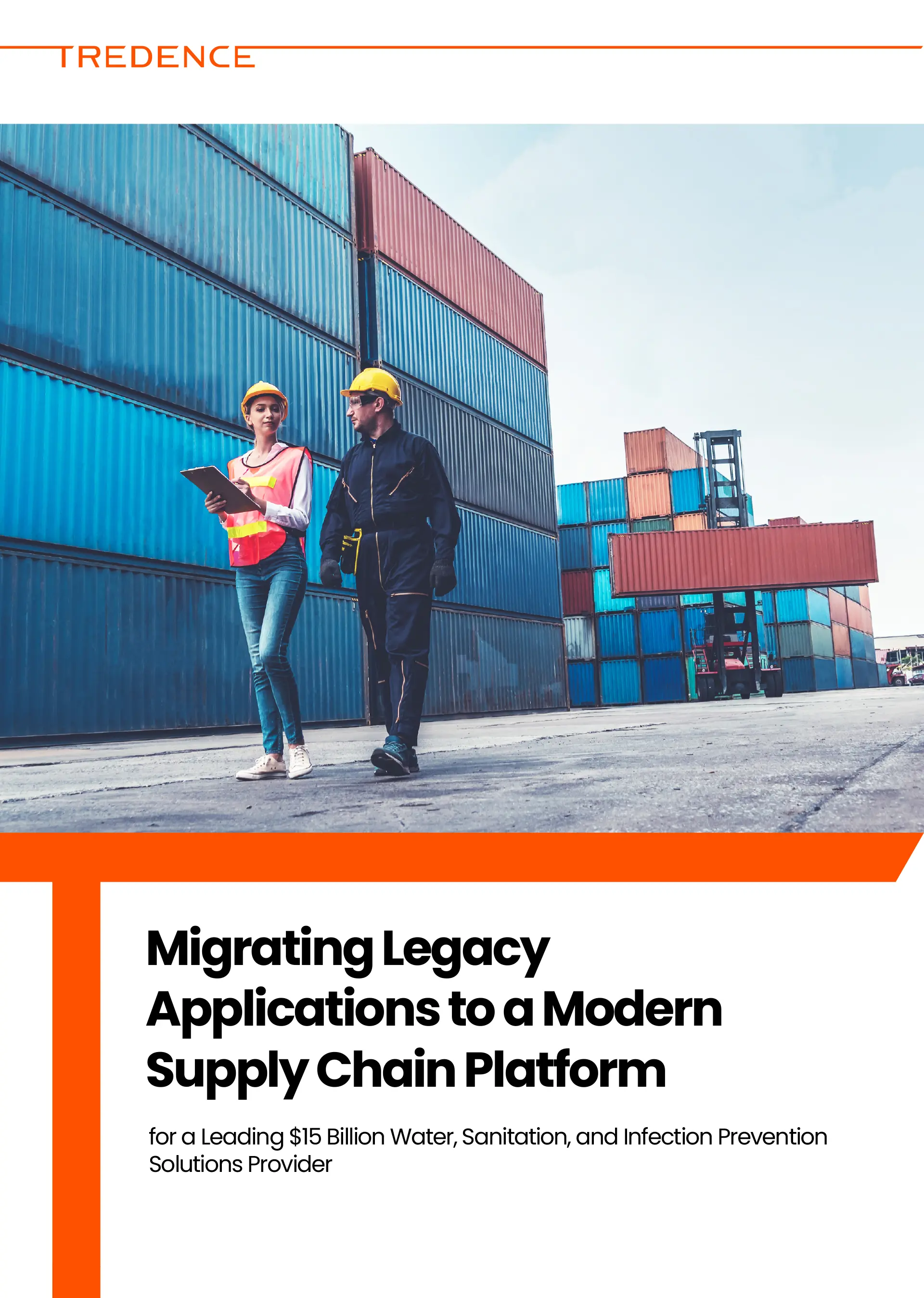 Detailed Case Study
MIGRATING LEGACY APPLICATIONS TO A MODERN SUPPLY CHAIN PLATFORM FOR A LEADING $15 BILLION WATER, SANITATION, AND INFECTION PREVENTION SOLUTIONS PROVIDER
Learn how a Tredence client integrated all its data into a single data lake with our 4-phase migration approach, saving $50K/month! Reach out to us to know more.