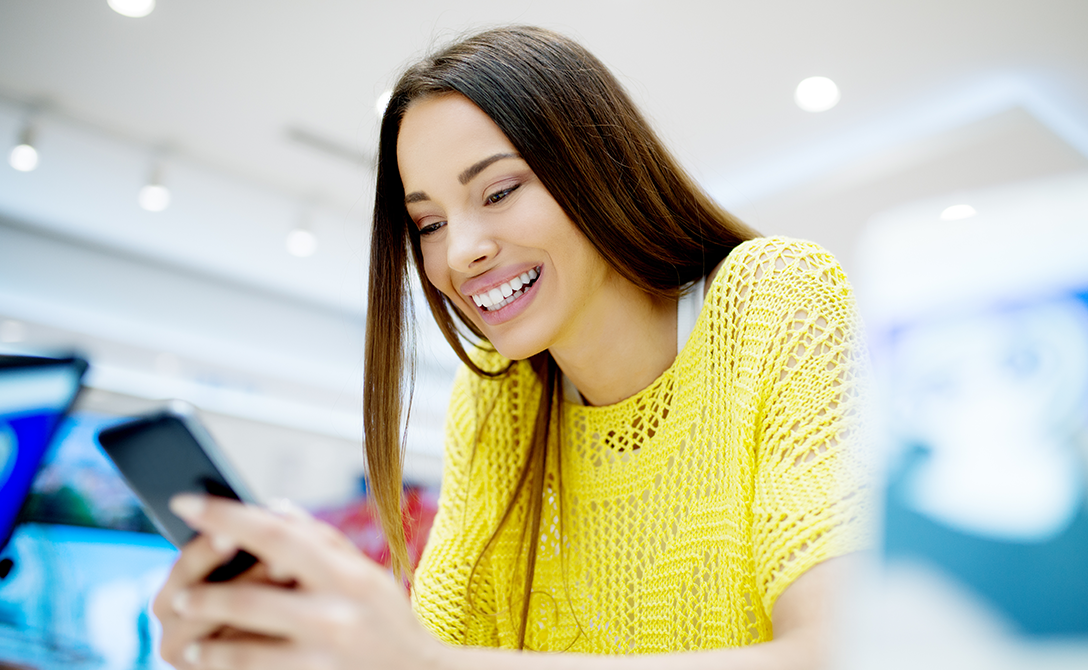 According to a few publicly available data, almost 5% of customers are "very likely" to forgive a corporation for a mistake if they believe it provides a "very good" customer experience (CX), and only 14% will forgive a corporation if they provide poor CX.
CX is no longer a nice-to-have for businesses - it's become essential for success
In order to keep up with the competition, companies must focus on creating an exceptional experience for their customers. This means taking a holistic and individualized approach and understanding what each customer wants and needs.
The changing face of customer-brand interactions and how AI-driven customer experience has become a key differentiator
Brands are now experimenting with building new human-centric experiences to address diverse customer needs in real-time at scale, create higher value for them, and thus improve ROI. In addition, customers now expect brands to be more dynamic, empathetic, responsive, and reliable. A recent Accenture report highlights that "91% of consumers are more likely to shop with brands who recognize, remember, and provide relevant offers and recommendations."
How AI-driven personalization has opened new doors of opportunities and possibilities for businesses to improve customer experience
Thanks to advancements in AI, customer experience can now be tailored to meet each customer's specific needs and preferences. For example, businesses can improve CX across all touchpoints of customer lifecycles, leading to increased loyalty and satisfaction. As a result, customers no longer have to put up with a one-size-fits-all approach; they can now enjoy a truly personalized experience that meets their specific needs and desires.
A recent Gartner study showed that AI-driven personalization is key to making customer messages more engaging. For example, nearly half of organizations surveyed said a personalized approach gave them better deals and saved time, making it an area worth investing in more deeply by companies who want their customers' business.
It's important to keep tabs on customer sentiment to stay ahead of any expected trends. By conducting a systematic sentiment analysis, an organization can understand how its customers feel about its products and services and any changes in their attitudes over time. This data can help them make strategic decisions about where to focus their efforts and where to make changes in order to keep the customers happy.
Customer sentiment analysis for a solid pulse on customer expectation trends
In this day and age, being "customer-centric" is no longer enough. The myth of the "Good Enough" personalization is busted wide open.
Businesses need to identify their customers' sentiments ahead of their competitors. Also known as opinion mining, they can use a sentiment analysis tool that leverages Natural Language Processing (NLP) or specific algorithms to determine the sentiment from written or spoken language. This helps in the classification of qualitative data sets - survey results, online reviews, social media posts, chatbot conversations, customer service call transcripts, and customer feedback - into positive, negative or neutral and distil actionable insights from it.
The future of personalization lies in customer sentiment analysis
Let's see how.
Customer sentiment analysis uses AI and NLP to sort customer information into different categories, such as positive or negative feedback from customers. The process also includes linguistic analysis that gives insights that help businesses keep a finger on the pulse of what customers feel. This information helps businesses address the issues early and prevent them from becoming bigger problems.
However, there's a caveat.
A sentiment analyzer, though a great tool to determine how customers feel about a company, but it's not perfect. It is limited to segmentation. Language barriers can make it difficult to understand what customers are saying, and rising costs can make it tough to keep up with the competition. Fake opinions can also muddy the waters, making it hard to accurately understand how customers feel.
AI-powered Hyper-personalization: Make Your Content More Contextual
AI-based hyper personalization delivers superior-quality customer experiences in real-time, tailored to each customer's specific' needs instead of targeting broader categories. Let's look at some of its interesting use cases:
One of the most pressing challenges for businesses today is relevance. Generic content often falls flat as it fails to guide prospects to the next level.
AI models help businesses:
Leverage heaps of data sets (profile data, user location, purchase history, clicking patterns and customer service issues) from the different functions of the organization
Build a unified profile of each customer
Predict user engagement based on different conditions
Share the insights across the company, sites and devices to offer holistic, exceptional and consistent customer experiences.
Some use cases for AI personalization in content include eCommerce, news, and social media.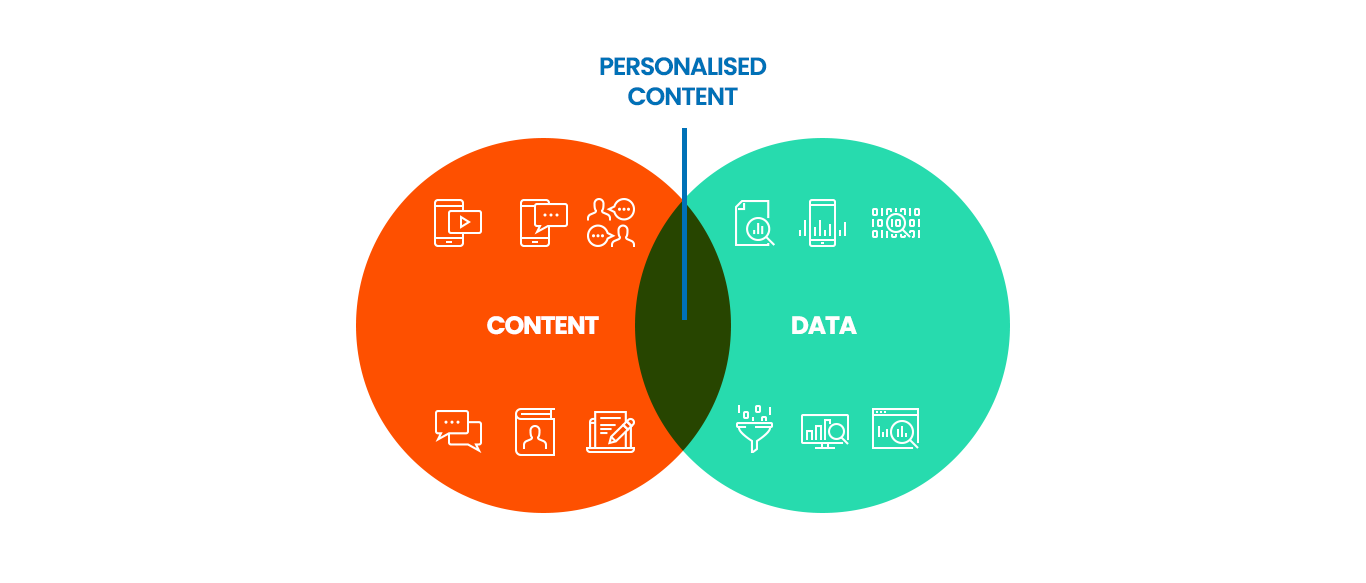 Personalized Ad Targeting
Today, AI is shaping the future of advertising by helping businesses segment audiences, power creative ad building and testing, and optimize the ad performance and advertising spends to hit KPIs – all in real-time, at scale.
Based on many factors such as demographics and purchase and clicking history, AI and ML models enable businesses to gain insight into competitors' ad spends and creatives, build richer customer profiles, and place contextual and targeted ads across channels for diverse audiences.
Besides targeted and personalized ad targeting, enterprises use AI-powered bidding systems to reduce ad impression costs by determining the most suitable bidding type for the business objectives. Also, AI/ML helps businesses determine the keyword value and the impact change in CPC has on total clicks and costs.
Personalized product recommendations
As per a 2019 CIO article, businesses used internal ML expertise (deep learning models) to create personalized recommendation systems. With plug-and-play AI recommendation engines, brands can now tailor offerings to customer needs.
Brands that acknowledge, remember, or give relevant recommendations are preferred by 75% of consumers.
Just like Amazon or Netflix recommendations, AI /ML algorithms facilitate businesses to transcend from rules-based recommendation systems to more intelligent product recommendations in real-time, based on customers' purchase history and clicking behavior. These ML models detect patterns from historical customer data sets to offer the best product recommendations in real-time. Customers can find the desired products quickly and with great ease. In addition, brands can engage more effectively with customers by creating more opportunities for cross-selling and up-selling in addition to new acquisitions.
AI-enabled robots, chatbots and virtual assistants
Many enterprises have incorporated robots to deliver personable and delightful AI customer experiences. For example, Hilton Hotels delights their guests with a two-foot tall robot concierge – Connie, that greets guests in a personalized way and answers all questions they might have.
Chatbots and virtual assistants surround us - Amazon Alexa, Google Home, Apple's Siri, etc., to name a few. This help answer customers' questions through simple text or voice commands or even qualify leads in real-time. While fielding customer questions or feedback, AI-assisted processes enable businesses to refine their products further and identify if the potential leads are a good fit for sales to follow up with. It helps them optimize operational efficiency while saving precious time for customers.
According to Gartner, "58% of consumers will use AI to save time, and 56% said they'd use it to save money.
Final Thoughts
COVID-19 has businesses scrambling to identify customer demands and perfect their customer experience. They know that to stay ahead of the competition, they need to be agile and able to adapt quickly. And what better way to do that than to hear directly from customers what they want and need?
Many businesses are using surveys and other forms of feedback to better understand what their customers want. They're also using this data to improve customer service, which is always important but especially so during times of uncertainty. Thus, by paying attention to your customers' needs, you can weather this storm and come out stronger on the other side.
AI is a powerhouse to modernize your customer experience strategy and delight customers throughout their purchase and post-purchase journey by delivering faster and more personalized experiences. It's not just a recipe for cultivating an army of happy customers but also improving your bottom line. 84% of organizations that invest efforts to improve their customer experience report a significant boost in their revenue.
Although AI/ML shows no signs of slowing its pace of adoption; however, rocky implementations of businesses in the knee-jerk reaction mode to the adoption of AI have severely affected the potential of AI-led customer experiences.
The good news is that these AI pitfalls can be easily resolved. Partner with a company that has a proven track record of operationalizing AI to drive rapid insights for revitalizing your customer experience initiatives and delivering tangible business impact via enterprise-grade AI-enabled customer experience management (CXM) services.
Detailed Case Study
Driving insights democratization for a $15B retailer with an enterprise data strategy
Learn how a Tredence client integrated all its data into a single data lake with our 4-phase migration approach, saving $50K/month! Reach out to us to know more.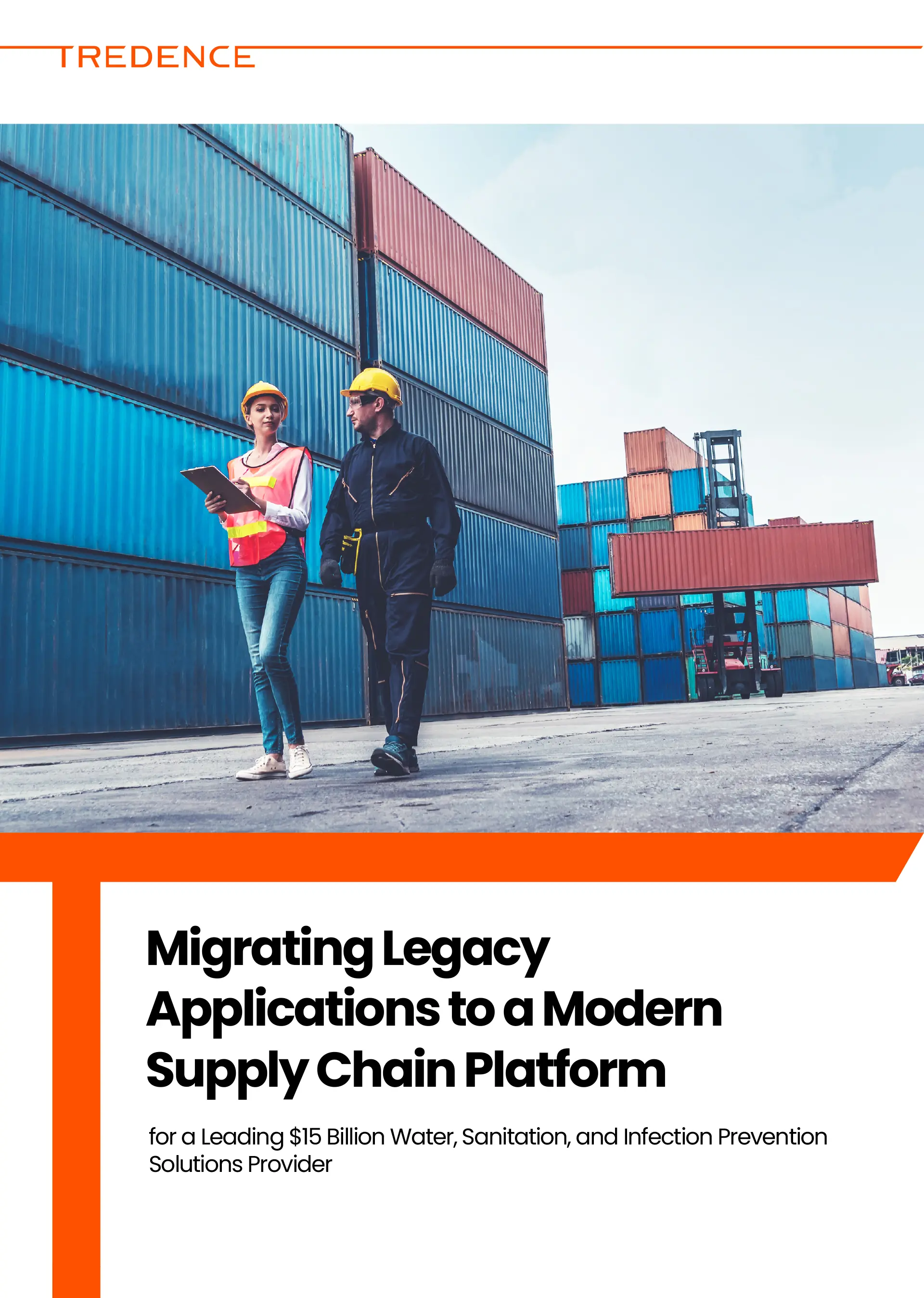 Detailed Case Study
MIGRATING LEGACY APPLICATIONS TO A MODERN SUPPLY CHAIN PLATFORM FOR A LEADING $15 BILLION WATER, SANITATION, AND INFECTION PREVENTION SOLUTIONS PROVIDER
Learn how a Tredence client integrated all its data into a single data lake with our 4-phase migration approach, saving $50K/month! Reach out to us to know more.
---
Next Topic
Modernize and Optimize Supply Chain with Connected Intelligence and Data Analytics
---
---
Next Topic
Modernize and Optimize Supply Chain with Connected Intelligence and Data Analytics
---