In my previous blog, we looked at how the Project Management Organization (PMO) at Tredence enables excellence across projects. In gist, traditional PMOs focus on ensuring projects are completed on schedule, and processes are followed the right way. At Tredence, the PMO group allows improved project planning, monitoring and control.
In this blog, we will look at how PMO at Tredence drives efficiency on a day-to-day basis, which in turn drives improved work-life balance for employees, as well as improved quality and satisfaction for our clients.
Fostering an efficiency based mindset is key – constant improvement manifests itself not just in improved quality, but better job satisfaction as well
Stuck in a rut
Analytics services teams typically follow two modes of operation – medium-term to long-term projects to solve specific business problems, and continued engagements to answer quick turnaround requests from clients. The latter typically involve same day deliverables, which lead to a constant time crunch situation for teams. Teams working on such projects have to, in a way, complete a mini analytics project within a day. This leads to immense pressure in planning one's day and completing all tasks as per client needs. As time passes, employees in such teams face a burnout as they work day in and day out on similar tasks. Besides, a tendency to be able to do the job eyes shut also creeps in, leaving no room for innovation in the interest of urgent deliverables.
Tracking without tracking
As soon as a process or standard method of doing a set of tasks is introduced, it is immediately countered with resistance from employees, who are used to working without processes. So, if I compelled all employees to, say, track their time on an hourly basis and penalize them for all slips from the plan, I can guarantee that no one will follow it; even if they do, it will be with utmost reluctance and copious stress to themselves.
Alternately, imagine I set a guideline to the tune of "We will all endeavor to leave by 7 PM every day." No pressure here! But if an employee is not consciously trying to improve, and then observes most of his colleagues leaving before 7(PM), chances are he will start thinking about following the "best practice" himself. This is a passive way of fostering efficiency and change management.
One can define a hundred processes in the interest of efficiency improvement, but unless individual employees buy in to the concept, it will all fail
Passive is not enough
Of course, it will not do to expect things to improve of their own accord. The above strategy can at best lead to incremental improvements, and at worst not help matters at all. PMO needs to actively foster a culture of continuous improvement. At Tredence, we have worked closely with delivery teams to help them identify the sources of inefficiency. These could be external causes, such as latencies linked with client based infrastructure, or traffic woes at rush hour. Causes could be internal as well, such as promising more than we could deliver, or going about work in a non-optimal manner. By quantizing the time lost due to each of these causes, we have directly addressed the reasons for inefficiency, fixed them to the extent possible, and created time for employees.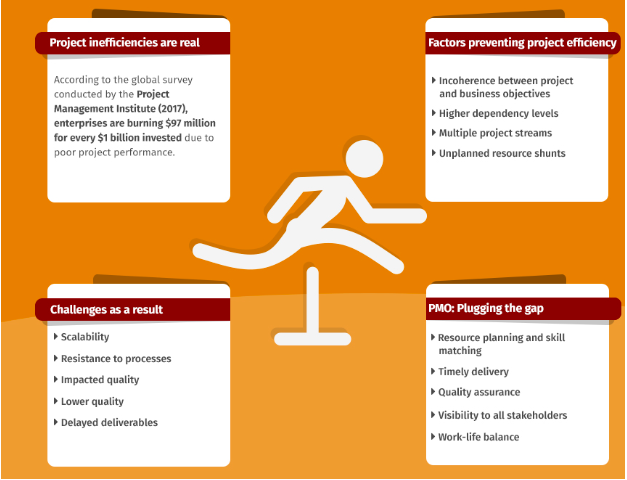 Out of the rut
Once employees realize that the organization is brought into the concept of helping them gain more time out of a day, they buy into the initiatives as well. The value they see coming out of such initiatives justifies the time they spend on providing data / reports for further improvement. As this percolates across levels, employees feel empowered to innovate themselves and the work they do on a daily basis, continuously making themselves as well as their colleagues better.
At Tredence, we have enabled multiple teams to identify causes of inefficiency and act on these with improvement goals in mind. The time saved has enabled employees to invest not just in providing more value-added services to our clients, but also to themselves – utilizing the time for learning new skills, improving themselves and getting better at what they do.
How does the PMO team in your organization go beyond just process excellence? Share your thoughts and best practices with us in the comments section.
Detailed Case Study
Driving insights democratization for a $15B retailer with an enterprise data strategy
Learn how a Tredence client integrated all its data into a single data lake with our 4-phase migration approach, saving $50K/month! Reach out to us to know more.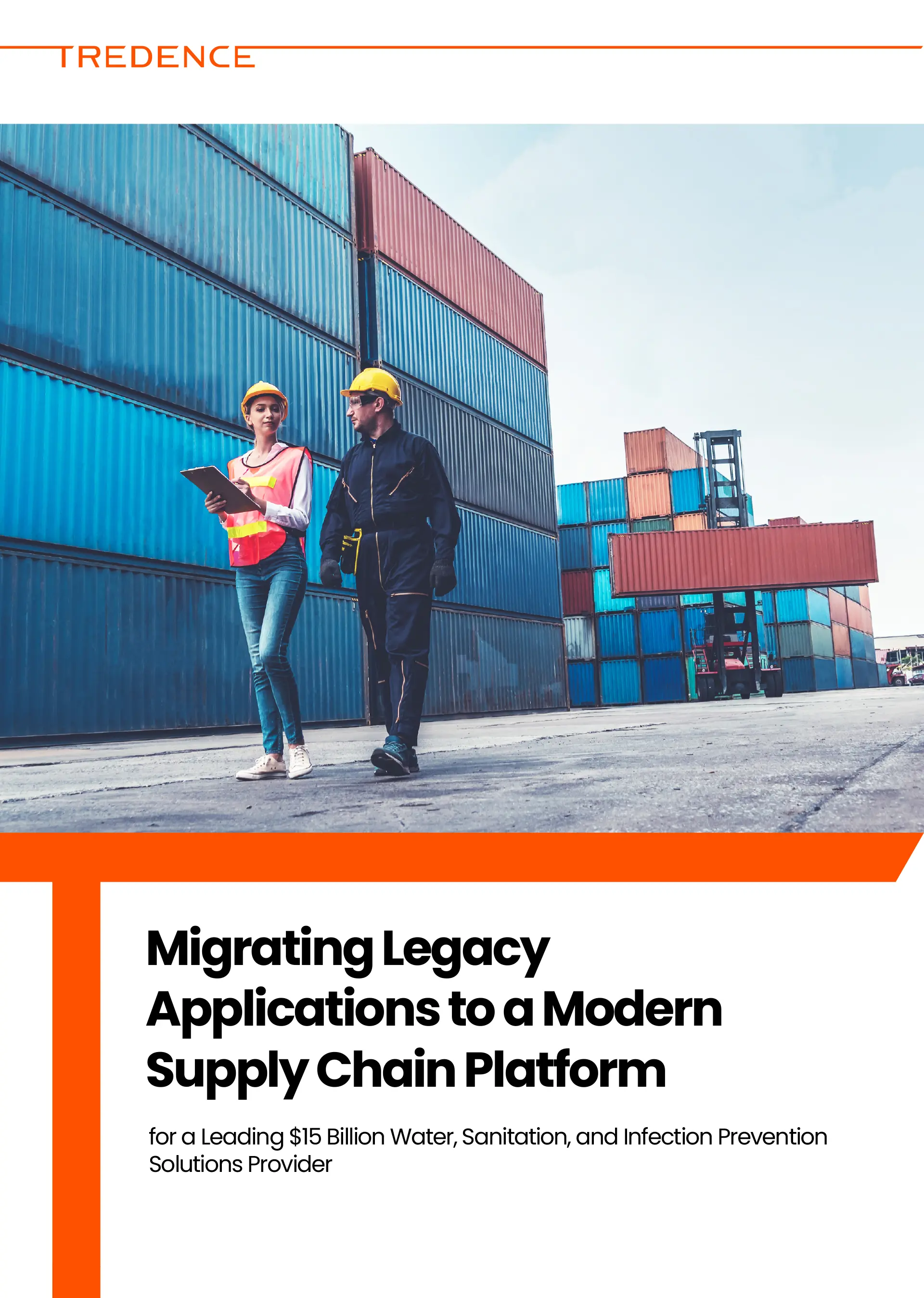 Detailed Case Study
MIGRATING LEGACY APPLICATIONS TO A MODERN SUPPLY CHAIN PLATFORM FOR A LEADING $15 BILLION WATER, SANITATION, AND INFECTION PREVENTION SOLUTIONS PROVIDER
Learn how a Tredence client integrated all its data into a single data lake with our 4-phase migration approach, saving $50K/month! Reach out to us to know more.
---
Next Topic
Retailers in the Time of Coronavirus Pandemic – Being Better Prepared with Retail Analytics
---
---
Next Topic
Retailers in the Time of Coronavirus Pandemic – Being Better Prepared with Retail Analytics
---