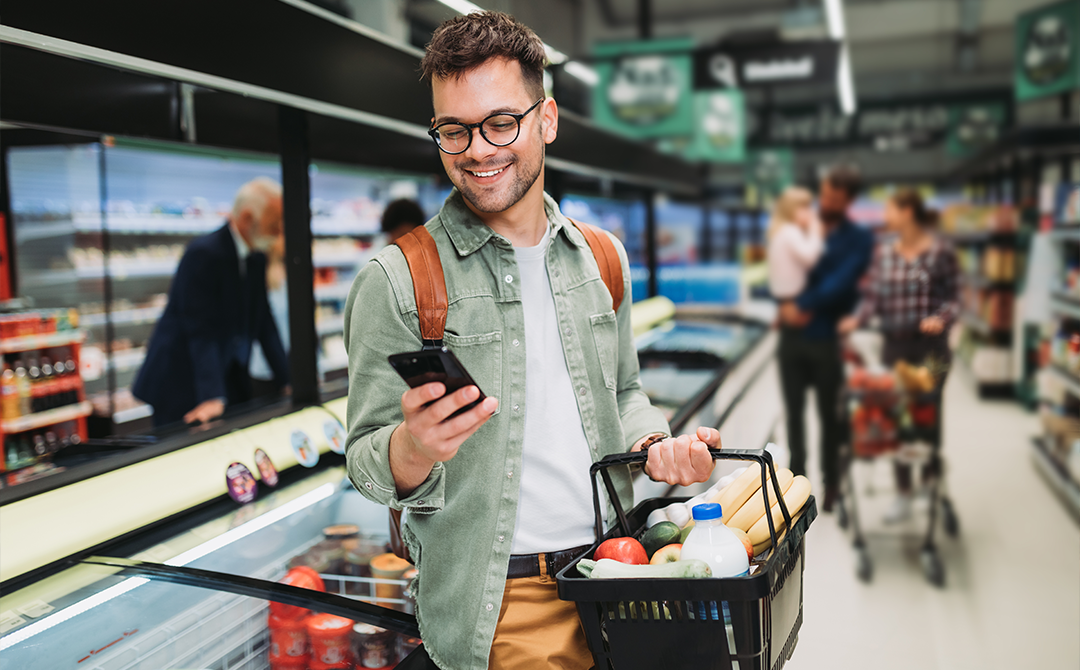 Imagine you're scrolling through Amazon, looking for a new coffee maker. As you browse, a 'sponsored' tag catches your eye, highlighting a sleek, modern design that perfectly matches your kitchen aesthetic. It's as if Amazon read your mind, offering you exactly what you didn't know you needed. This is no happy accident; it's the calculated brilliance of Retail Media Networks, a transformative force in retail advertising.
In a world where technology is evolving at breakneck speed, the marketing and advertising sectors are no exception. As digital transactions become the norm, traditional in-store shopping is taking a backseat. For businesses, the imperative is unmistakable: evolve quickly or face irrelevance. This digital transformation has paved the way for a revolutionary retail media advertising model: Retail Media Networks.
What is a Retail Media Network?
Have you ever come across those small coupon dispensers while grocery shopping? Or maybe the endcap displays that catch your eye just as you're about to check out? That's retail media in its most basic form, trying to catch your eye just before you head to the checkout line.
Now, imagine taking that concept and giving it a digital makeover. That's exactly what Amazon did back in 2012. They took this age-old idea of in-store advertising and brought it into the online world, creating what we now call a Retail Media Network. It's like those in-store promotions but supercharged for the digital age.
In more formal terms, a Retail Media Network is a digital advertising platform that retailers create on their own online channels, such as websites or mobile apps. This allows both the retailer and other brands to advertise directly to you, the consumer, as you're shopping online.

For instance, let's say you're scrolling through Amazon, looking for a new pair of headphones. You'll see items tagged as "sponsored." These aren't just any headphones; they're headphones that someone paid a little extra to put right in your line of sight. It's like the digital version of an end-cap display, designed to blend seamlessly into your online shopping experience.

But it doesn't stop there. Retail media is expanding beyond just Amazon or a retailer's own website, branching out to other platforms and sites. This expansion is solidifying the importance of retail media networks in terms of reach and effectiveness. By 2026, it's projected to account for an impressive 25% of all digital media spending.
Why Retail Media Networks Are Crucial?
Retail media networks have emerged as an indispensable tool in modern marketing, providing invaluable advantages for both brands and consumers. Here's why they're becoming increasingly vital:
Creating a win-win for both brands and shoppers: In an era where third-party cookies are becoming obsolete, retail media networks offer a treasure trove of first-party data. This data is gold for advertisers because it's based on actual consumer behavior, not just browsing history. It allows for highly personalized and targeted ads that resonate with the consumer, making it a win-win for both brands and shoppers.
Capturing Consumers at Peak Conversion Moments: What sets retail media networks apart is the timing and relevance of their ads. Imagine a scenario where you are immersed in shopping, browsing through a list of products. An ad pops up, but it doesn't feel intrusive; instead, it feels like a natural part of your shopping journey. That's the power of retail media—capturing consumers when they're most likely to convert.
Unlocking the power of Precision Marketing: One of the most significant advantages for brands advertising through retail media networks is the ability to track conversions meticulously. Every click, every view, every purchase—it's all recorded. This granular data allows brands to fine-tune their advertising strategies, maximizing impact and ROI.

Retail Media Networks: A Safe Bet for Growth, Profit, and Data Security
In the evolving landscape of marketing, Retail Media Networks stand out as a powerhouse for driving growth, ensuring profitability, and safeguarding data privacy. Dive into the reasons behind their prominence:
Explosive Growth in Spending: Retail media is not just a trend; it's a booming sector. With spending expected to reach $60 billion by 2024, its importance in advertising budgets is undeniable.
High Operating Margins: The profitability of retail media networks, with operating margins between 50% and 70%, makes them an attractive option for retailers and fuels innovation in the sector.
Data Privacy Changes: In a world increasingly concerned with data privacy, retail media networks offer a more secure environment for advertisers. They leverage first-party data, making them a safer and more effective option for targeted advertising.
5 Unexpected Twists in the Retail Media Landscape in 2023
As we navigate through 2023, the world of Retail Media Networks is bursting with groundbreaking innovations that are transforming the shopping experience in ways you might never have imagined. Here's a glimpse into this dynamic realm:
Personalization and Entertainment: Personalization now sits at the heart of modern retail, setting new benchmarks for customer experiences. Retailers are now leveraging advanced retail AI solutions to curate personalized shopping experiences. Whether it's a playlist of products you'll love or interactive games that offer coupons, the new wave of retail media aims to entertain you while subtly guiding your purchase decisions.
Connected TV (CTV) Initiatives: Picture this: you're watching your favorite cooking show, and an ad pops up for a kitchen gadget you were just eyeing online. It's not a coincidence; it's smart advertising. Retail giants like Kroger and Walmart are investing in Connected TV to sync with your online shopping behavior, making ads more relevant and less intrusive.
In-Store Digitalization: Imagine walking into a grocery store and the cooler door displays a special offer on your favorite brand of ice cream. No longer a distant dream, this is the new reality in retail shopping experience now. Companies like Cooler Screens are transforming ordinary cooler doors into smart, interactive displays that not only advertise but also collect data to understand shopper behavior better.
Collaboration with Brands: Think of it as a creative alliance. Retailers are not working in silos anymore; they're collaborating with brands and specialized retail media agencies. The result? Highly targeted messages that resonate with specific consumer groups, making your shopping experience feel like it was designed just for you.
Increased Accountability: With the adoption of retail analytics solutions, retailers can now track the effectiveness of each ad in real-time. This means they can tweak strategies on the fly, ensuring that you see ads that are not only relevant but also successful in driving sales.
Retail Media Networks: The Challenges
Retail Media Networks (RMNs) are shaping the future of advertising, but the journey isn't without its hurdles. Here's a rundown of challenges that the industry needs to navigate:
Integration of Disparate Data Sources: The struggle to connect disjointed data is real. Imagine trying to piece together a puzzle, but each piece comes from a different box. That's what brands face when they invest in multiple RMNs. This lack of standardized data practices makes it hard to get a full picture of campaign impact and customer behavior.
Data Standardization: RMNs are like gold mines of first-party data, but not all that glitters is gold. The diverse nature of this data can pose significant challenges for brands when it comes to consistent measurement and analysis.
Inconsistent Campaign Reporting: Think of this as trying to compare apples to oranges. Each network has its own set of KPIs and metrics, making it difficult to gauge the success of campaigns in a standardized way.
Escalating Competition: The ad space within RMNs is becoming a battlefield. Brands need to be strategic to ensure they're getting the best bang for their buck.
Resource Allocation and Coordination: Managing an RMN is not a one-person job; it's a team sport. The shift from third-party intermediaries to direct ad space purchases by retailers calls for better coordination and resource allocation.
Talent Management: Finding the right people for the job is easier said than done. The industry needs experts who can build and manage efficient media platforms.
Attribution Complexity: Attributing sales to a specific advertising effort is like finding a needle in a haystack. Brands need a more comprehensive approach to measure performance across fragmented platforms.
The Road Ahead
While these challenges are significant, they're not insurmountable. The key lies in leveraging the right technology and forming strategic partnerships. As we move forward, one thing is clear: Retail Media Networks are not just surviving; they're poised to thrive. The game is changing, and those willing to adapt will be the ones setting the rules. So, whether you're a brand looking to maximize your advertising ROI or a consumer seeking a more personalized shopping experience, RMNs are the future, and the future looks bright.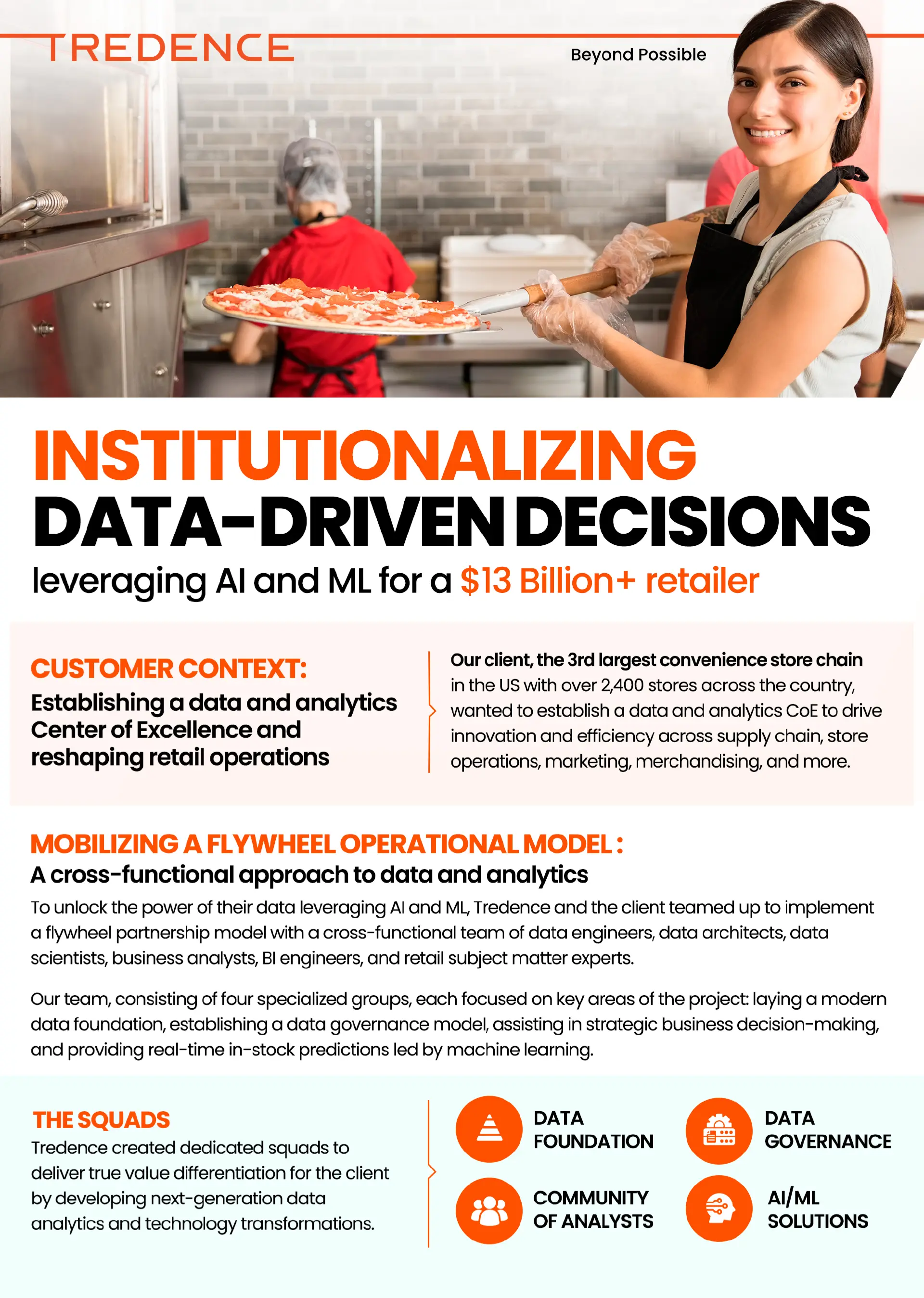 Detailed Case Study
Institutionalizing data-driven decisions using AI/ML for a $13 billion retailer
Learn how a Tredence client integrated all its data into a single data lake with our 4-phase migration approach, saving $50K/month! Reach out to us to know more.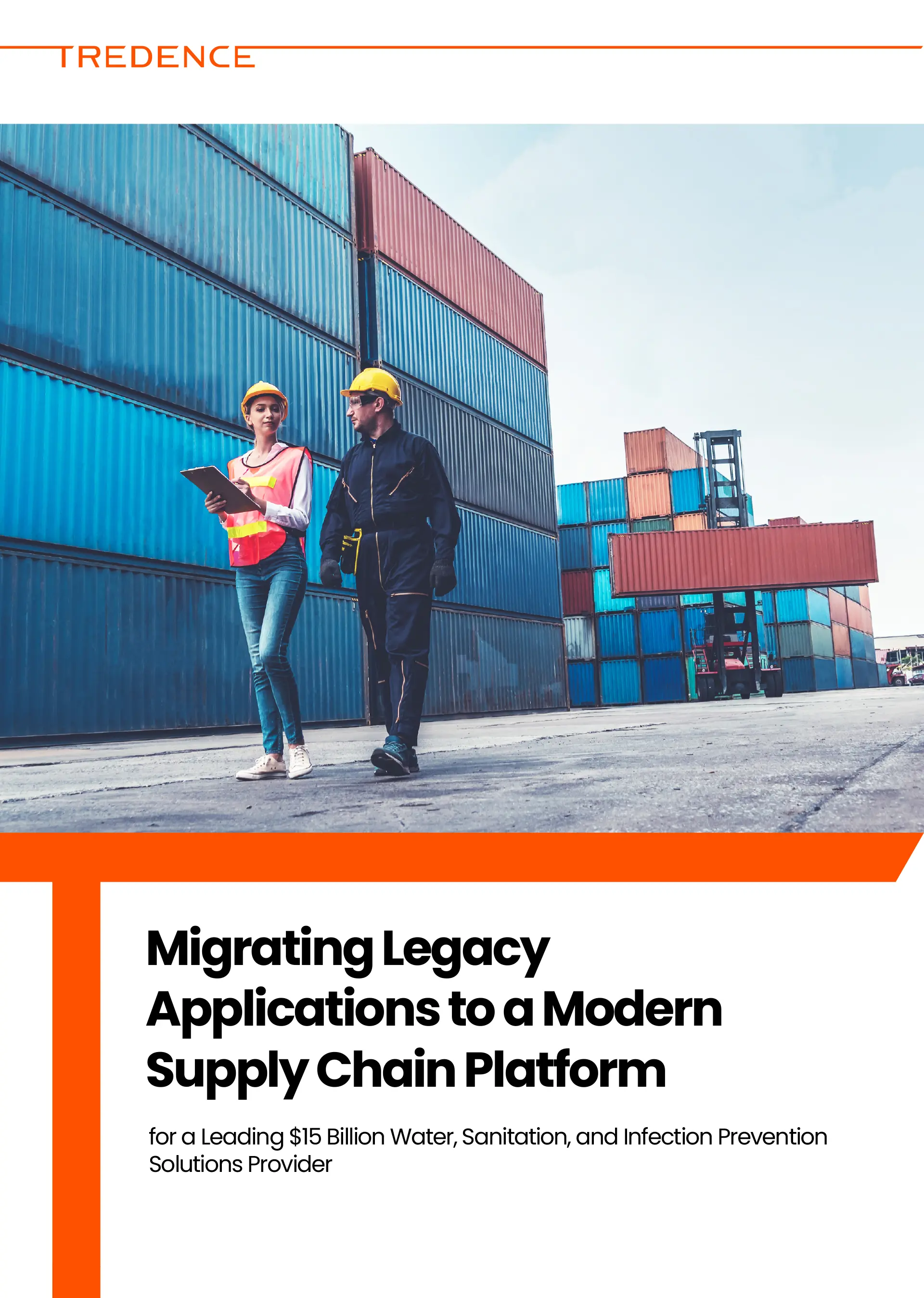 Detailed Case Study
MIGRATING LEGACY APPLICATIONS TO A MODERN SUPPLY CHAIN PLATFORM FOR A LEADING $15 BILLION WATER, SANITATION, AND INFECTION PREVENTION SOLUTIONS PROVIDER
Learn how a Tredence client integrated all its data into a single data lake with our 4-phase migration approach, saving $50K/month! Reach out to us to know more.