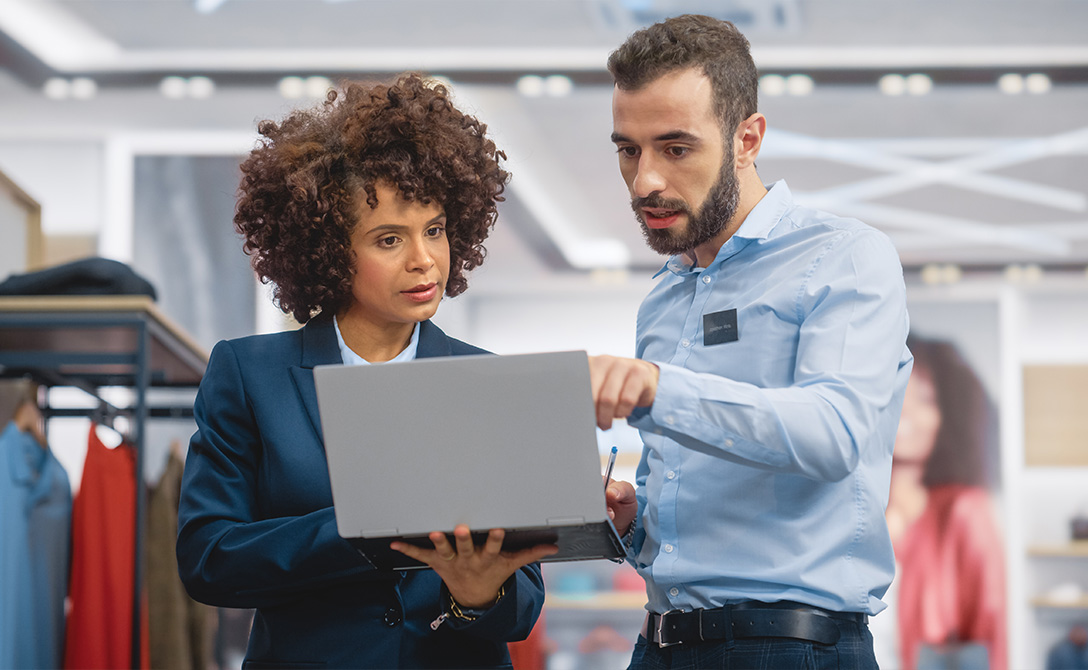 Putting AI to work for Seamless Customer Experience Management (CXM)
When we look at the leading tech developments, artificial intelligence (AI) continues to amass popularity with its varied real-world applications in the realm of customer experience (CX).
With ever-increasing customer expectations, many organizations keep customer experience and personalization at the heart of their data-driven business strategies. For example, they have already deployed AI across functions to deliver high-quality products and hyper-personalized, seamless, and intuitive customer experiences.

Read how Tredence's Customer Cosmos can drive personalization value and business impact for your customers.
In this post, we'll dive into how some leading businesses across the globe are advancing the application of AI in customer experience beyond the common tactical deployment for covering all touchpoints in the customer journey.
Transformative Customer Experience: Table stakes or an overhyped promise?
With the advent of the Internet in the 1990s, organizations feared lagging behind and thus competed to build online footprints.
Until a decade ago, as customers started interacting with brands across many touchpoints, businesses began to rely on manual data collection and guesswork for important decision-making.
Fast forward to today.
With the ever-increasing number of customer touchpoints (website, in-store visits, mobile applications, social media, email campaigns, etc.) and life cycles, huge customer data sets (transactional, behavioral, and demographic) are now available in structured, unstructured, and semi-structured formats.
The truth is that many organizations are still stuck in legacy systems and data silos. These challenges lead to disconnected customer experiences that lead to a sharp decline in customer value and stunted business growth.
Forward-looking businesses are now looking to turn this fragmented customer data into actionable insights using AI for effective customer experience management, analyze customer sentiments and feedback at scale, and build stronger relationships with customers.
Organizations need to democratize customer data with the right predictive and prescriptive customer analytics capabilities to gain deep, granular insights that can be actioned across sales, marketing, customer engagements, and store operations.
Customized customer experience and personalization have become indispensable to competing with the best in the world.
Intelligent Customer Experience (iCX) Management engine is the key
2022 continues to be quite a disruptive year for customer experience, which has moved eons beyond NPS exercises.
Owning a space in customers' minds is one of the key challenges businesses of all sizes are facing. Intelligent customer experience (iCX) management is the solution here.
It entails using AI technology with data (shared among different teams) to build and deliver a connected, unique and meaningful customer experience across all touchpoints. This eliminates functional silos and reduces friction leading to more open communication and data transparency. In addition, it leads to a seamless transition between the discovery and purchase stages of the customer journey.
Building an Intelligent Customer Experience Management engine
The question is – how do we build a sustainable, intelligent customer experience management engine that would address all stages of the customer lifecycle and elevate customer experiences?
Building an intelligent customer experience management engine is easier if businesses have a simple playbook to serve as a guide post to help enterprises manage customer engagement and exceed their expectations.
Automate the customer experience: Using AI, chatbots and self-service technologies, businesses can recognize customers' intent and automate many customer interactions to address all customer needs or questions, thereby eliminating the requirement to sift through disparate sources.
Smart customer profiling: The more in-depth knowledge a business has about its customers, the better it can deliver personalized customer experiences, resulting in improved customer ratings and loyalty. AI-powered customer experience solutions can help build 360-degree customer profiles that all functions can access within an organization to design a holistic, consistent customer experience.
Coherent channel integrations: Weaving all context around customer interactions across channels and touchpoints into a customer story helps gain visibility around all channels, offline and online, for a seamless customer experience.
Smart decision-making: Intelligence CX and analytics can uncover hidden patterns and individual needs or expectations of each customer. Businesses can glean these insights to build personalized experiences and effectively manage customer experience.
Top 5 Strategic Use Cases of AI in CX improvement
AI in customer experience continues to get sophisticated.
Forward-thinking businesses that use these technologies to offer personalized and proactive customer experience have a competitive edge over those that have not yet adopted these.
Top 3 compelling benefits of AI in customer experience are:
Significant reduction in time to response
Virtual customer assistants and AI-powered chatbots significantly improve the customer experience by reducing the time to response and nipping any potential issues in the bud.
Businesses lose more than 75% of customers due to long waiting times. In fact, a recent survey highlights that more than 90% of customers consider getting an instant response to a customer-service inquiry as "essential" or "extremely important."
These chatbots answer frequently asked questions in real-time, recommend during the research phase; or even help customers purchase items demonstrating super quick customer service and helping brands stay proactive in their customer service and reduce customer churn.
Amazon assists customers round the clock with its chatbots that help them with FAQs, recommending other useful items, or initiating a return in real-time.
Customer Sentiment Analysis for customer retention
It's tough to sift through multiple customer communications and determine which ones to prioritize and escalate. However, AI-led customer sentiment analysis can help customer service agents analyze and categorize customer feedback or questions based on urgency by tagging those as "frustrated," "angry," or "enthusiastic."
Roughly 67% of businesses believe that AI-powered customer sentiment analysis has helped them trim the customer service cost, while 72% found using AI in customer experience significant in improving the same.
Like Amazon, Urban Outfitters started running sentiment analysis of its CX data three years back to finish the customer feedback loop.
AI/ML algorithms can help businesses identify problems and customer pain points that could lead to churn. This deep customer sentiment analysis can eliminate any guesswork and provide valuable insights to help you resolve customer retention challenges and devise smart win-back strategies.
Omnichannel messaging capability for deeper engagement
Today's hyperconnected customers engage with brands across many channels – websites, apps, social media channels, communities, customer service platforms, etc.
Analytics and intelligent customer experience management solution (powered by AI) can help:
Consolidate and link customer data points and interactions such as user feedback, marketing clouds, service software, campaign metrics, POS, IoT data, and more from disparate sources into one place
Empower businesses to personalize content, based on context, for multiple segments of customers
Deeply engage customers
Deliver consistent, omnichannel customer experiences.
Future: Driving Personalization at Scale for CXM
Amazon founder and CEO, Jeff Bezos, once said: "We see our customers as invited guests to a party, and we are the hosts. It's our job every day to make every important aspect of the customer experience a little bit better."
Over the past few years, technology heavyweights such as Microsoft, Google, and Amazon have invested heavily in AI to improve the consumer experience. However, most other businesses have yet to realize AI's potential in customer experience and make it their competitive advantage.
Personalization at the scale and depth is crucial to orchestrating end-to-end customer experience.
Gartner predicts that customers will soon manage their relationships with companies without human intervention. But, this needs a complete overhauling of the decision-making process and operations and investment in human capital (sensitive upskilling and retraining of employees) to extract meaningful business value from AI in customer experience. Under-investment or lack of focus on either of these tenets is a surefire way for businesses to lose momentum with AI in customer experience management.
With increasing automation of processes, transparent management of customer-facing AI will likely gain more importance. Businesses will need to manage employees effectively, while ensuring seamless (from 'one click' to 'zero-click') and timeless customer interactions with conversational AI assistants across digital channels.
Customer experience management will likely evolve significantly in the near future, with AI poised to have a tangible influence on a network connection. This will encourage the use of pattern analysis to resolve issues and the extraction of required user data from many channels to glean insights and deliver personalization at scale.
Talk to us or schedule a demo to reboot your customer experience management strategy with our AI-powered customer experience management solution.
Detailed Case Study
Driving insights democratization for a $15B retailer with an enterprise data strategy
Learn how a Tredence client integrated all its data into a single data lake with our 4-phase migration approach, saving $50K/month! Reach out to us to know more.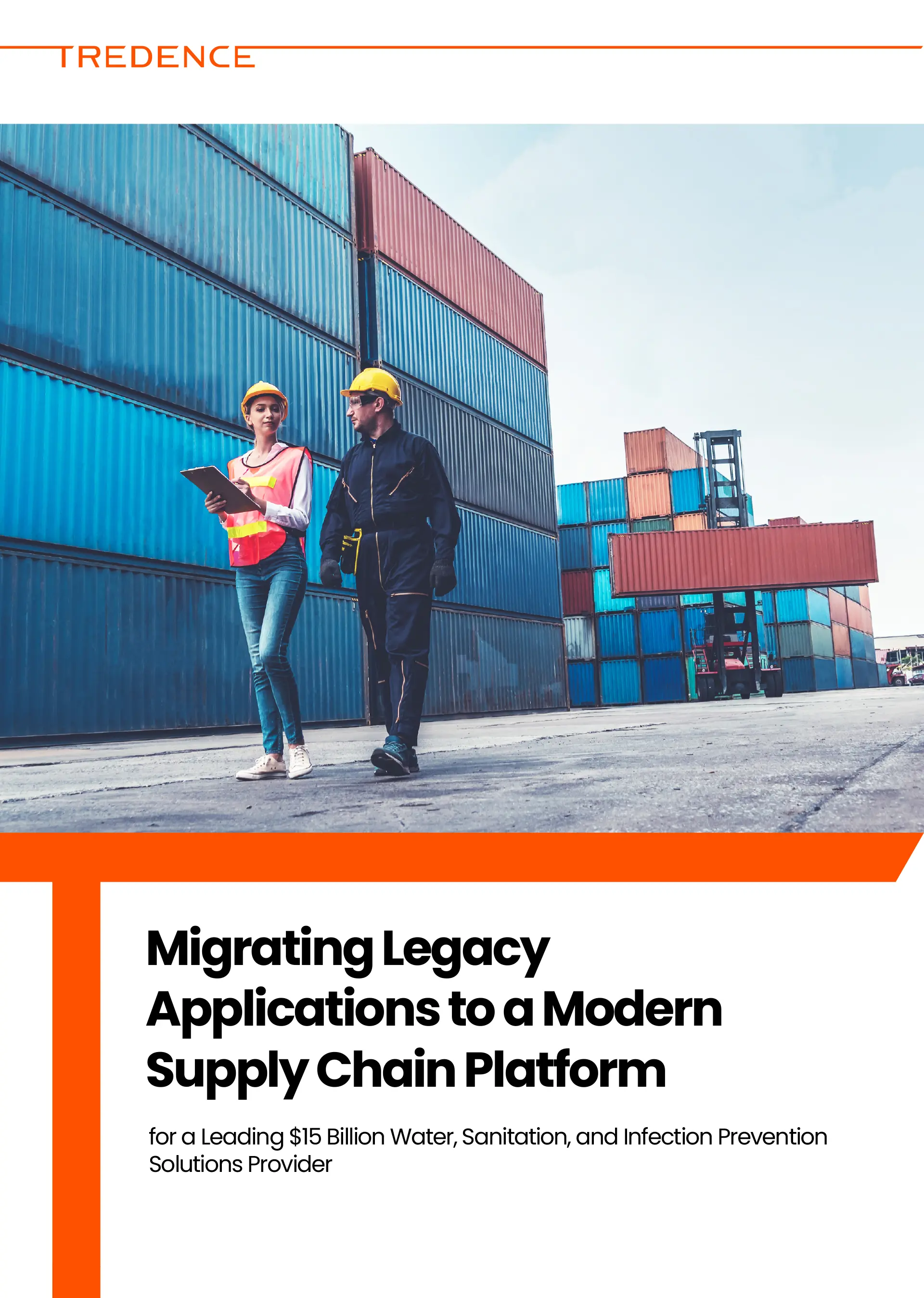 Detailed Case Study
MIGRATING LEGACY APPLICATIONS TO A MODERN SUPPLY CHAIN PLATFORM FOR A LEADING $15 BILLION WATER, SANITATION, AND INFECTION PREVENTION SOLUTIONS PROVIDER
Learn how a Tredence client integrated all its data into a single data lake with our 4-phase migration approach, saving $50K/month! Reach out to us to know more.