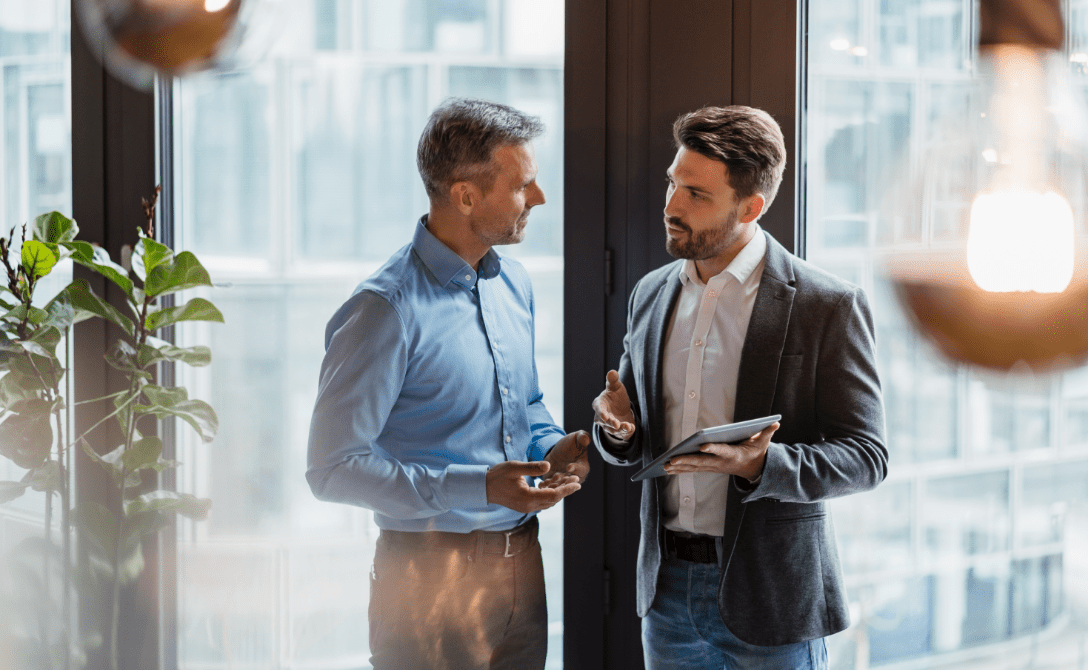 The propensity for enterprises to adopt AI has been at an all-time high for the last decade. From automating tasks to predicting possible pitfalls and improving efficiency, AI has a plethora of use cases in the business sector today.IDC forecasts that the AI market will reach a whopping $554.3B by 2024, with a five-year CAGR of 17.5%. Though enterprise leaders are privy to the potential value-add of incorporating AI into business processes, many executives are at a loss on where to start. In addition to this, 65% of companies that have adopted AI in the last year or so, do not have a thorough understanding of its prediction models or governance policies.
This roadblock in AI adoption is primarily due to a dearth in formulating the right AI strategy, a lack of in-house talent to build successful solutions, and a general lack of knowledge about best practices in AI. To solve this challenge, enterprises typically take the help of AI business consultants who help companies understand how AI can enable their specific business, design, integrate and implement ingenious algorithms that will set the company on a path of continued success.
Before we delve into the intricacies of artificial intelligence consulting, let us look at the varied ways in which businesses can use AI.
Assisted intelligence: It helps automate mundane, rule-based tasks with a combination of big data and data science. It serves to improve everyday processes that require a lot of repetitive bandwidth. A common example is the GPS navigation program used to find the route to a particular destination.
Augmented intelligence: A combination of machine learning, natural language processing, and object recognition allows people and processes to perform tasks that they could not have done otherwise, with minimal human assistance. Some use cases of augmented intelligence are analyzing risks and detecting fraud in a system.
Autonomous intelligence: This allows machines to act of their own accord and perform activities without the need for human intervention. Self-driving cars are a primary example of this kind of intelligence.
The path to implementing AI in businesses isn't devoid of challenges. The context makes the role of AI consultancies more critical than ever. This blog takes you on a journey to help understand the benefits of AI consulting, what it entails, and the most effective ways to select the right AI Consulting Firm.
What are the benefits of opting for AI business consulting?
Creating and formulating the right AI strategy for an organization is a tedious and time-consuming process. Artificial intelligence consultants have the right domain expertise in the field and will save organizations time when implementing their AI strategy.
After zeroing in on a strategy, massive amounts of data need to be collected and evaluated before creating the right AI solution. AI consultants often have cutting-edge programs and software solutions that can speed up this process.
The mastery that AI business consultants have in the field will help them identify the bottlenecks and propose the right solutions based on what is right for the organization.
How does AI consulting help enterprises future-proof their business?
Crafting the right strategy: Every enterprise has a unique set of challenges that can be solved by adopting AI. Consultancies need to have an in-depth understanding of the organization's present status and know-how of processes that need AI integration. Assimilating this knowledge will help AI consultancies to handcraft the best AI initiatives that can positively contribute to the business. Additionally, a lack of adequate planning and forecasting can lead to failed AI projects. Therefore, consultants must formulate a prediction on the value addition of the AI solution.
Data identification and collection: Once the problem and the solution strategy have been identified, the AI consultant can move to determine which data set is needed to build and train the AI model. The enterprise in question must be notified, and a data collection plan must be formulated. All the data collected must be documented with special notes on its properties and quality. Once the required raw data is successfully assembled, it must be analyzed to identify any duplicates, faulty, or incorrect values.
Training the AI model: Once the data has been analyzed and cleaned, the AI model must be trained, fine-tuned, and evaluated with various algorithms. Data scientists must compare these AI models and determine the best fit based on their performance against the business requirement.
Deployment: Consultants typically create a plan for deploying and monitoring the AI model. The AI infrastructure necessary to deploy the model at a scale required for the business is also built at this stage. This stage needs to be one of continuous evaluation and redevelopment, based on the model's behavior over a period of time.
Execute governance policies: The AI consultants must establish clear guidelines that list out the details of data privacy, transparency, and decision rights. They also need to factor in a platform to monitor and report possible errors in the model.
User training and support: Artificial intelligence consultants must ensure that the organization's internal teams are trained to minimize adoption bottlenecks in the initial stages. They would also need to provide continuous support till the in-house team is well-versed with using the AI model by themselves.
Zeroing in on the right AI consulting firm for your business.
Ability to build customized AI solutions: Many artificial intelligence consultants believe in a one-stop-shop AI model. While, in some cases, organizations can use pre-developed AI models to add value to their business, they must be calibrated to fit the exact requirement. This can only be achieved if the consultants have an in-depth knowledge of the best practices and innovations in the AI space.
Industry expertise: When choosing a consultant, organizations have to ensure that they have industry-specific domain knowledge. While delivering cutting-edge solutions, it is also prudent to understand technologies specific to a particular sector when providing new solutions. However, the flip side to having an AI consultant who is an industry expert would be the inability to devise solutions that stray away from the norm. So it is always good to tread a fine balance between experts and innovators when choosing a consultant.
Streamlined operational model: Most organizations these days do an AI audit to ensure that all business processes are optimized. An AI consulting company can add value by proposing solutions that will portray real improvement. In other cases, the organization may have a problem statement but no data on how it can be solved. An AI consultant can be called in to come up with innovative strategies ground-up that can overcome the challenge. In most cases, some version of a solution would be already available for the problem, and AI consultants would need to tweak it to fit the company-specific requirements.
Comprehensible value proposition: When choosing an AI consultant, their value proposition and deliverables must be clear to the organization instead of vague ideas. Not having a clear solutions strategy can often lead to confusion later in the consultation journey.
The role of an AI Consultancy is not just about data, algorithms, and dashboards; it's about operationalizing AI for businesses. It's about enabling value realization by embedding AI into business processes. AI Consultancies can help companies measure feedback loops for continuous improvement and effective change management.
The right AI consultancy can bring in a multi-dimensional AI strategy & value realization framework, which includes a holistic approach to
Formulate AI strategy & identify AI business value through design thinking
Create data, technology & innovation strategy
Establish AI imperatives to align people, capabilities, and organization
Develop, validate, and improve AI solutions via feedback-based continuous learning
Deploy & measure AI solutions' impact & value
Establish AI governance, ethics, policies, and strategies for risk identification & mitigation
Incorporate AI change management, user experience & adoption
Detailed Case Study
Driving insights democratization for a $15B retailer with an enterprise data strategy
Learn how a Tredence client integrated all its data into a single data lake with our 4-phase migration approach, saving $50K/month! Reach out to us to know more.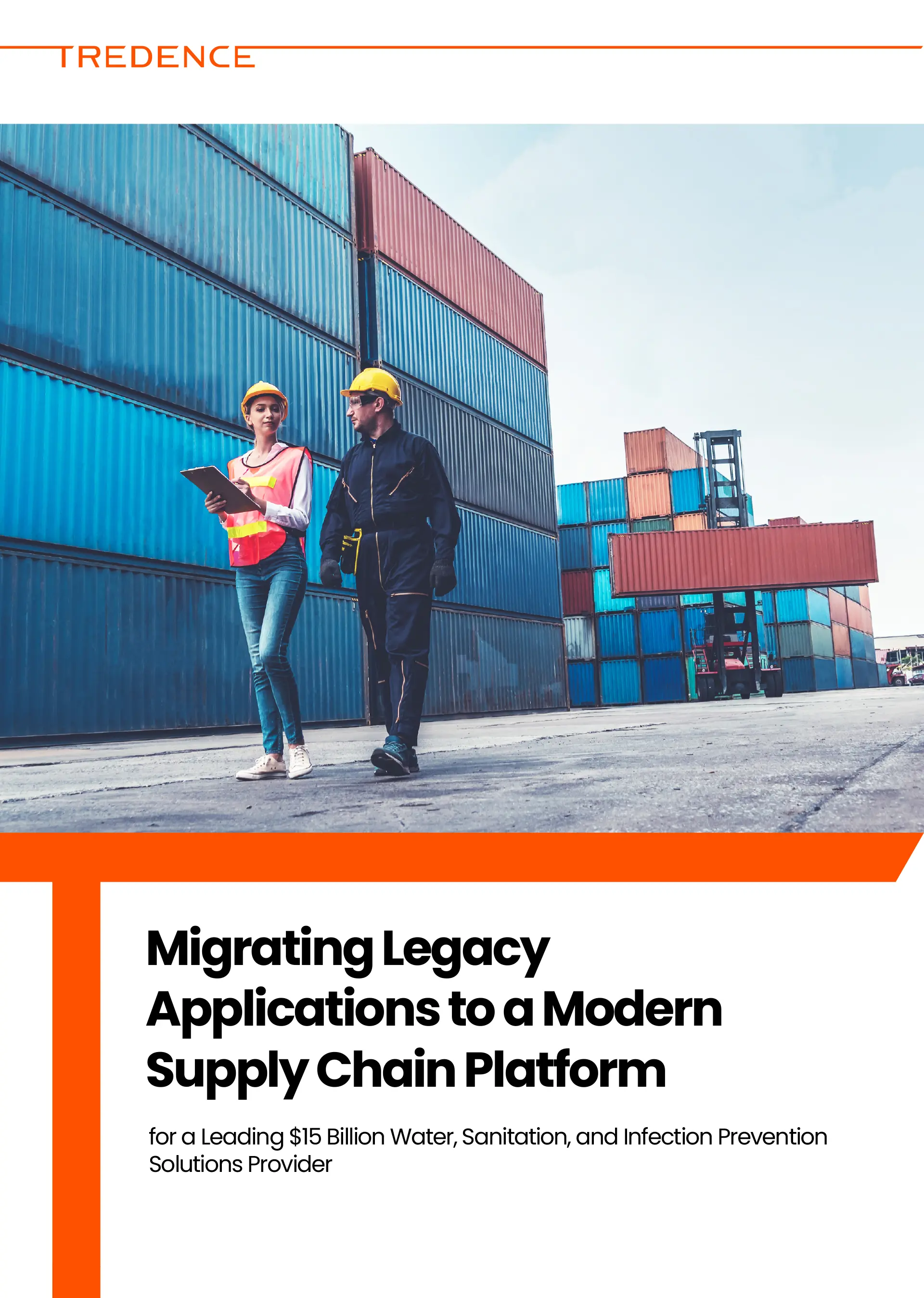 Detailed Case Study
MIGRATING LEGACY APPLICATIONS TO A MODERN SUPPLY CHAIN PLATFORM FOR A LEADING $15 BILLION WATER, SANITATION, AND INFECTION PREVENTION SOLUTIONS PROVIDER
Learn how a Tredence client integrated all its data into a single data lake with our 4-phase migration approach, saving $50K/month! Reach out to us to know more.
---
Next Topic
Why leveraging AI-driven analytics is the key to success for the CPG industry
---
---
Next Topic
Why leveraging AI-driven analytics is the key to success for the CPG industry
---